Lemons are fresh and bright and add a bit of sunshine to whatever you make with them. I recommend dessert! Try my recipe for Lemon Squares with Lavender & Limoncello for a flavorful twist on a classic treat.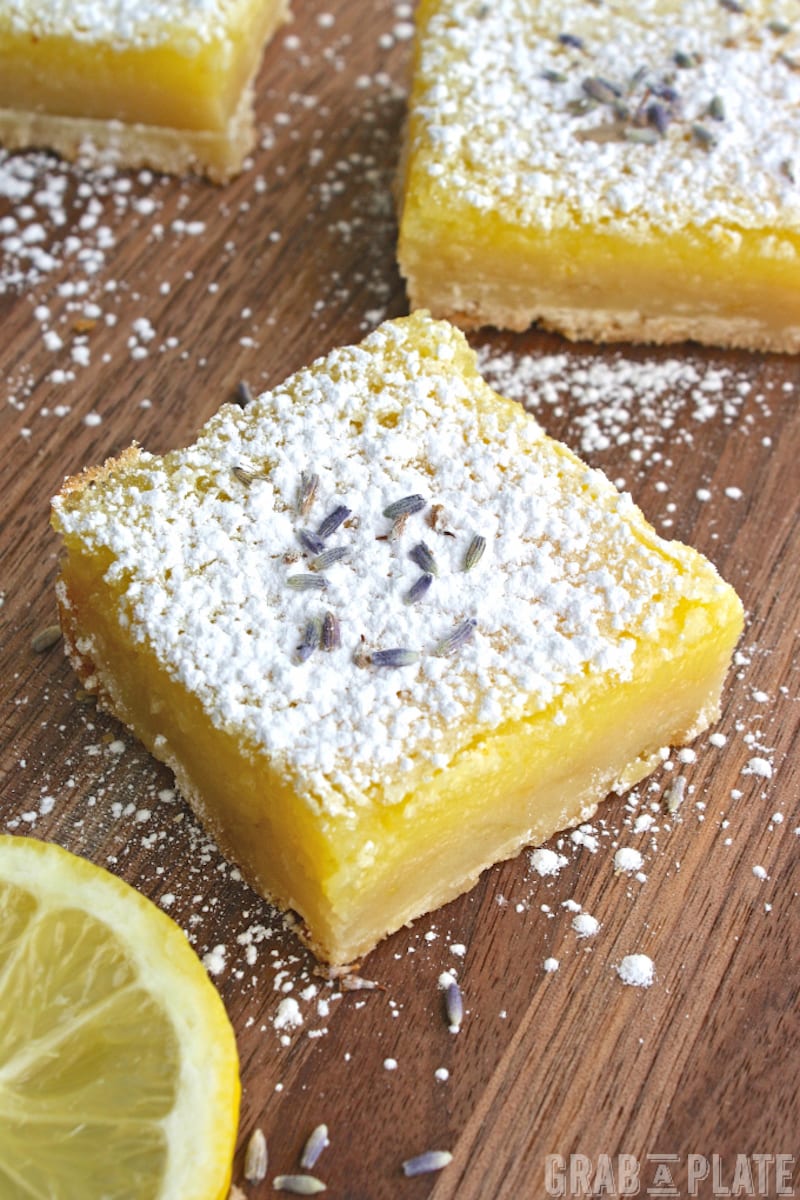 At this time of year (we love you February and March!) life in the desert is amazing for so many reasons. Mainly because the fabulous weather means we get to play a lot outdoors (comfortably), people are happy (see lovely weather situation), and also because all around town, people are sharing citrus!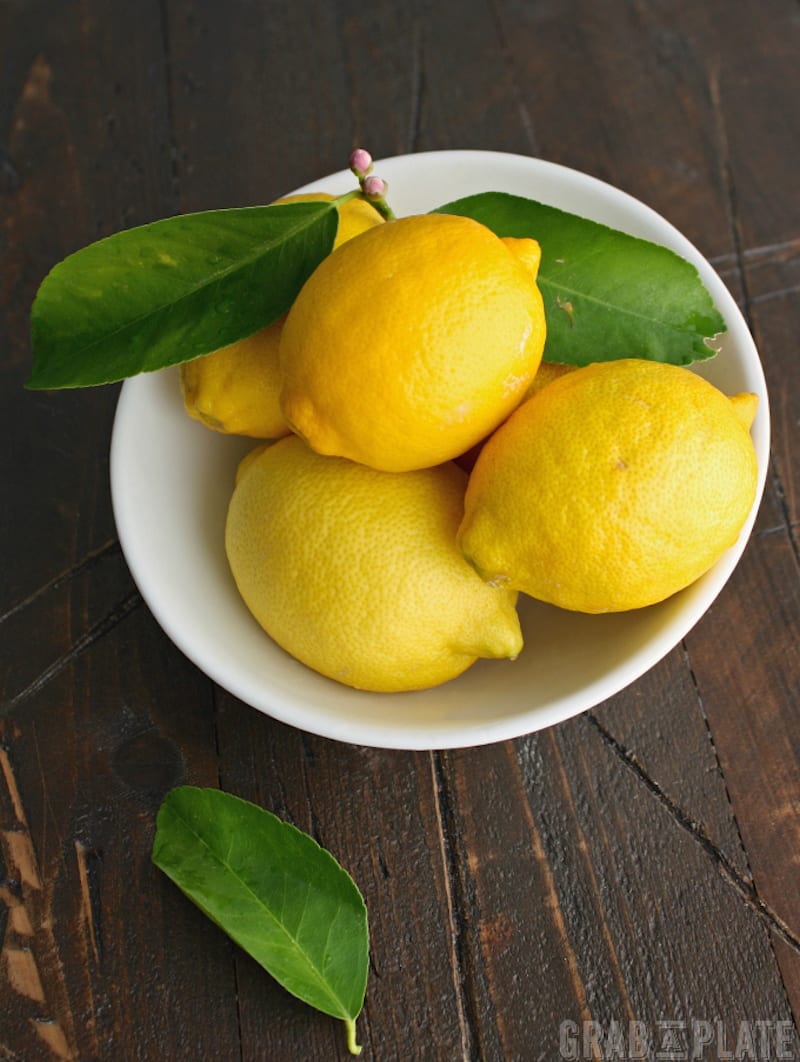 My most recent turn with this fresh fruit was Lemon Squares with Lavender & Limoncello. When life gives you lemons make dessert, am I right? I put a slight twist on this classic goodie by including lavender-scented limoncello into the mix.
If you haven't had limoncello, try it! It's an Italian liqueur made from the peel of lemons (where the fragrant oils are) soaked in alcohol like vodka. We haven't made our own limoncello in a few years, but it's really easy to do (watch for a recipe coming soon)! The lemon peel and alcohol sit together in a glass jar anywhere from a few days to a few weeks. Then it's strained and simple syrup is mixed in. It's very refreshing!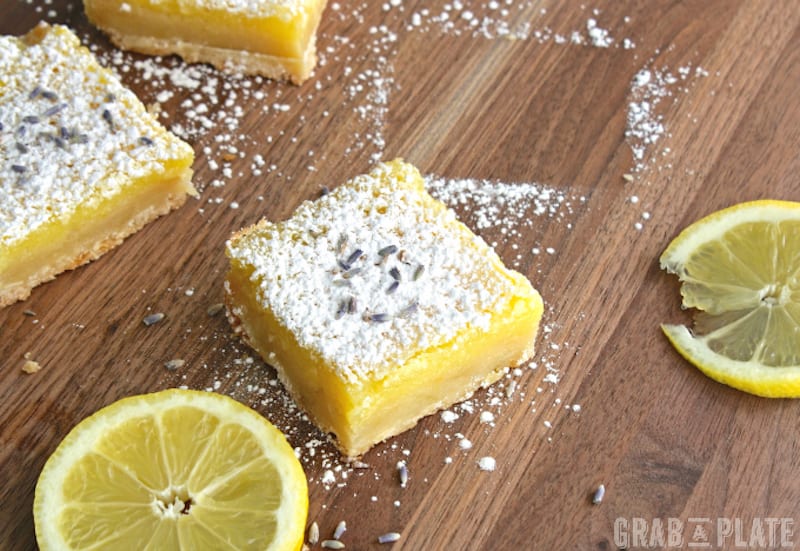 Now let's get back to these Lemon Squares with Lavender & Limoncello. The base or crust is similar to shortbread, and the lemon topping is thick and citrusy and tinged with lavender. These turned out fabulous! For the crust, I followed a recipe from the Cooking section of The New York Times.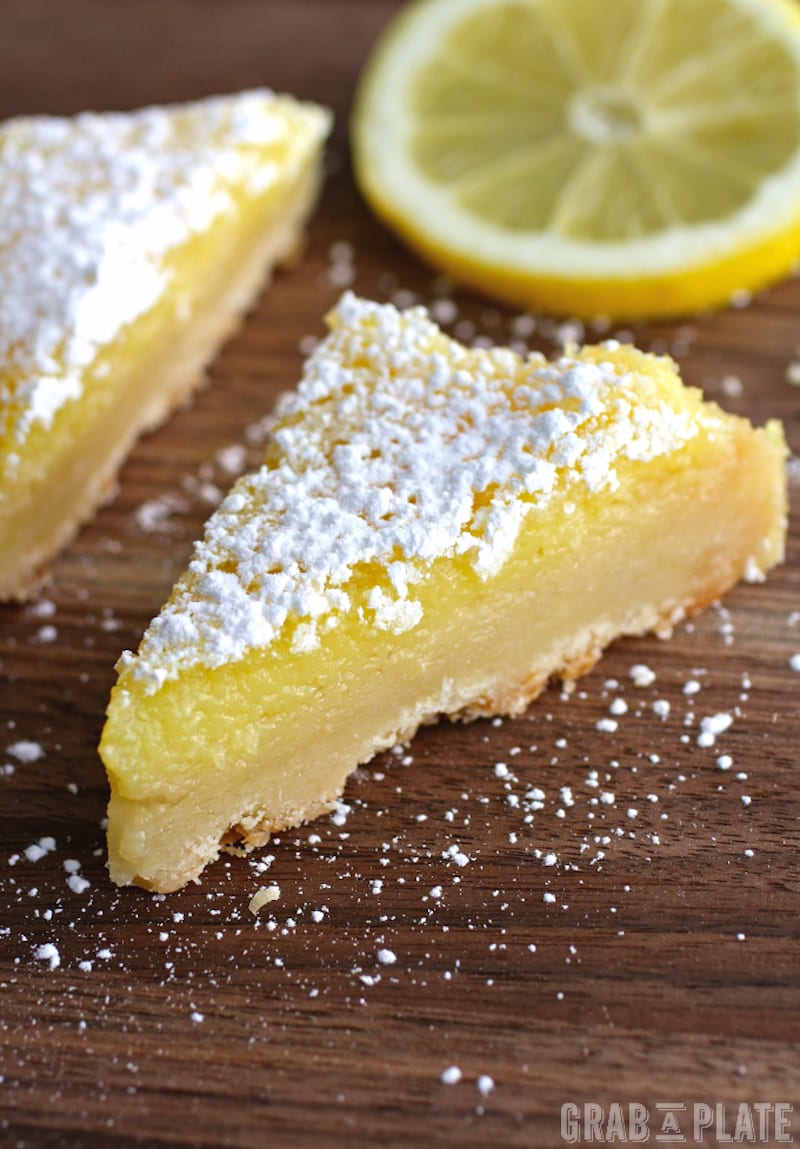 For the filling, I used an old family recipe that I dug out from one of my giant binders filled with clips of recipes from newspapers, and others handwritten on now-stained index cards. The combination of the two was amazing.
The hardest part about making these Lemon Squares with Lavender & Limoncello is the wait for them to bake and cool before you can enjoy them.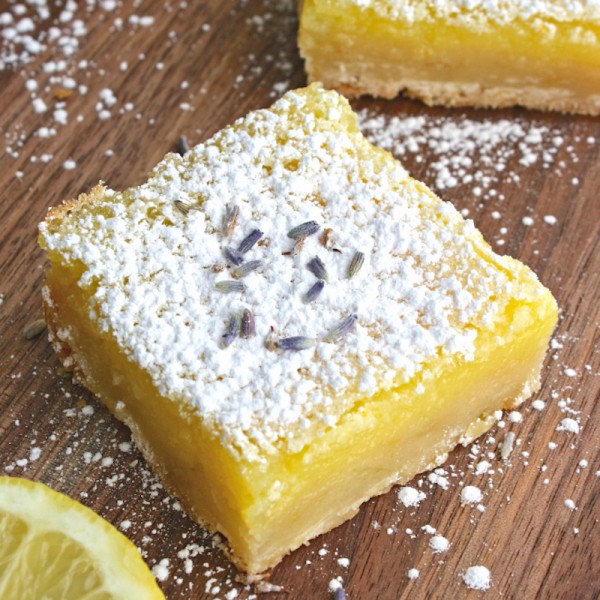 Limoncello Squares with Lavender
Patricia Conte
Ingredients
For the crust
1-1/4

cup

all-purpose flour

3

tablespoons

confectioners' sugar

2

tablespoons

granulated sugar

1/4

teaspoon

salt

10

tablespoons

cold butter

cubed

1

teaspoon

grated lemon zest

Parchment paper

Nonstick cooking spray
For the lemon mixture
1-1/2

teaspoons

dried lavender

plus extra as garnish

1/4

cup

limoncello

1

cup

sugar

1/2

teaspoon

baking powder

3

eggs

beaten

5-6

tablespoons

lemon juice

1/2

teaspoon

grated lemon zest

Confectioners' sugar as garnish
Instructions
For the crust
Preheat the oven o 325 degrees F. Line a 9x9-inch baking dish with the parchment paper so it overhangs slightly over the edges. Lightly spray it with the nonstick cooking spray and set aside.

Add the flour, confectioners' sugar, granulated sugar, and salt to a large bowl and whisk to combine.

Add the butter and lemon zest to the mixture. Use a pastry blender (or two forks), to mix the butter into the dry mixture until crumbly.

Transfer the mixture to the baking dish. Spread it evenly across the bottom, and pat it down firmly with your hands.

Bake until lightly golden, 30-35 minutes. Remove from the oven and place on a wire rack to cool slightly.
For the filling
Add the limoncello and lavender to a small saucepan over medium-high heat. Bring the mixture just barely to a boil, then turn off the heat and add a lid. Allow it to sit for about 15 minutes.

Strain the lavender from the liquid and discard. Set aside the liquid.

Increase the oven's temperature to 350 degrees F.

Add the sugar and baking powder to a bowl, and mix to combine. Add the eggs, lemon juice and zest, and the limoncello. Mix well.

Pour the mixture over the crust and bake for 30-35 minutes or until lightly golden and slightly firm.

Cook on a wire rack. If you'd like, you can place the pan in the refrigerator for a bit to cool completely.

Use the overhanging parchment paper to remove from the pan. Cut into squares and sprinkle the tops with confectioners' sugar.
Patricia Conte
Patricia Conte is the writer, recipe developer, and photographer behind Grab a Plate. She credits her love of cooking, baking, and entertaining to her Italian immigrant family who is also passionate about all things food! Visit her at Grab a Plate where she shares her love of food, recipes, and bites in between. Follow Patricia on Twitter, Facebook, and Instagram.