This cake is lovely; dense but not heavy, moist with a tender crumb, aromatic, and flavorful. It's the sort of cake that's perfect to serve to friends over coffee, and it is paleo, too.
By Faith Gorsky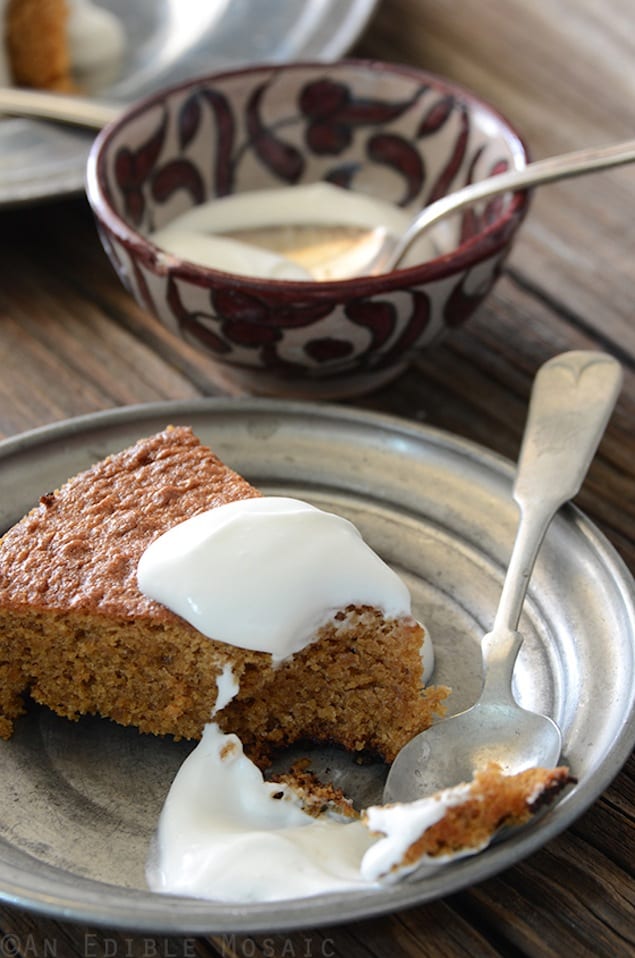 Lemon-Vanilla Almond Cake
This cake is lovely; dense but not heavy, moist with a tender crumb, aromatic, and flavorful. It's the sort of cake that's perfect to serve to friends over coffee, and it is paleo, too.
Ingredients
4 large eggs, separated into yolks and whites
1 cup (192 g) coconut palm sugar
1 teaspoon vanilla bean paste
½ teaspoon pure almond extract
1 teaspoon lemon zest
8 oz (227 g) almond meal
¼ teaspoon salt
¼ teaspoon baking powder
Other
Butter, for the pan
Almond meal, for the pan
Coconut "whipped cream" or regular whipped cream, for serving (optional; see Note below)
Instructions
Preheat the oven to 350F. Butter an 8-inch springform pan and add a sprinkling of almond meal; rotate the pan around to coat the inside and tap out any excess.
Use a handheld electric mixer to beat the egg whites in a large bowl until they form stiff peaks; set aside for now.
In a separate large bowl, beat the egg yolks, sugar, vanilla bean paste, almond extract, and lemon zest about 3 minutes, or until it's pale-colored and falls off the beaters in thick ribbons.
Add the almond meal, salt, and baking powder to the egg yolk mixture all at once, and stir to combine (the batter will be very thick at this point).
Add ¼ of the egg whites and stir to fully incorporate them. Add the remaining egg whites ¼ at a time, stirring the batter with a rubber spatula only in 1 direction and being careful not to over-mix. (Seeing some streaks of egg whites in the batter is better than over-mixing.)
Pour the batter into the prepared pan and bake until it's golden, and feels springy to the touch, about 15 to 20 minutes. Be careful not to over-bake.
Cool completely; serve with a dollop of coconut "whipped cream" or regular whipped cream if desired.
Whipped Cream for Serving: To keep this paleo-friendly, be sure to use coconut "whipped cream".
Faith Gorsky
Faith Gorsky is the writer, recipe developer, photographer, and food stylist behind the blog An Edible Mosaic. Her recently-released first cookbook, An Edible Mosaic: Middle Eastern Fare with Extraordinary Flair (Tuttle Publishing), is a collection of authentic Middle Eastern recipes handed down to her from her husband's family during her extensive time spent in the Middle East. Faith loves to travel, especially to places steeped in rich culture and history.