Lemon Roasted Brussels Sprouts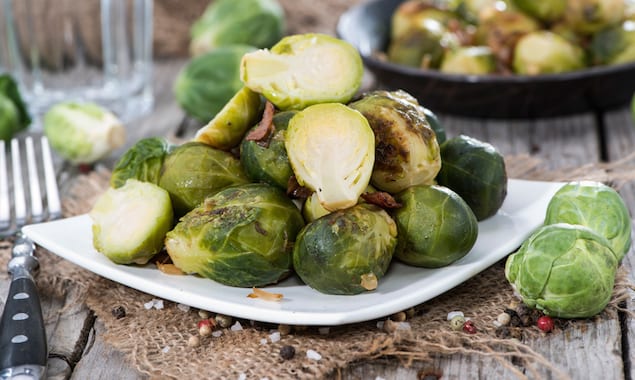 Avoid mushy Brussels sprouts and try this crisp, caramelized, roasted vegetable side with plenty of lemon flavor.
By Jennifer Blume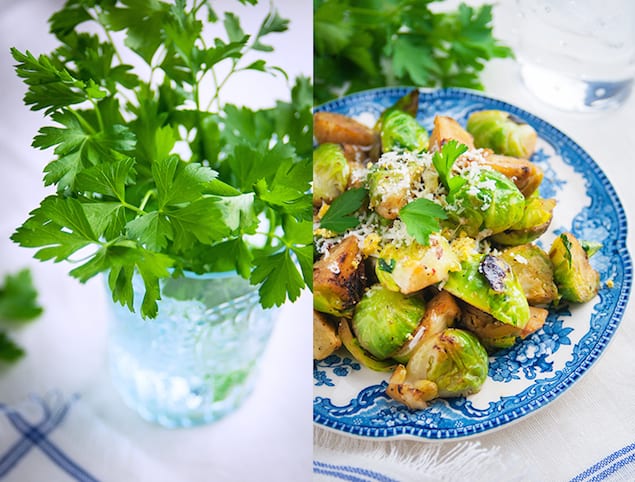 A super easy Brussels sprout side dish that's gluten free and vegan. The key to perfect sprouts is not to over cook them or they become stinky and mushy. That being said, in this dish the sprouts come out lightly tender. If you like them more tender, you can drop them into hot water for 2 minutes and drain before you roast them. You can also garnish these with chopped parsley leaves and a sprinkle of vegan or dairy Parmesan.

Lemon Roasted Brussels Sprouts
Avoid mushy Brussels sprouts and try this roasted vegetable side with plenty of lemon flavor.
Ingredients
2 pounds fresh Brussels sprouts, ends trimmed, outer leaves removed, rinsed and sliced in half lengthwise
4 TBSP extra virgin olive oil
1 TBSP fresh lemon juice
1 tsp grated lemon rind
3 cloves garlic, peeled and sliced thinly
½ tsp sea salt
½ tsp freshly ground pepper
Instructions
Pre heat oven to 375 degrees.
In a large bowl, toss Brussels sprouts with olive oil, lemon juice, lemon rind, garlic, salt and pepper.
Spread evenly on a large baking sheet and roast 20-25 minutes, stirring once half way through, until sprouts are golden brown and caramelized on the outside and still tender on the inside.
Jennifer Blume
I'm a photographer and artist and I love sharing my easy gluten free and vegetarian recipes and photos with my readers.