Lemon Garlic Fettuccine with Leeks and Seared Scallops is the perfect quick and easy dinner, that's flexible enough to suit your own additions. Delicious!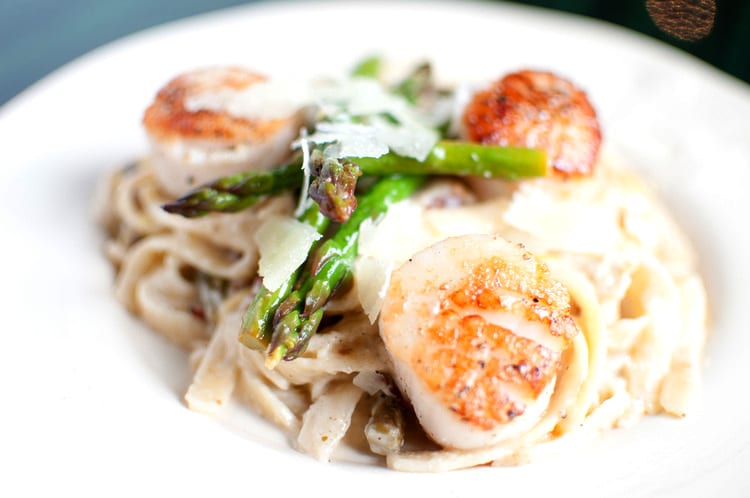 Pasta makes me happy. I simply refuse to carve it out of my life no matter how skinny I wish to be, it's not worth it. The great thing about this recipe? You can make the sauce without heavy cream. Don't get me wrong, heavy cream is delightful in this dish, but greek yogurt substitutes just fine especially if you've got that pasta craving but want a healthier option. The choice is up to you. See what i did there, dieters? I'm so helpful. Moving on.
I love leeks, they have a sweet, onion-y taste and I add them to anything I can and so should you. Use only the white and light green parts, and be sure to give them a good wash prior. Scallops are also high on my list these days of quick, healthy dinners I love to make (not to mention they are so easy). Not a scallop fan? This pasta is just as amazing topped with chicken, shrimp, sausage or on its own.
See Also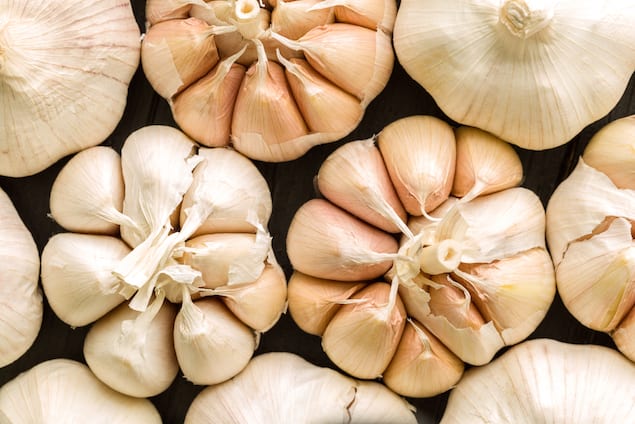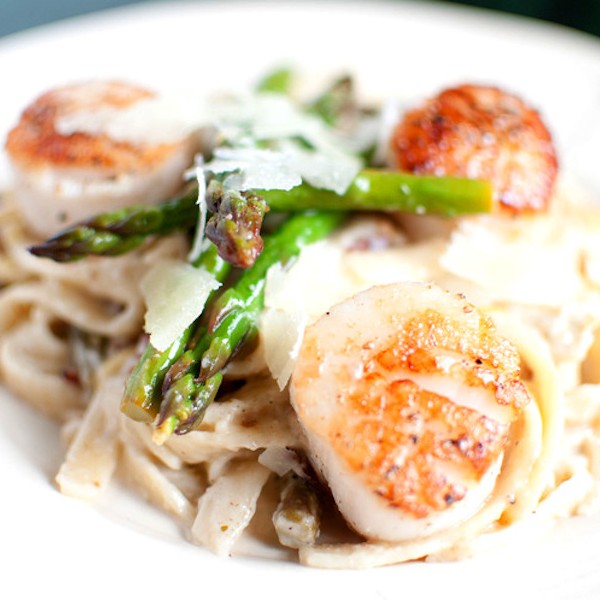 Kate Davis
Ingredients
3

oz.

pancetta

2

medium leeks

cleaned and sliced thin

1

bunch asparagus

trimmed

2-3

cloves

garlic

minced

juice of 1 lemon

1

tbsp.

butter

1/2

cup

dry white wine

a pinot grigio or savvy b

1/2

cup

heavy cream

1

cup

shredded parmesan

with 1/2 reserved for topping

fettuccine

salt & pepper

6-8

large fresh scallops

or around 3 per serving depending on how many people are eating

1

tbsp.

oil

1

tbsp.

unsalted butter

salt & pepper
Instructions
SCALLOPS
heat the oil and unsalted butter in a large sauté pan to high heat. rinse scallops under cold water and pat dry with a paper towel--make sure they are completely dry otherwise they won't brown! season both sides of scallops with salt and pepper. when the butter just starts to foam (but not smoke), place the scallops in a single layer in the pan, without touching (or, broken record, they won't brown).

now, very important to leave them be to caramelize and do their thing in the pan for about 1-2 minutes per side. you should have a luscious golden crust on either side of the scallops. set aside and keep warm till ready to top on pasta. (or have a little taste, i won't tell).

PASTA

cook the pasta in boiling water till al dente, about 8-10 minutes.

start by heating a sauté pan to medium-high heat. add the pancetta and cook till just about crispy. transfer to a paper towel for later. sauté the leeks and garlic in the pancetta juices until translucent, and add a touch of oil if needed. add the butter, white wine, lemon juice and asparagus and cover with a piece of foil for 2-3 minutes (this will steam the asparagus).

uncover and add the heavy cream / greek yogurt and 1/2 of the cheese, stir to combine with salt & pepper to taste. let simmer for 2-3 minutes until sauce thickens a little. add the fettuccine, pancetta and toss to combine. top with seared scallops and another sprinkle of cheese.
Notes
to substitute the heavy cream with greek yogurt, make sure you dilute it with some milk or water so that it matches the consistency of heavy cream. when adding to the pan, be sure to take it off of the direct heat so that it doesn't curdle (i know i hate that word too).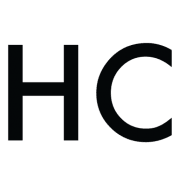 Kate Davis
Kate Davis is the author and creator of Kitchen Lush, a blog where she shares her passion for food and wine, and the joy of being able to make any recipe your own. She believes a great meal is made of pinch of curiosity, determination, and usually a glass of wine (not always for cooking). She currently lives in Atlanta, Georgia.