What do you do with tons and tons of leftover Spaghetti? Why make Frittata of course.
By Shuchi Mittal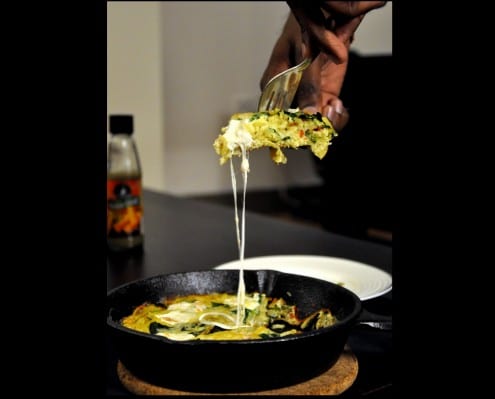 I had a party a few days ago, and for no particular reason made more pasta than can feed a truckload of starving students. One of those times when your mind is in a million places and your measurements are well, forgotten.
In any case, so I had all this leftover spaghetti and I was wondering what to do with it. I recalled that when I was little we used to make an omelette stuffed with these Indian instant noodles called Maggi. And since eggs are a weekend tradition, I thought why not add the spaghetti to my frittata brunch! It was quick, rather filling, and quite an ingenious way to use up some of the over-stock.
Just don't feed me any pasta for a year now.

Leftover Spaghetti Frittata
A great way to use leftover spaghetti!
Ingredients
2 cups leftover boiled spaghetti
2 large eggs
4 tablespoons whole milk
2 teaspoons grated gruyere cheese
1 cup mixed vegetables (I used red & green peppers, onions and baby spinach)
¼ teaspoon dried red pepper flakes
½ teaspoon dry basil
1 tablespoon butter
Some mozzarella cheese, roughly torn
Salt & pepper
Instructions
Heat the butter in a cast iron skillet. Add all the vegetables and sauté for a minute. Now add the Spaghetti and the dry spices and sauté for another minute.
Beat the eggs separately with the milk and some salt & pepper.
Pour the egg mixture over the spaghetti evenly and let it set.
Top with the Gruyere and mozzarella. Let it cook for a minute or two and then transfer to a 400 F pre-heated oven for 10 minutes till the egg is completely cooked through.
Change oven mode to Broil for 4-5 minutes, till the cheese on top has browned a little.
Remove and enjoy!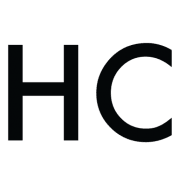 Shuchi Mittal
Shuchi cooks with the heart of a poet. Banker turned chef, she runs the 29. Private Kitchen in NYC focusing on social tasting events, dining experiences and small-scale private events. Using simple & wholesome ingredients, she likes to re-invent homemade Indian flavors into modern tapas & small plates. Her dream? To cook, feed, write, and eventually open her own communal dining cafe - with a published recipe book on the stands.