Cocktail savant Dee Quinones guides us on a mission to find the best cocktail bars on Broadway Ave and into the Arts District in Downtown Los Angeles.
By Wilder Shaw for Citizine
If you mentioned going out after dark in Downtown LA to a local 10 years ago, they'd advise you otherwise. If you sought craft cocktails, you went to West Hollywood or Beverly Hills.
Cut to now—when Downtown new restaurants and bars sprout up every single week. Not only have we given birth to glorified cocktails like the English Milk Punch at Faith & Flower and the always-great Dealer's Choice at The Varnish, but the elevated watering holes' proximity makes it easy to hit tons in a single night. To accomplish a good and proper cocktail crawl Downtown, just head straight down Broadway and prepare for a few quick off-road detours.
We needed a trustworthy palette along for the ride, so Dee Ann Quinones (who has done time at Enterprise Fish Company, Momofuku, and even launched the beverage program at Westbound)—kindly agreed to lead us on the crawl. It was boozy. It was classy. It was also raining.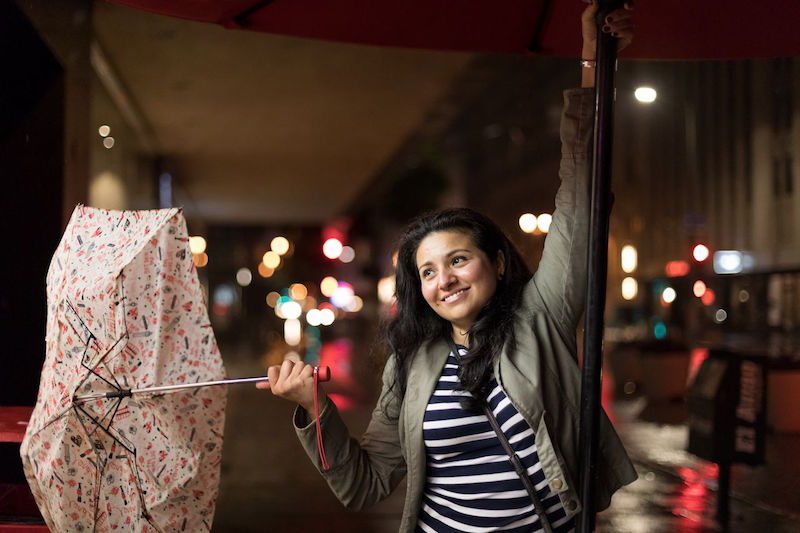 The beverage programs on Broadway alone provide a pleasantly diverse range of flavors, techniques and atmosphere. We sipped our way through new spins on old classics, in new settings decorated like old settings, and in the case of Clifton's Republic: an old setting designed like a new setting. We also stopped for tacos.
Here's how it went down: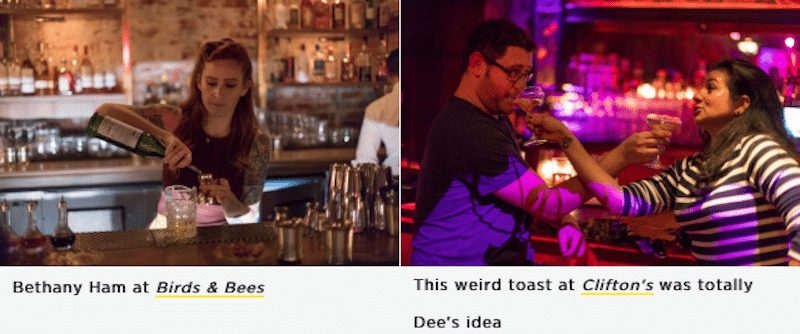 Broadway, $$
A 50s-themed bar with a secret entrance? It might be easy to write Birds & Bees off as a place that's trying too hard, but the minute you step inside, you'll see how wrong you are. The secret entrance is far from showy and gimmicky. The decor is is perfect and minimalist. The space is huge and designed around people relaxing with cocktails — not getting smashed. The whole operation is classy as hell, and when you throw in a bar program helmed by Bethany Ham, you have yourself an outstanding cocktail spot. Her El Diablo (mezcal, ginger, lime, and house cassis) is a knockout, as is her Ella Fitzgerald (gin, dry vermouth, pickle juice, and Fino sherry). Check Birds & Bees out before it gets so popular you can't even get in.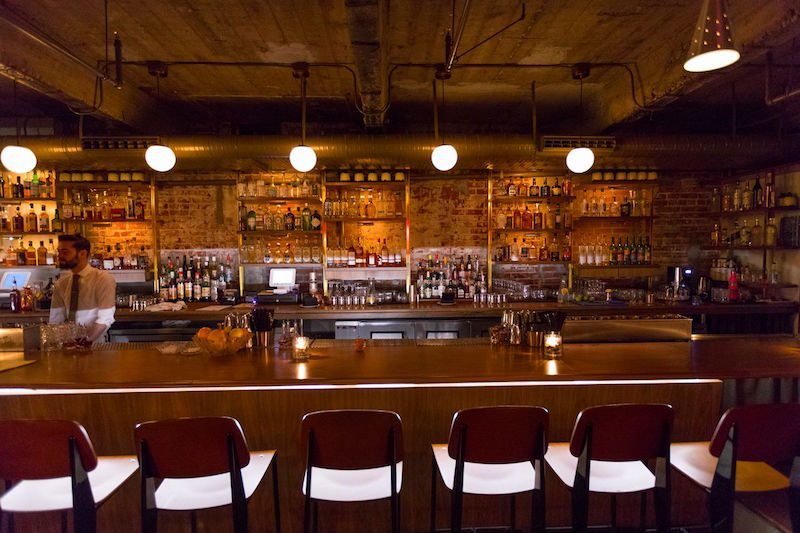 See Also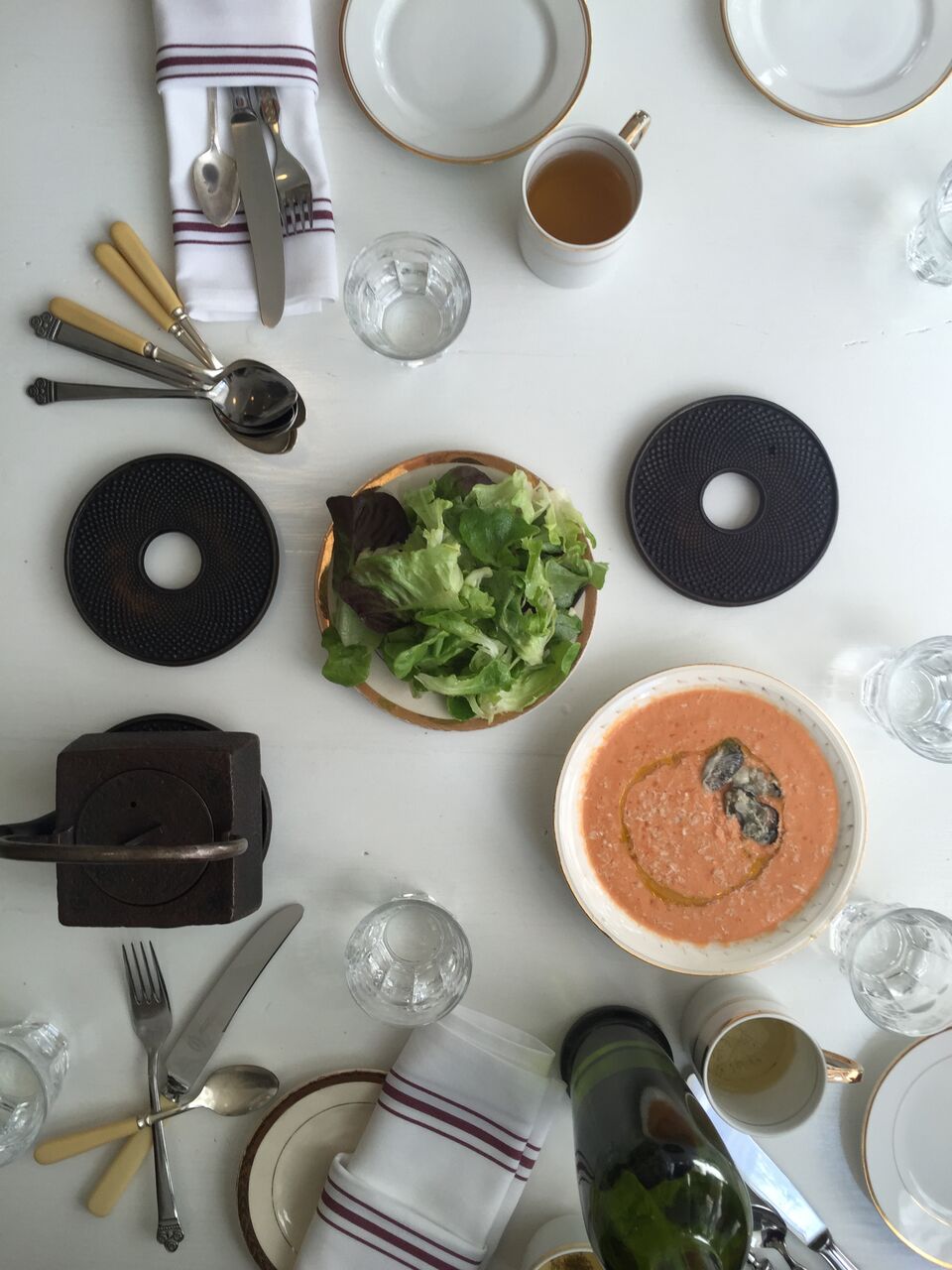 Broadway, $$
There's a lot going on at Bar Clacson, just a few doors down from Grand Central Market. It's the kind of place where you can grab a casual beer with some friends, or a date spot where you can get some house-made charcuterie and craft cocktails, or a place to grab a coffee, or play some foosball, a place to grab a panini, and even a place to play pétanque (like bocce, but, uh, different for some reason). Bar Clacson is weird and fun, in all the right, refreshing ways. The Garibaldi (Rye whiskey, Campari, fresh lime juice, sugar, and not-quite frozen grapes) is a must-order. And turns out, pétanque gets easier with every sip.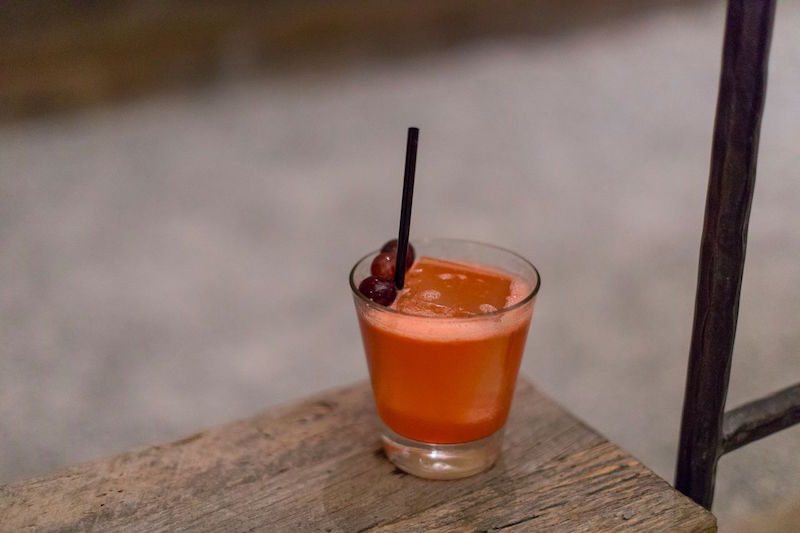 Bar Clacson's Garibaldi

All images by Jakob Layman. See the full list of Least Fratty Cocktail Crawl in LA here.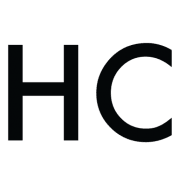 Citizine
Citizine is a lifestyle platform that highlights the culture of Los Angeles through the people who shape it. Create a Citizine profile and follow us on social media to keep up with the best events, places, and people taking LA by storm.