There are food memories that stay with you forever. Experiences that are savored and never forgotten.
By Paola Westbeek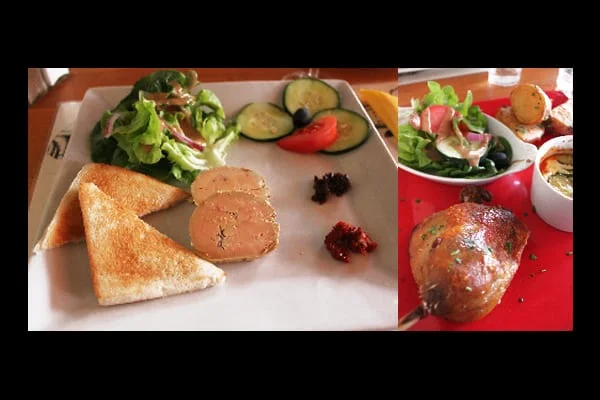 For me, one of them is eating perfect rounds of the creamiest foie gras spread on warm, thin slices of toast. It was a simple but sublime starter at Le Cabri — a hidden gem of a restaurant nestled between Duras' beautiful rolling hillsides.
The restaurant is part of a campsite run by the friendly English couple, Peter and Eileen Marston. But don't let the 'campsite' part fool you.  At Le Cabri, you can choose from three menus or order à la carte. There are typical bistro-style dishes to choose from such as bavette with assorted sauces, pastas and fish, yet the restaurant prides itself in serving regional specialities. And in this part of France, one of them happens to be duck — something Le Cabri does exceptionally well — from their buttery foie gras to their confit de canard (a personal favorite), which in fact, should come with a warning: 'try once and become eternally addicted'. Under the crisp skin of the tasty duck legs, is tender, flaky meat that simply melts in the mouth. Combined with their perfectly cooked potatoes and a nice bottle of wine, it's a meal that will have any palate swooning.
The wine list is small but includes a good selection of local wines. You'll find reds, whites and rosés from Berticot, Domaine Les Hauts de Riquets and Domaine de Laulan, to name a few. Especially recommended is the Domaine Chater 2007 Merlot Cabernet — a round, nicely balanced blend, beautifully velvety and bursting with ripe forest fruits.
If you want to end your meal on a sweet note, try their dessert du jour which is always a pleaser, or opt for a plate of cheese to go with the last of your wine.
See Also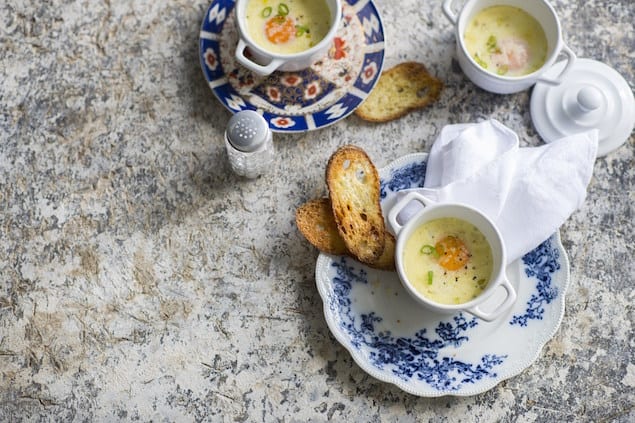 It isn't just the food that makes Le Cabri so special. It's the relaxed ambiance, exceptional service and cosy setting. There's nothing more romantic than dining out on their terrace on sultry, moonlit evenings, and when it gets chilly, the inside of the restaurant offers convivial warmth with its rustic, French countryside interior. The hosts, Peter and Eileen, always ensure that their guests' experience is one to remember. And that is definitely one of the many reasons that make Le Cabri a place to keep coming back to.
Le Cabri
Route de Savignac, Duras 47120
Lot-et-Garonne
For reservations call: T. +33 5 53 83 81 03
Paola Westbeek
Paola Westbeek is a food, wine and travel writer with a French heart and a good dose of joie de vivre. She has been living in the Netherlands since 1997, but spends every free moment in France – the country that sparked her interest in food and shaped her cooking and eating philosophy. Paola likes to shop at markets, prefers to cook to the sound of French chansons, and believes that a meal without wine is breakfast.