A simple lavender iced tea takes a classic spring drink to a gourmet refresher with subtle floral notes.
Spring and summer time means slower days spent relaxing outside in the backyard or lounging on the deck.
I love pairing fresh summer herbs with fruit in desserts but I also love the flavors herbs can add to beverages. The addition of watermelon along with rosemary adds complexity to classic lemonade when I make Rosemary Infused Watermelon Lemonade. When I'm looking for a more grown up beverage, I use basil with strawberries in an icy Strawberry Basil Margarita.
See Also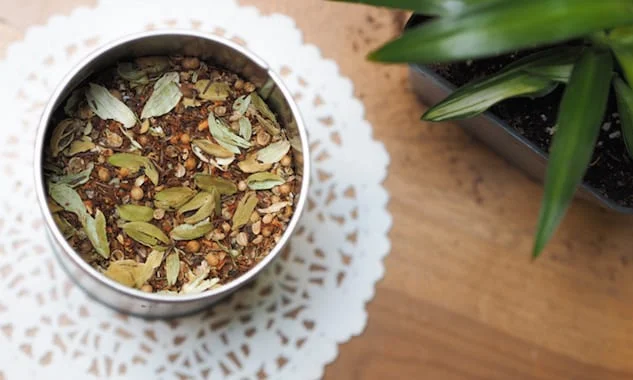 This lovely Lavender Iced Tea has a bit of lavender to add some light floral notes then it's barely sweetened with just a touch of honey for an icy cool summer drink. The flavor of the Lavender Rose Infused Honey I made was the inspiration behind this floral ice tea.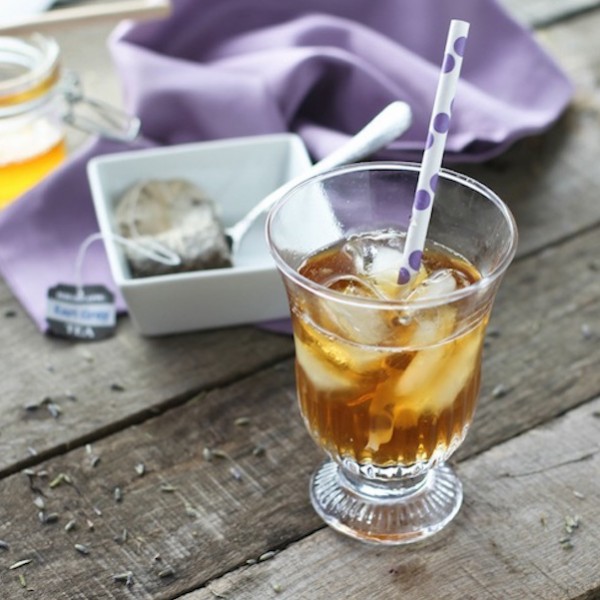 Lavender Earl Grey Iced Tea
Kate Donahue
A simple lavender iced tea take a classic summer drink to a gourmet refresher with subtle floral notes.
Ingredients
8

Earl Grey tea bags

1 1/2

teaspoon

dried lavender buds

Honey to taste

optional, link above
Kate Donahue
Kate is the baker, dessert-maker, photographer, writer and recipe developer behind FoodBabbles.com, a place to find classic treats, savory eats and unique sweets. You'll also find freshly baked breads, savory tarts and more!