This silky, flowery custard with satiny gin berry glaze is a wonder of smooth fanciness.
By Natasha Steinberg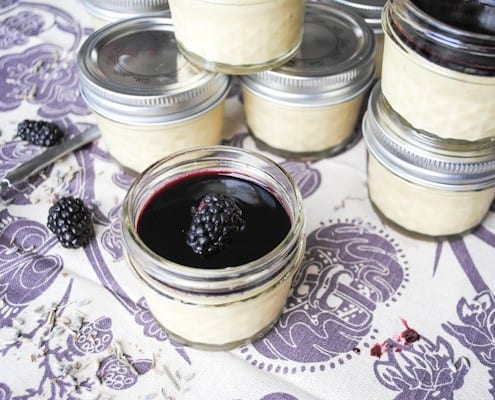 I really enjoy fancy things, but sometimes I like my fancy dressed down a touch, i.e., champagne in a mason jar, Keds with a date-night dress. You know, that sort of thing.
It's sort of like this. This silky, flowery custard with satiny gin berry glaze is super duper fancy. You totally deserve fancy. Especially the smooth, sweet, special kind. And since everything tastes better in a mason jar (and since 4 oz. mason jars are some of the cutest containers around), this custard deserves to be housed in one. This is fancy-dressed-down dessert. Which works out well with all the post-custard-consumption jar-licking I see in my future. And in you're future too. It's ok, no judgment here. We're fancy.
See Also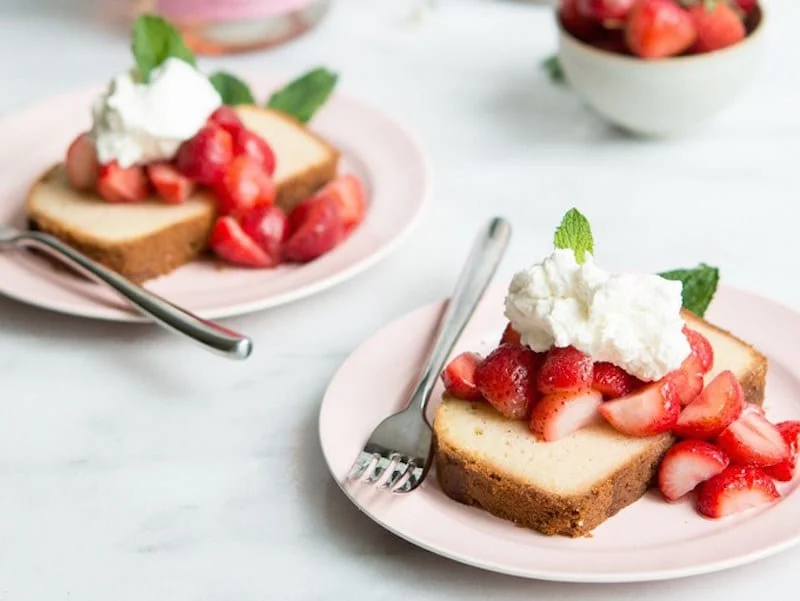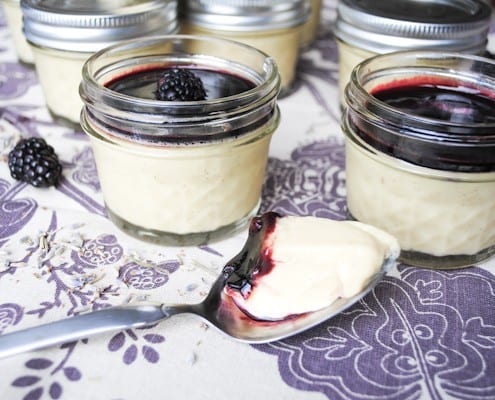 Lavender Custard with Blackberry Gin Glaze
A smooth flowery custard topped with a silky booze-berry glaze.
Author:
Natasha Steinberg
Ingredients
4 cups (960 ml) heavy cream
¼ cup (8 g) dried lavender
½ vanilla bean, scraped
8 large egg yolks
¾ cup plus 2 Tablespoons (168 g) granulated sugar
Blackberry Gin Glaze
8 ounces blackberry preserves
3 Tablespoons (36 g) granulated sugar
⅓ cup (80 ml) gin
Instructions
Preheat oven to 325 degrees F (163 degrees C). Place 12-14, 4 oz. mason jars in a baking pan and set aside. Set a pot of water on the stove to heat.
In a large saucepan over medium heat, lightly whisk cream, lavender, and vanilla bean pod and seeds together until lavender and vanilla are distributed. Heat the cream, stirring frequently, to the scalding point (about 185 degrees F (85 degrees C)). Turn off heat and allow lavender to steep for 3-5 minutes.
In a large bowl, whisk yolks and sugar together until combined. Strain the cream to remove all the lavender bits and vanilla bean pod. Whisking constantly, slowly pour the hot cream into the egg-sugar mixture. Divide custard mixture evenly among jars, filling to just above the bottom lip of the jar. Skim off bubbles or foam, if any, from the tops with a spoon. (Failure to skim will give the top of the custard an unpleasant spongy texture.)
Pull the middle rack of the oven out slightly and place the baking pan on it. Slowly pour the water that's been heating on the stove into the pan until slightly more than halfway up the sides of the jars. Bake for 40 minutes or until set but shivering and slightly jiggly in the center. Remove baking pan from oven and let cool for 20 minutes or until jars are cool enough to be handled. Remove the jars from the water bath and place in the refrigerator (I usually cover them loosely with a clean, thin kitchen towel).
Once the bottoms and sides of the custards are cool to the touch, use a tablespoon to spoon cooled glaze (recipe follows) overtop. Pick the jar up and swirl around to coat the glaze over the entire top of the custard. Secure jars with lids and refrigerate for at least 4 hours and preferably overnight.
Blackberry Gin Glaze
In a medium saucepan, whisk preserves, sugar, and gin together until combined. Heat over medium-low heat until reduced and thickened. The glaze has reduced enough when it holds a ¼-inch long string between two fingers. Transfer to heatproof bowl and let cool at room temperature before spooning onto custard.
To use glaze out of the refrigerator, simply heat it just slightly until it loosens.
Notes
Cook time includes cooling time. Custards will hold tightly covered in the refrigerator 4-5 days. Leftover glaze will hold tightly covered in the refrigerator for several weeks.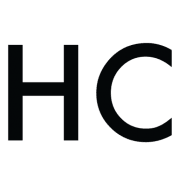 Natasha Steinberg
Natasha is a love-and-matriarch-taught maker of sweet things. She is passionate about using local and seasonal ingredients and making simple, satisfying sweets that make even the least of sweet tooths swoon. Although she is a native Texan, she currently resides in Atlanta where she is finishing up law school and documenting her sweet adventures through photos, recipes, and stories on her blog at tartletsweets.blogspot.com.