The Sherman Oaks, California-based Mexican restaurant is well-known as a celebrity hangout but is popular with non-celebrities as well.
Text And Photos By Charles G. Thompson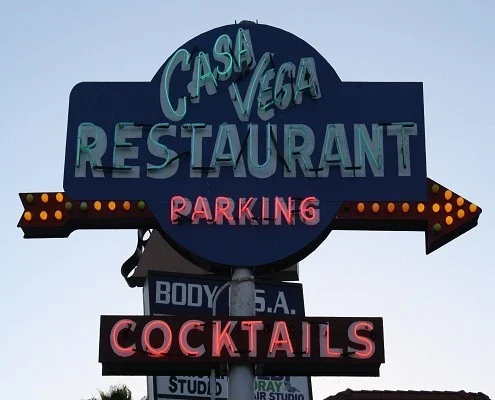 Jennifer Aniston, Justin Timberlake, Miley Cyrus, John Mayer, Al Pacino, Jennifer Love Hewitt and Steven Tyler.  That's the short list of the recent Hollywood stars that have been in to dine at Casa Vega.  The Sherman Oaks, California-based Mexican restaurant is well-known as a celebrity hangout but is popular with non-celebrities as well.  A family owned business, the restaurant celebrates fifty-five years of service this June.  First opened in 1956 by Rafael "Ray" Vega, it is now run by Ray's daughter Christy Vega Fowler.  Fowler has changed little since taking over.  Known for its classic, old world interior of dark red leather banquettes, burgundy table cloths, exposed brick walls, wrought-iron lattice work, and framed bull fighting paintings, Casa Vega has a clubby old-Hollywood feel.  Which is probably the reason Hollywood stars feel so at home.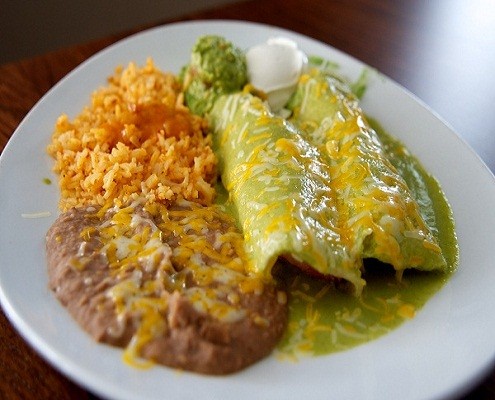 The Casa Vega menu is straight out of California/Mexican food casting; traditional in every sense with expected dishes like quesadillas, tacos, burritos, enchiladas, fajitas and tamales.  In this case traditional equals comforting and that's a very good thing.  The kitchen has kept up with modern food times by using free-range chicken, all-natural Angus beef, and seasonal fish and shellfish.  Customer favorites include Lobster Enchiladas, "Oven-Style" Burritos, Guacamole Fresco, Mexican Caesar Salad, and Shrimp and Crab Tostadas.  The Cantina specializes in margaritas including Ray Vega's award-winning Casa Vega Margarita.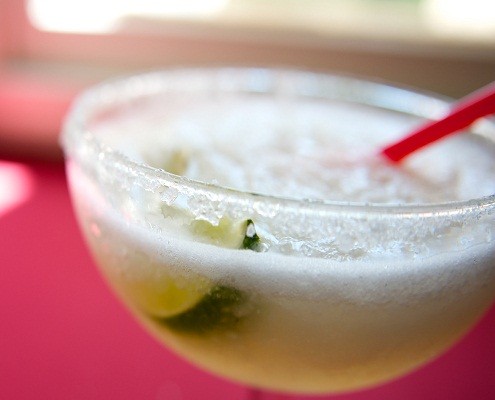 Cinco de Mayo, a holiday that's celebrated every May 5th, is mistakenly thought to be Mexico's Independence Day.  It actually commemorates the Mexican army's victory over French forces at the Battle of Puebla in 1862, and is not a Mexican holiday.  It is primarily celebrated in the Mexican state of Puebla and the United States; in the U.S. it has morphed into a celebration of Mexican heritage and pride.  The holiday is a very big deal in Los Angeles, and throughout Southern California.  Every Mexican restaurant in the area is filled to capacity with eating and drinking celebrants, and most plan days ahead to accommodate the crowds.  Casa Vega is no different.  On a visit last week the restaurant had already started putting up decorations.  They expect to be full on May 5th.
See Also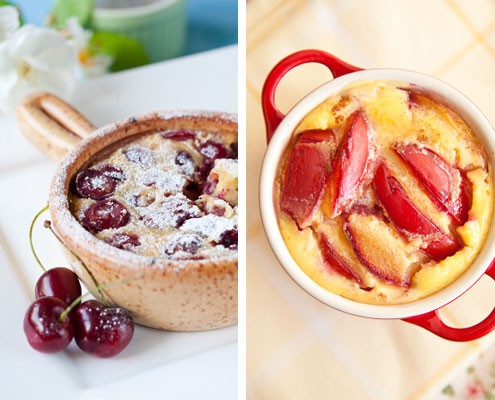 Part of living in Los Angeles and Southern California is rubbing elbows with film and television stars.  It can be exciting, it's definitely fun, and seeing your favorite celebrity in line at the grocery store check-out line is always a thrill.  That's why going to Casa Vega is more than an outing to eat Mexican food.  Who knows who might be celebrating in the throngs at Casa Vega this May 5th?  You'll just have to go and see for yourself (if you can!).
Casa Vega, 13301 Ventura Blvd., Sherman Oaks, California, 91423, 818-788-4868, www.casavega.com
Charles G. Thompson
Charles G. Thompson is a freelance writer. After a 20 year stint in the restaurant and retail food industries he is now recounting his food oriented tales and experiences on his food blog, 100 Miles. He first learned to cook while working for a French family in France using Julia Child's "Mastering the Art of French Cooking" as his teacher. He has contributed to such sites as One for the Table, and is published in "Foodista Best of Food Blogs Cookbook: 100 Great Recipes, Photographs, and Voices".