When in Kyoto – eat tofu. Cindy Wang with a tip to one of the oldest and most authentic places to visit.
Text And Photo By Cindy Wang
It goes without saying that when in Kyoto, you have to have a tofu meal. This is not what you can get as prepackaged squares from supermarkets, we are talking about delicate handcrafted tofu, produced every morning in small shops by artisans who have been making tofu for decades. Okutan, one of the oldest and most authentic tofu restaurants in Kyoto, is a perfectly delightful place to have a tofu meal. Founded about 350 years ago as a vegetarian restaurant serving Buddhist monks, Okutan serves just two things: a yudofu set meal, and a traditional tofu set meal.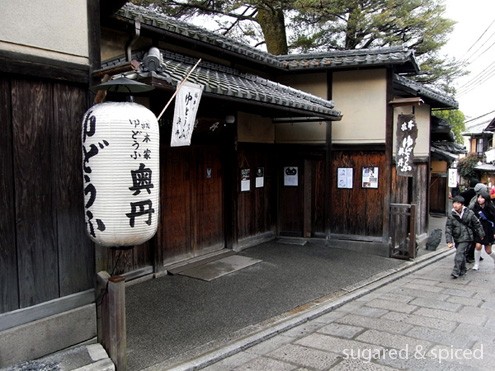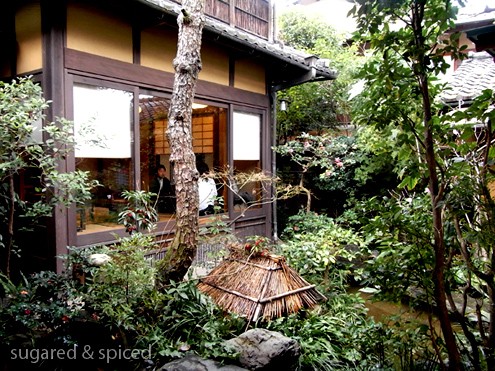 After taking our shoes off at the entrance, we were led through the garden and into a spacious tatami room. The huge windows brighten up the space and allow for full view of the serene garden and pond. Hot tea was promptly served, which was a godsend for us after a whole morning out in the cold Kyoto December air.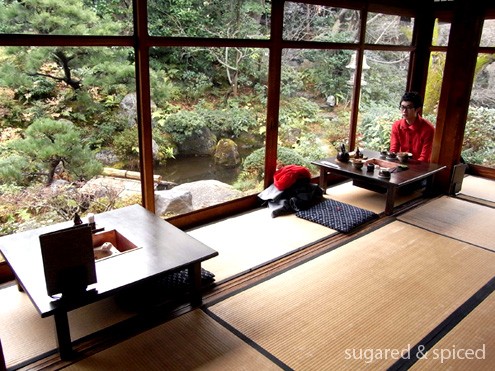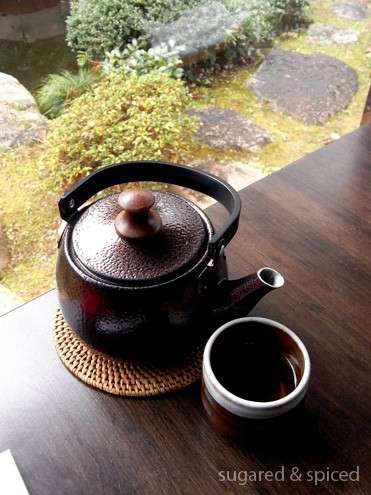 The first dish was black sesame tofu served with a dab of fresh wasabi and light soy sauce. This actually isn't tofu, but a look-alike made from pureed sesame seeds and water, and thickened with potato or kuzu starch. The texture was interesting – it was a little bit sticky, almost like yokan. Subtle and delicious.
Next came the skewered firm tofu grilled with miso glaze, which was sweet and salty with an evident hint of citron – a good contrast in both texture and flavor with the previous dish.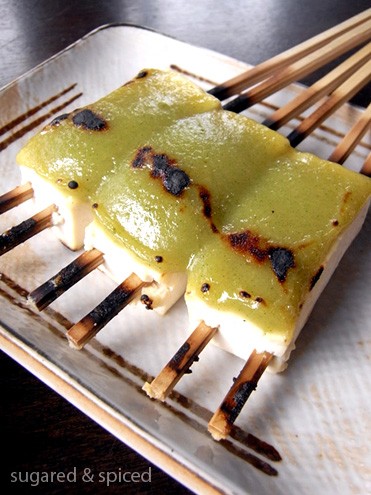 The vegetable tempura was beautifully presented. The coating was so delicately thin that it added the necessary crisp without masking the natural sweetness of the vegetables it enveloped.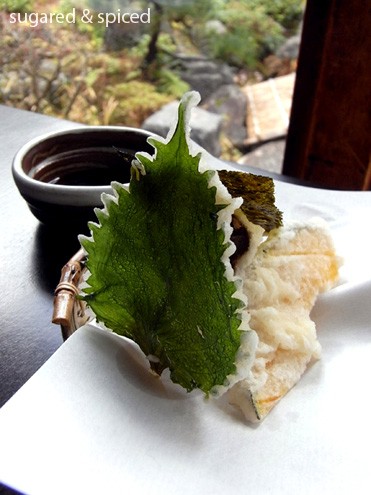 Next came a bowl of tororo soup, which is grated yam with an incredible natural sweetness and sticky consistency.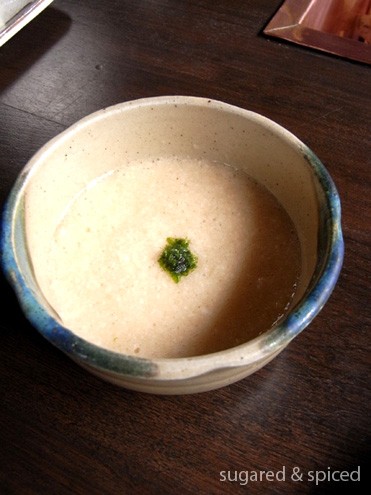 The main course of the meal, of course, was more tofu. We ordered both the yudofu, which is silky soft, and the traditional tofu, which is firmer and coarser in texture. I loved both. The difference in terms of flavor is quite subtle, though the traditional tofu was slightly sweeter than the silken tofu. The soup in which the tofu was cooked was unflavored other than the single piece of kelp at the bottom of the pot so was to preserve the natural flavor of the tofu.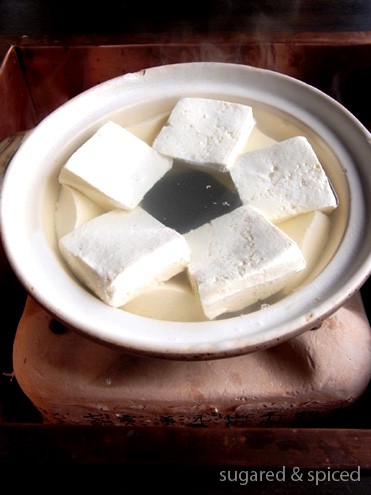 A few words on the production of tofu. Authentic, handcrafted tofu relies on high-quality soy beans, good water in which to soak and boil them, and of course the expertise of the tofu maker. What we get in supermarkets today is lacking in the pure taste of soy beans and the flavor of their protein, an unfortunate result of mass production.
See Also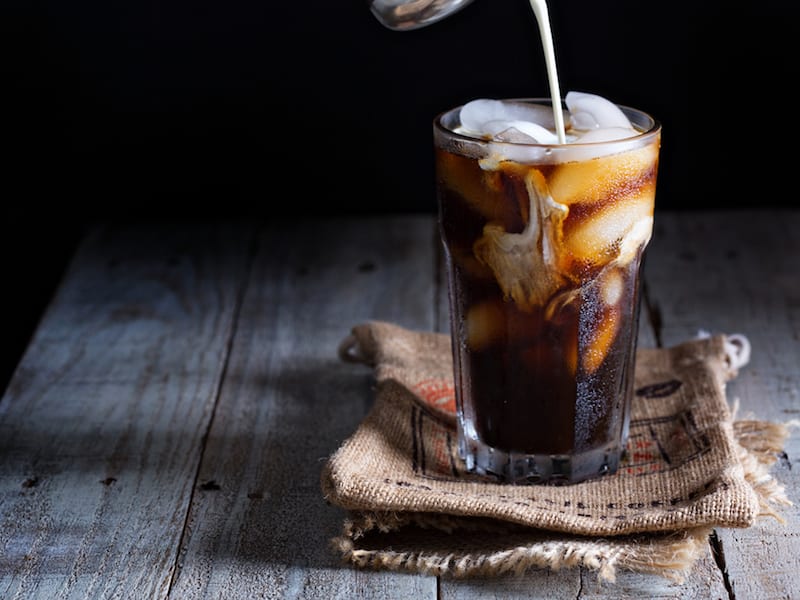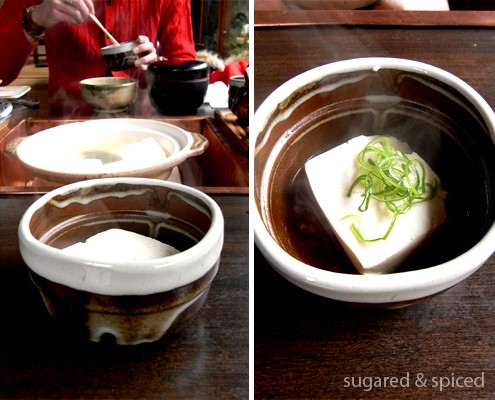 I highly recommend eating the first few pieces of tofu just by themselves for the pure flavor, after which you can add soy sauce and chopped scallions for additional flavoring. The special soy sauce at Okutan is very light and seems to be watered down with soup stock and probably was imbued with other natural flavoring. It complements the tofu, but does not overpower it.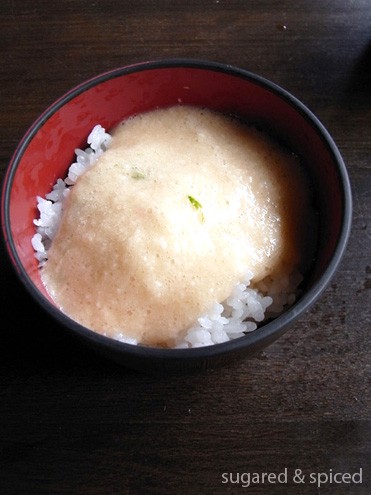 I ended the meal by pouring the grated yam over a bowl of perfectly cooked rice, and polished that off with some pickles that came with the set. Though the meal consisted mainly of tofu, I was utterly satisfied and surprisingly full. For those who think unadorned tofu is bland, please, try Okutan when traveling in Kyoto – you will never look at tofu the same way after this revolutionarily luxurious experience.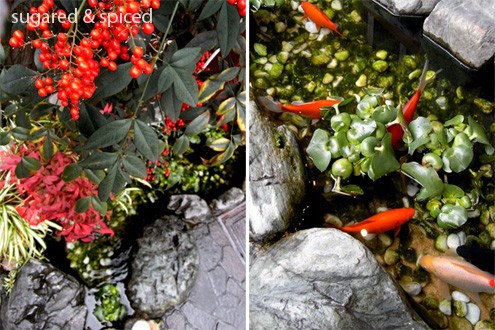 Okutan
Address: 3-340 Kiyomizu, Higashiyama-ku, Kyoto
Tel: 075-525-2051
Hours: 10:30~17:00 (Closed on Thursdays)
Website: webkyoto.com/okutan/
Price: Yudofu set meal ¥3,150; traditional tofu meal ¥4,200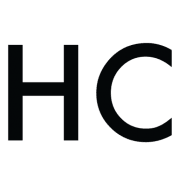 Cindy Wang
Cindy started as the Shanghai/Taipei city columnist at Honest Cooking, but has packed up her life in August 2012 and moved to Paris to pursue her dream of becoming a pastry chef. With a dedicated sweet tooth, Cindy scours the city of Paris for the best pastries and shares them with the world both on her own blog Sugared & Spiced and here at Honest Cooking.