Korean Style Steamed Eggplant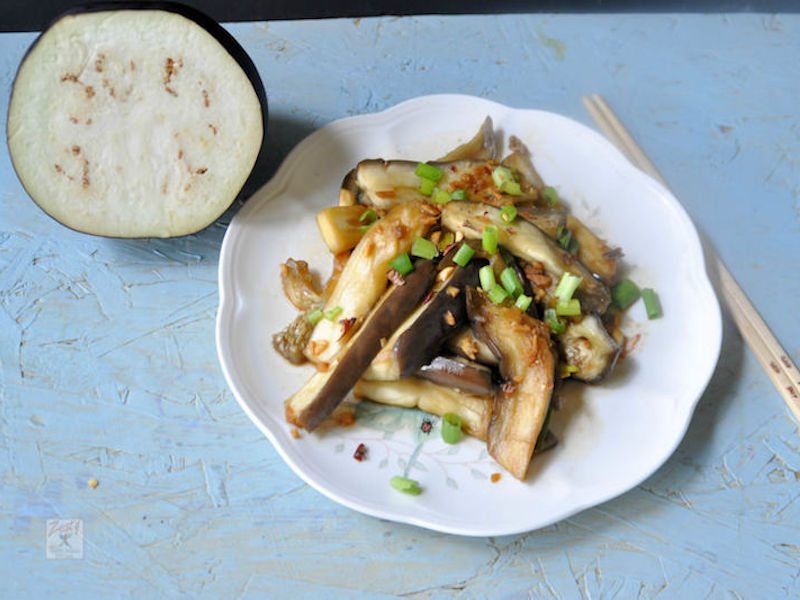 It's Meatless Monday! Try this tasty Korean eggplant dish that is satisfying with a hot bowl of steamed rice.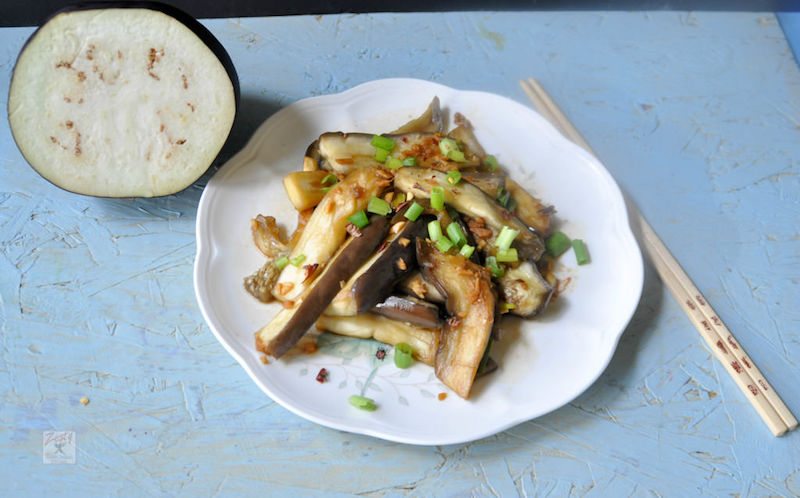 Here is a delicious and simple Korean steamed eggplant/Gaji Namul that goes well with a bowl of rice.
I like to cook international cuisine in my kitchen, also a fan of Korean cuisine. Even bought essential spices and sauce for Korean dishes. I wanted to make simple Korean dishes, even though this recipe uses Asian eggplants which are really hard to find in my area. So I settled with normal eggplant and made this Korean steamed eggplant /Gaji Namul.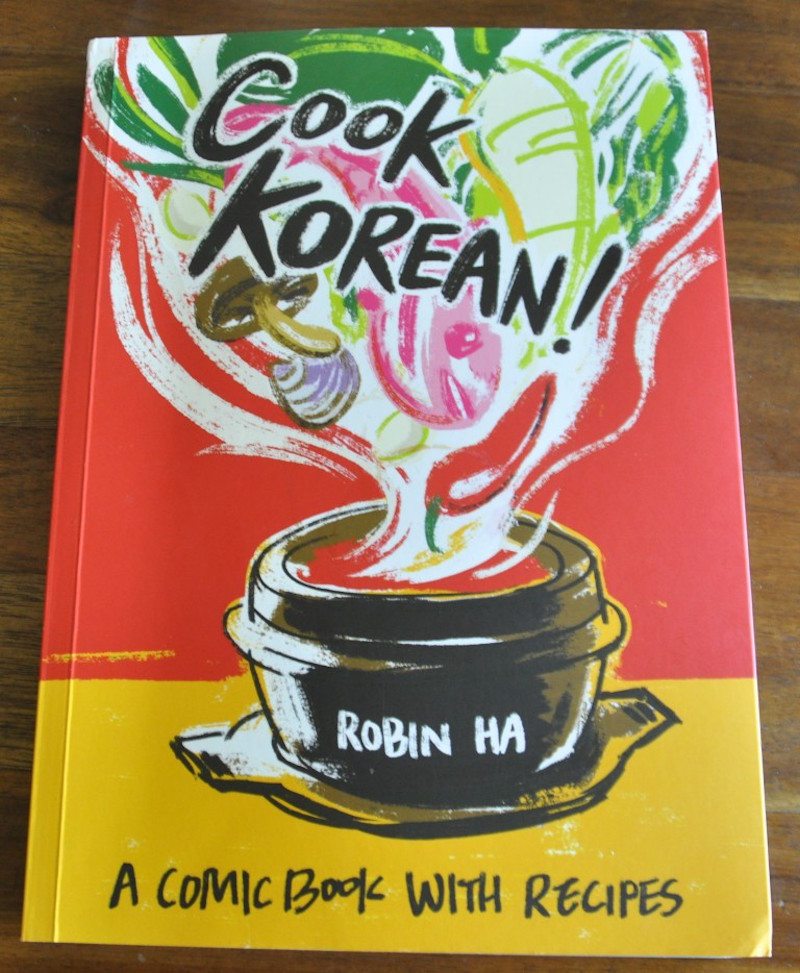 This recipe is adapted from the book cook Korean by Robin Ha. This cookbook is really fun book it is like old comic book style with illustrations and write-ups. Good thing about this book is that every dish comes with step by step illustrations. The illustrations (about 85 recipes) are adorable and descriptive. I especially love the gorgeous watercolors that mark each new chapter–the paintings somehow make the dishes look more delicious than high-res/styled photographs would.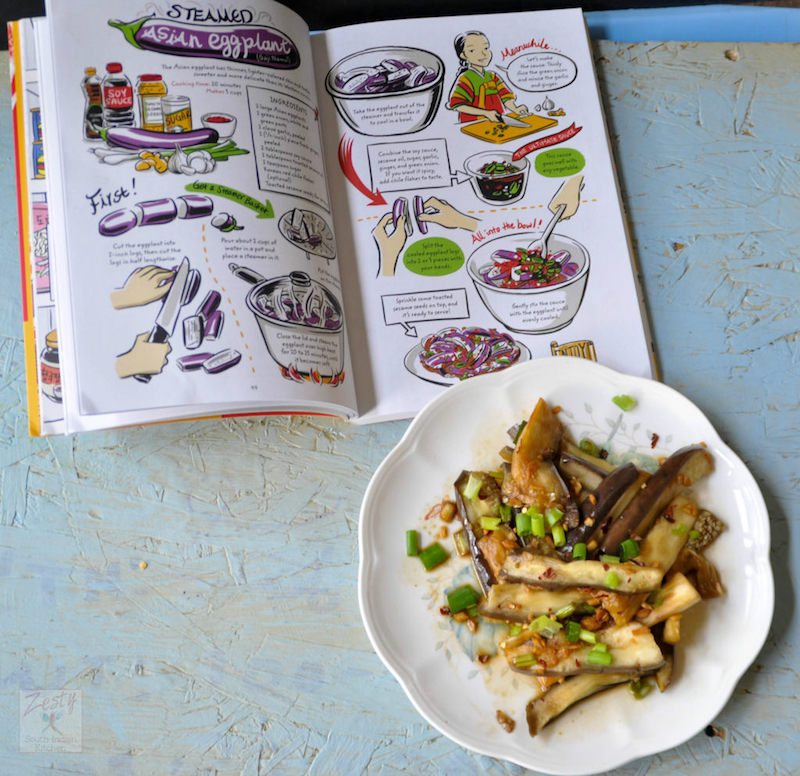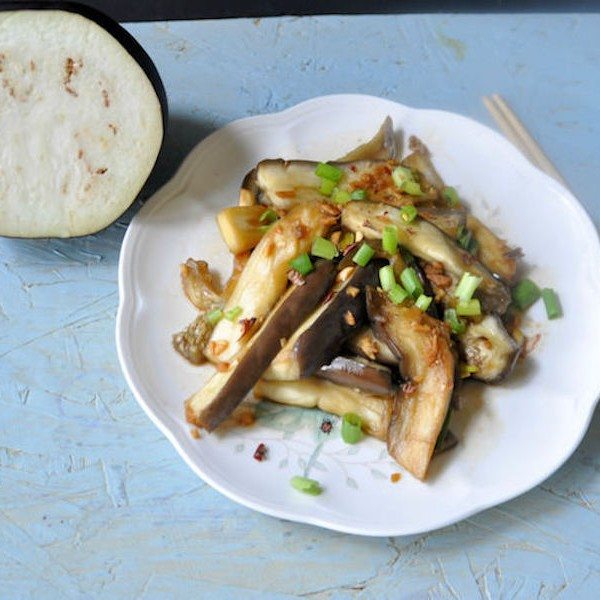 Swathi Iyer
Ingredients
Half of one eggplant or 2 large Asian eggplants

2

green onion white and green parts

1

clove

garlic

peeled and minced

¼

inch

piece fresh ginger minced

2

tablespoon

soy sauce

1

tablespoon

toasted sesame seed oil

¼

teaspoon

sugar

1

teaspoon

crushed Chile flakes

Toasted sesame seed for garnish

I forgot to add
Instructions
Cut the eggplant into 2 inch long pieces

Place it in a steamer and steam it for about 15 minutes or until it becomes soft.

While eggplant is steaming prepare the sauce with soy sauce, sesame seed oil, green onion, garlic, ginger, sugar and crushed Chile flakes

Once the eggplant is cool enough to touch mix in with sauce and serve.

I served with extra green onions; if you want you can add toasted sesame seeds.
Swathi Iyer
Swathi ( Ambujom Saraswathy) loves to explore cuisines from all over the world, and write about the ones that she and her family enjoyed on her blog Zesty South Indian kitchen. She loves to gives an Indian touch to several of the world cuisine, and has weakness for freshly baked bread. She is also a mom to two wonderful young kids who gives a up or down vote to the food she creates.