A spicy and sour kimchi stew to really wake up your palate. Add extra shredded cabbage, bean sprouts, leeks, spinach, finely cut mushrooms, diced tomato, thick fatty pork pieces or even tuna to make it more wholesome.
By Elizabeth Ellory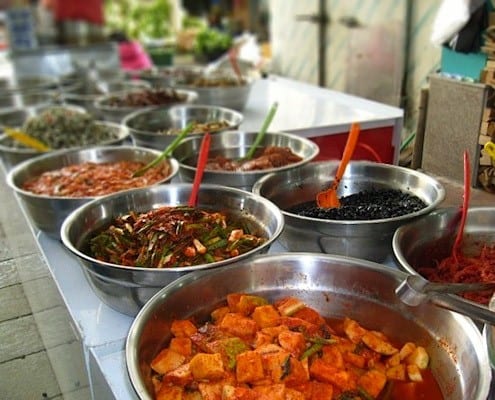 Although Kimchi can be almost instantly rejected  by the uneducated westerner who is put off by the pungent spicy sour smell, it is a natural probiotic and a staple food in Korean cuisine. Koreans would not consider a meal to be complete without at least one variation of this spicy cabbage side dish, and there are so many varieties of the stuff that it would be impossible to say you had tried every kind. Radish, beans, spring onion or the standard crunchy napa cabbage all make fantastic accompaniments to Korean BBQ, rice dishes and in this article's case, soup.
Kimchi making is a long process and generally families have both fresh and 'old' kimchi in their fridge. Old kimchi can be more than a year old, and during the winter, kimchi is made in huge vats on the side of the street and out the back of resturants after which it is transferred to large outside storage pots with heavy duty matching lids, and left to literally rot over the coming year. It is then rescued bit by bit to cook something wonderful or accompany something equally delicious.
Most modern Korean fridges have a kimchi container built into the design and when I first arrived, the only thing in the apartment fridge was a plastic container of the 'old' stuff. I didn't understand at that point what value there was in that box. I believed that the previous occupant must have neglected to throw this evil smelling foul in the bin. I committed a sin that day and threw the whole thing out, container and all. How I cringe now! I really can't get enough of it and the spicy refreshing cabbage makes me all warm inside. I am still not to keen on the raw stuff though.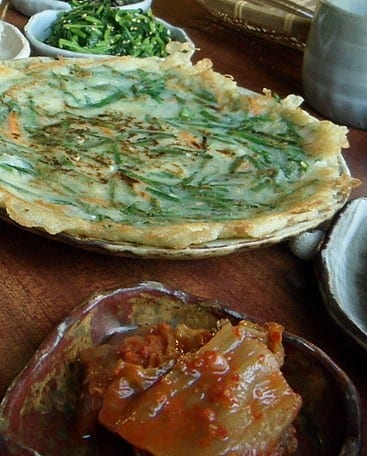 Looking back through my photos, Kimchi is an omnipresent force, at birthdays, after work occasions, day trips, even on boat trips.  This man was very friendly and in true Korean style he wanted to share his bounty with us foreigners. Too bad I was not prepared for the eye watering soju and a raw sour and spicy kimchi chaser!
See Also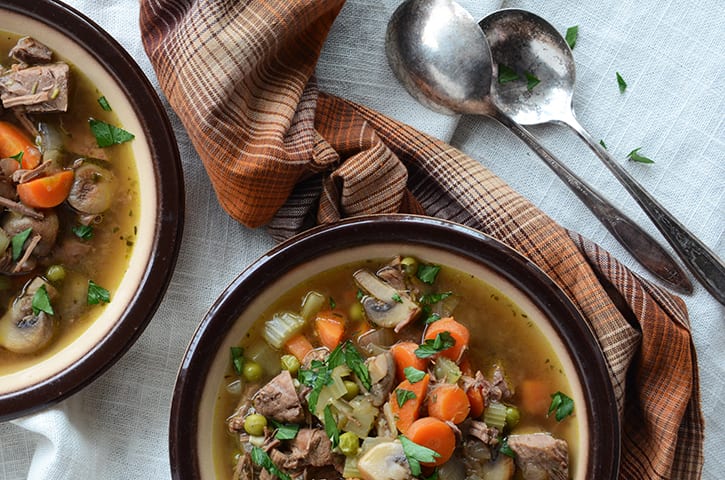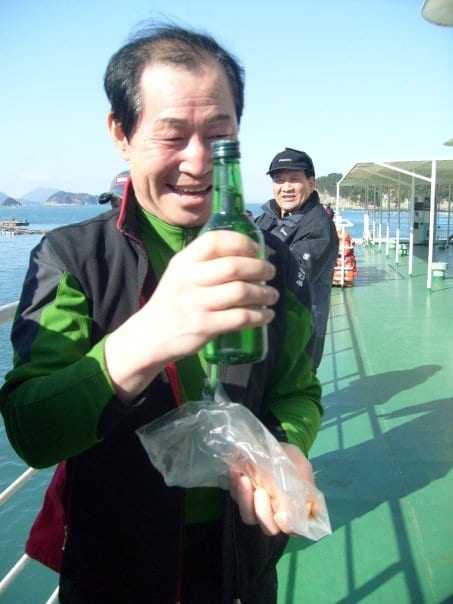 Making your own kimchi is now unnecessary and supermarkets sell the stuff in value pack bags. I am sure it is readily available in most city Asian marts. The ingredients mixed in during the fermentation process include garlic, tiny shrimp, Korean hot pepper flakes and fish sauce. Needless to say then it makes a perfect spicy stock for the famous Korean soup or stew named Jjigae in Korean.
Print
Kimchi Jjigae
A spicy and sour kimchi soup to really wake up your palate. Add extra shredded cabbage, bean sprouts, leeks, spinach, finely cut mushrooms, diced tomato, thick fatty pork pieces or even tuna to make this soup more wholesome. It is incredibly versatile and the fermented flavour of the broth is strong enough to blend many combinations into a tasty thick and warming soup. Traditionally this soup is served in a heavy pot which is used to cook the ingredients directly on the heat. This can add an element of excitement as the bubbling soup is served to your guests, but watch out because this is seriously hot stuff! You might need to blow on your spoon! These days, many fast paced budget restaurants in Korea add a generous squeeze of corn syrup, but it is so much healthier and better without!
Author:

Elizabeth Ellory

Prep Time:

5 mins

Cook Time:

15 mins

Total Time:

20 minutes

Yield:

2

-4

1

x
one

onion
olive or canola oil to fry

2

fist full portions of Korean cabbage kimchi cut up into small pieces with scissors

2

–

3

fist full portions of shredded leeks or other vegetable

1

firm diced tomato

1

can of drained tuna or a couple of portions of firm tofu cut into

2

cm cubes.
water
salt and pepper for seasoning.
Instructions
Half an onion and slice it finely. Fry it in a deep frying pan or heavy soup pot.
Add the kimchi and cook with the onions on a high heat for 2-3 mins. It may begin to brown and dry out but all the flavours are still there.
Add the leeks, tomato and the tuna. (This is where you wouldadd any other variations in vegetables or protein) Stir fry these ingredients for a couple of minutes
Cover the lot with cold water,and bring to the boil for 5-10 mins until some of the liquid has evaporated and the soup looks thick and brothy. If there is a lot of liquid, simply cook down a little longer.
Serve very hot with or without rice.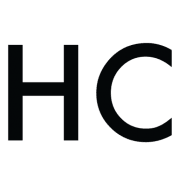 Lizzie Ellory-Hoare
Lizzie Ellory-Hoare is a passionate food blogger currently based in Harrogate, UK. An English baker from a young age, Elizabeth finds much enjoyment in tasting, reading about and cooking interesting and delicious food. Lizzie returned to England following working in South Korea where she began to share her foodie finds as she explored new cultures. She worked extensively in the kitchens at a well known Cafe Tearooms in Nth. Yorkshire and now trains young professionals in the catering and hospitality industry. You can follow her on her blog Lizzie's Tasty Journey.