Red kidney beans cooked in a rich spicy Indian gravy with an inherent touch of garlic.
By Suchitra Vaidyaram
I have prepared the red kidney beans so many times but this one had to be different. With a good amount of garlic pumped in, the gravy was sumptuous and went well with the Sunday lunch. Inspiration? from a local restaurant nearby. The usual red kidney beans was served with a garlic kick and if that wasn't enough, they had added whole garlic cloves which just melted with the kidney beans and tasted heavenly! Since then my mind was buzzing to recreate the dish at home. What a way to enjoy the Sunday lunch with kidney beans cooked in a rich garlic gravy…Also called Rajma, this is a popular north Indian dish that can be prepared within a short span of time and goes well with rice/rotis. The recipe can be tweaked in a number of ways to suit your palette.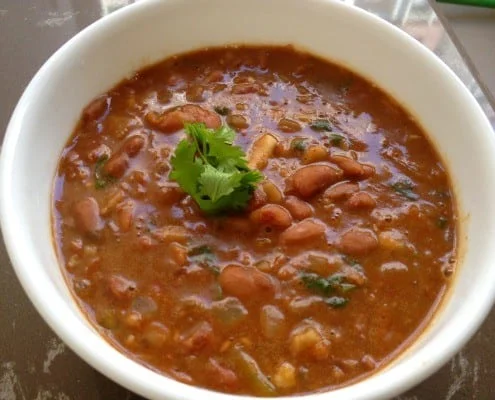 Print
Kidney beans in a rich garlic sauce
Red kidney beans cooked in a rich spicy Indian gravy with an inherent touch of garlic.
Author:

Suchitra Vaidyaram
Red Kidney beans- 1 cup (soaked overnight in water)
Onions (finely chopped)- 2
Tomatoes (pureed)- 3 (medium tomatoes)
Garlic cloves- 8-9 (crush and chop -4, retain the rest)
Grated ginger (1/2 tsp)
Red chilli powder- 1 1/2 tsp
Coriander powder- 3/4 tbsp
Garam Masala powder- 1 tsp
Ghee (clairified butter)- for cooking (roughly 2 tbsp)
Salt according to taste.
Chopped coriander leaves (for garnishing)
Cumin seeds – 3/4 tsp
Kasoori Methi -dry leaves crushed (Fenugreek leaves-dried) (3/4 tsp)
Instructions
Pressure cook kidney beans (with 4 cups of water) till they are soft and melt in your mouth (retain the water you use for cooking the beans).
In a pan, add ghee and as it melts pop in the cumin seeds.
As the seeds begin to sputter, add bay leaves and onions.
Fry the onions till they become golden brown.
Add crushed garlic and ginger and saute them for a couple of minutes.
Add pureed tomatoes and continue to cook on a medium flame.
Add coriander powder, garam masala and red chilli powder and cook till the oil leaves the masala.
Add the remaining garlic cloves- do not chop or crush them.
Add the cooked kidney beans to this mixture and add the water you retained.
Adjust salt according to taste and allow the beans to cook and blend in with the masala.
Allow the mixture to cook on a low flame for 10-15 minutes.
Add dry kasoori methi (fenugreek leaves) leaves and give it a quick toss.
Add chopped coriander leaves for garnishing and serve hot with rice!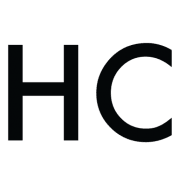 Suchitra Vaidyaram
Suchitra is passionate about cooking flavorful food and loves fusion cooking. She records her recipes on the blog Flavors, which focuses on simple and easy to cook recipes.