Serve these spicy pickled lemons with hot white rice or kanji (rice porridge).
By Nisa Homey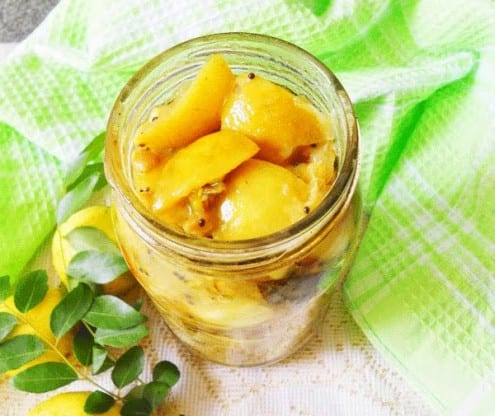 Print
Kerala Style Pickled Lemons
---
Author:

Nisa Homey

Yield:

1 jar
Description
Serve these spicy pickled lemons with hot white rice or kanji (rice porridge).
---
Lemons: 10-12 medium sized.
Bird's eye chilli (Kandari mulaku): A handful, slit.
Garlic: 3 to 4 cloves, (or even more if you like garlic)
Ginger: 4, 1 inch pieces
Curry leaves: 2 to 3 sprigs.
Vinegar: 3/4 cup.
Gingelly oil: 1 tbsp.
Turmeric Powder: 1/2 tsp
Sugar: 1 tsp
Salt: 2 to 3 tsp or as needed
---
Instructions
Wash, pat dry and slit the chilli.
Wash, scrub the lemons and pop them into a steamer.
Close, the lid and steam for about 5-7 min and then switch off the fire and open. It is best not to allow the lemons to crack, if the lemons crack open the juices will escape and go waste. Allow it to cool down.
Peel and slit the garlic into half, slice the ginger, and remove the stem from the chillies and slit them half way.
Cut the lemon into quarters or even smaller if you like. Add salt to it and mix well and put aside.
Heat a pan, add in gingelly oil, when it is hot, add in 1 tsp mustard seeds, allow it splutter, then add 3/4 tsp fenugreek seeds and lastly half a tsp of asafoitida or hing.
Add the garlic, ginger, chilli, turmeric powder, and curry leaves. Lightly saute it.
Do not allow the garlic to change color. Switch off the fire.
Put this into the lemon and mix well.
Then in the the same kadai or pan heat 3/4 cup of vinegar and add 1 tsp sugar. Once it starts to boil and sugar has melted allow it cool down and then mix with lemon.
When it comes to room temperature. Bottle in a sun dried glass bottle.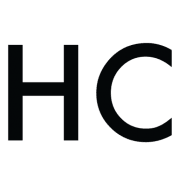 Nisa Homey
Nisa Homey is a lawyer by profession, now a full time stay-at-home mom. Cooking is Nisa's passion but blogging about food just happened. Nisa loves cooking for her family and kids, and her focus is to let everyone know just how easy cooking can actually be.