Kafta Mishwiyyeh – Lebanese Meatballs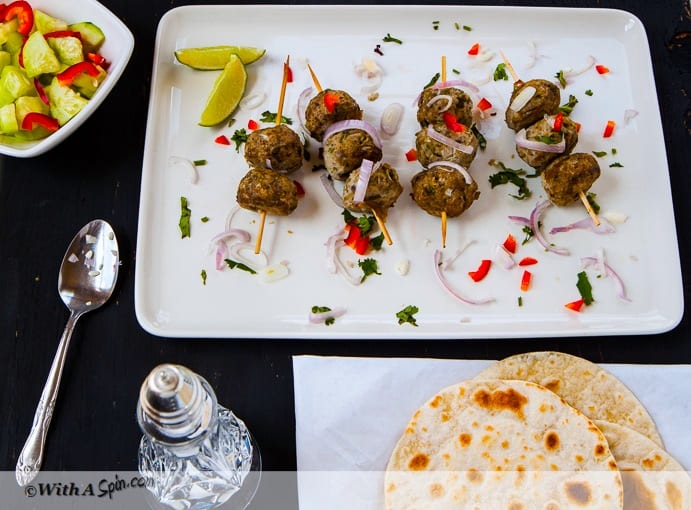 You can make these Lebanese meatballs in bulk and freeze batches of them. They're delicious served over a simple salad or as a sandwich in a pita.
By Lail Hossain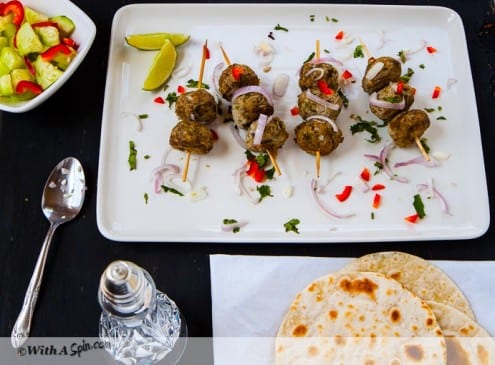 Kafta Mishwiyyeh - Lebanese Meatballs
You can make these Lebanese meatballs in bulk and freeze batches of them. They're delicious served over a simple salad or as a sandwich in a pita.
Ingredients
1 lb ground beef
1.2 lb ground lamb
1 egg
1 cup onions, finely minced and liquid discarded
1 cup parsley, finely chopped
½ teaspoon garlic paste
⅓ teaspoon nutmeg powder
⅓ teaspoon allspice powder
⅓ teaspoon fenugreek powder
⅓ teaspoon cloves powder
⅓ teaspoon cinnamon powder
⅓ teaspoon ground black pepper
Salt according to taste
Dash of cayenne pepper (optional)
Instructions
Mix all ingredients and shape as patties or as balls to put on skewers.
Grease grill with oil and place the Kafta gently on the grill on medium heat for about 5-6 minutes.
Gently turn the kafta over and cook evenly on all sides.
Notes:
Make sure the kafta does not stick to the grill.
Substitute ground turkey or additional ground beef if ground lamb is not available.
An alternative way of preparing Kafta is in the oven: Bake 20 minutes on 350 degree Fahrenheit, turning once. Then broil for about 5 minutes, turning once.
Instead of using powdered spices, you may combine all the whole spices and crush in a coffee grinder (my preferred way).
Lail Hossain
Lail Hossain finds cooking to be an explosion of creativity. She is enthusiastic about modifying a laborious step of an old recipe, and experimenting with different ethnic recipes by adding her own spin to it yet keeping the recipes simple, healthy, and delicious. Originally from Bangladesh, Lail shares her journey of food, creativity and family in her blog "With A Spin". She is also very passionate about highlighting Bangladeshi cooking to the international culinary space.