Jody Eddy traveled throughout Iceland with Chef Gunnar Karl Gíslason to get the stories and recipes of Iceland's changing culinary tradition.
By Sarah Platanitis
Photos by Sandeep Patwal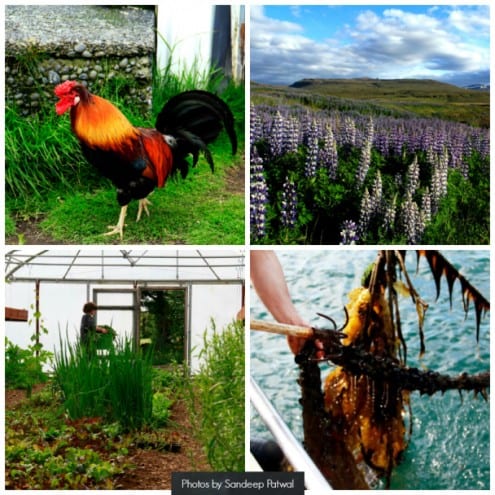 Culinary adventurer Jody Eddy first traveled to Iceland five years ago when she was executive editor at Art Culinaire Magazine. It was also right after the country's economic collapse, one of the biggest bankruptcies in the history of the financial world.
"I started reading more and more about the plight of the restaurants because overnight they went from having robust staffs of thirty people to two. It was unbelievable what these chefs were enduring and I wanted to go over there and explore what they were going through," she said.
Eddy arrived in Reykjavík to find the situation less than dismal. The country that had once annually spent over $1 million dollars just for ketchup and had been able to import everything (not just foie gras, prosciutto and olive oil), now could not afford any of it and did not know what to do.
"The Nordic food movement had been started a few years before by Claus Meyer and René Redzepi but Icelanders weren't embracing it. They really weren't exploring their own native traditions and ingredients," said Eddy.
Icelandic chef Gunnar Karl Gíslason thought differently. He had introduced the principles of New Nordic cooking from the classic continental kitchen of VOX and continued that mission when he opened DILL.
"I felt like it was the right time and spot for the restaurant," said Gíslason. "I might have been the only one but I had a feeling it would go okay. At the end of the day, hard times make you work harder because it has not been easy."
DILL opened at the exact moment of the collapse. Investors pulled out overnight, leaving Gíslason and partner/sommelier Ollie Olafsson to do it all on their own.
"Gunnar always said when he started they ran that restaurant until his credit cards burned red. He forced ahead and started doing the cooking he wanted to do, using traditional producers and products. Since then, everyone has started doing it but he certainly was the pioneer," said Eddy.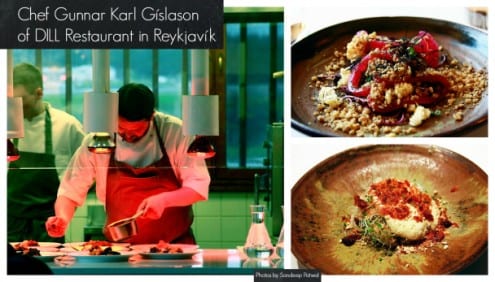 Eddy met Gíslason two years ago when she profiled him for a book that she co-authored with Christine Carroll called Come In, We're Closed: An Invitation to Staff Meals at the World's Best Restaurants. Sad that their collaboration would soon end, she suggested that they work on a project together.
Dill: The Nordic Cuisine of Iceland, will be published in fall 2014 by Ten Speed Press. It will feature stories from the amazing adventures that the two friends have had in almost every corner of Iceland to profile its traditional food producers.
"I think our long drives around the west part of Iceland were something," said Gíslason. "One of my favorite times was going to Flateyri, where my grandmother comes from, and enjoying traditionally dried catfish with generous amount of butter. Maybe, it´s true what they say 'the west is the best'. We had exciting times and fun everywhere we went. I'm thankful for that."
The pair traveled to the Arctic Circle to interview a seaweed collector, a barley farmer who single-handedly reintroduced the flavorful grain back to his country, a fisherman making old-style bacalao, and a nursing student named Johanna Thorvaldsdottir who saved Iceland's goats.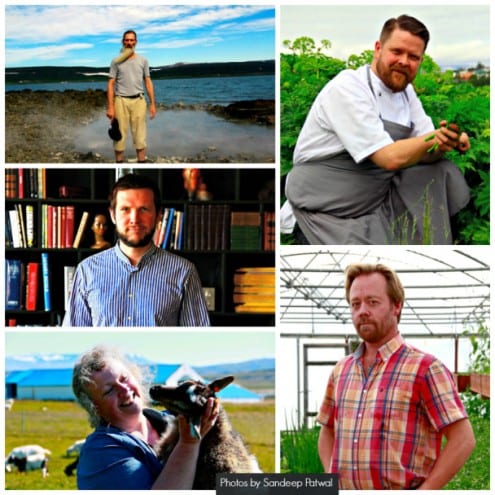 "Icelandic animals are original to the Viking landing in the ninth century and are some of the oldest breeds of animals in the world," said Eddy. "When the goat population dipped to under 80 animals, Johanna realized that she had to do something or they would go extinct. She left Reykjavík to start a goat farm and the goat population is now up to about 1000 animals."
Thorvaldsdottir, Eddy shared, is so determined to bring back the tradition of using goat cheese and milk that she takes artisan workshops in Europe and other parts of the world to learn her country's lost skills.
Also included in the new book will be Gíslason's contemporary and approachable dishes that include ingredients like smoked arctic char, lamb and a wealth of root vegetables grown in the country's eco-friendly greenhouses powered by geothermal electricity and water.
See Also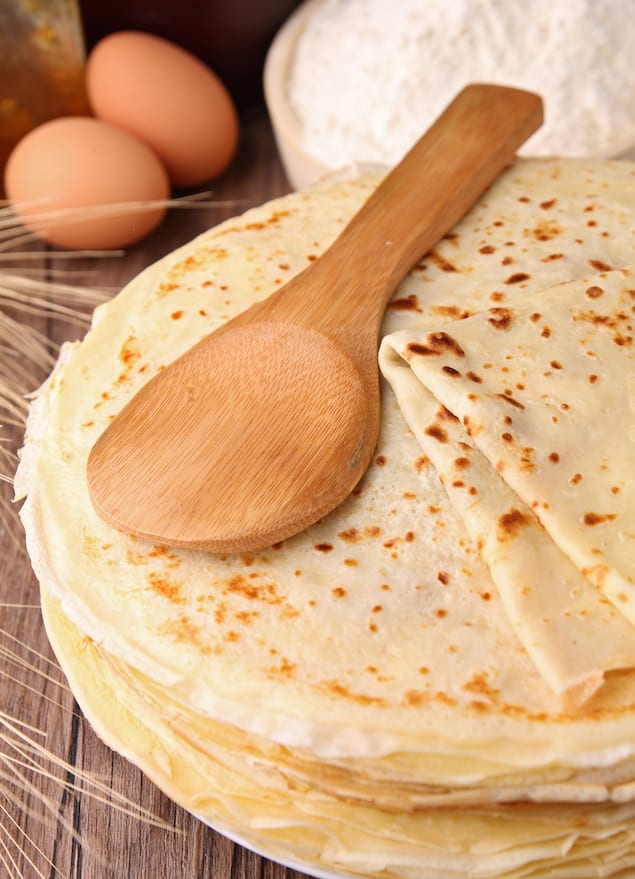 "Gunnar did a cooking demonstration for our last culinary tour. He made this rutabaga dish for the group and it was just the star of the show in that recipe. The way he prepares it, it's just so delicious and flavorful. It really changes your whole perception of a humble root vegetable," said Eddy.
Gíslason encouraged the tour's eaters that day with surprising dishes like sorrel granite and an umami-packed ice cream made with herring. Notorious Icelandic foods, like fermented shark and pickled lamb unmentionables, were nowhere to be seen.
"Fermented shark is offensive to almost everyone, including Icelanders! It's not as if Gunnar is going out and eating fermented shark," joked Eddy. "It's a pretty funky thing but these are old, ancient traditions that were used for survival. You can still try it in February at a festival called Thorrablot."
Eddy's food-centric tours aim to show the county's new culinary landscape.
"The reason that I started doing the tours is because I wanted these producers that I respect so much to continue doing what they are doing. Icelanders are really taking pride in who they are, what their resources are all about and what they are producing in the world. It's a very gratifying and satisfying thing," said Eddy.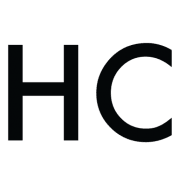 Sarah Platanitis
Sarah grew up a "restaurant kid" and spent most of her childhood pretending to be Julia Child. Her blog (sarahinthekitchen.com) is a place for kitchen musings and her food writing, photography and illustrations.