It was a rainy Saturday and the chickens and I were ravenous and too lazy to cook. We headed to Jimmy'z Kitchen, for a healthy, hearty meal that satisfies.
By Brenda Benoit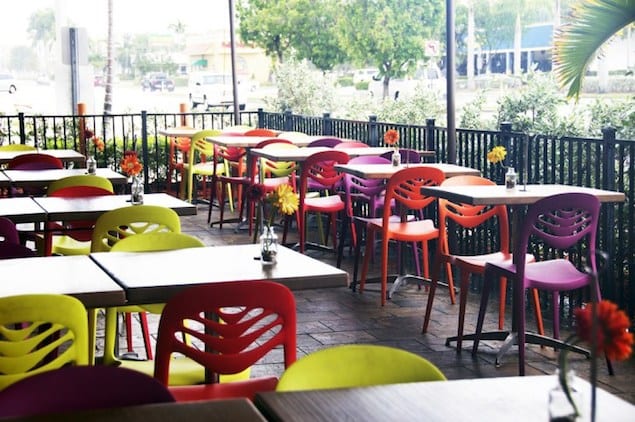 The inside was casual, really casual. The outside seating, colorful and cozy but it was impossible to sit there that day, as the humidity was unbearable. We sat inside.
I ordered the Jerked Chicken Breast Salad whick consisted of?Jamaican jerked grilled chicken breast, fresh mango, avocado, tomatoes, toasted almonds, and sherry vinaigrette. This was perhaps the best salad I ever had in my life! The chicken itself was on the hot side so pairing a slice of the chicken with avocado and mango was perfect. I initially thought that the addition of almonds would not be to my liking but they were fantastic, adding a special crunch and flavor to the whole ensemble of ingredients.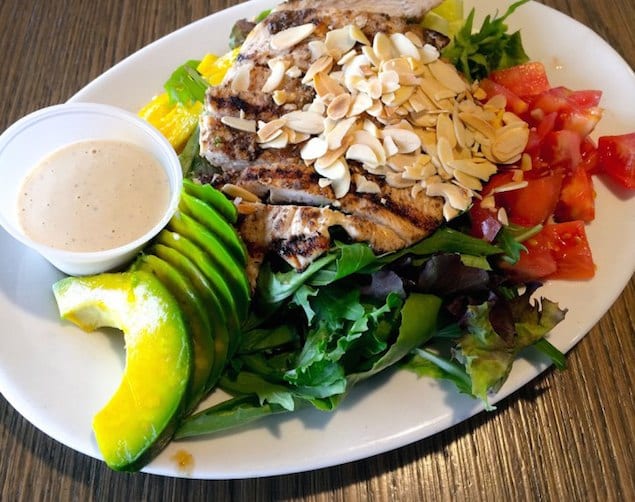 The Grilled Churrasco and Chimichurri was another dish worth praising -?a grilled skirt steak with chimichurri sauce (a green sauce used for grilled meat, originally from Argentina. It is based on finely-chopped parsley, minced garlic, olive oil, oregano, and white or red wine vinegar) was served with black beans, white rice, and plantains. The steak was perfectly done as ordered (medium rare) and the black beans were simply lovely – creamy and velvety, a perfect accompaniment to the rice and plantains.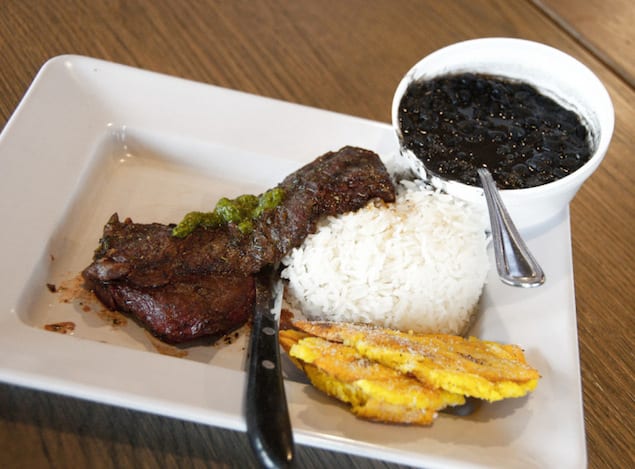 The Hamburger quickly disappeared off my little chicken's plate; her eyes were popping out of their sockets while she ate this delicious sandwich.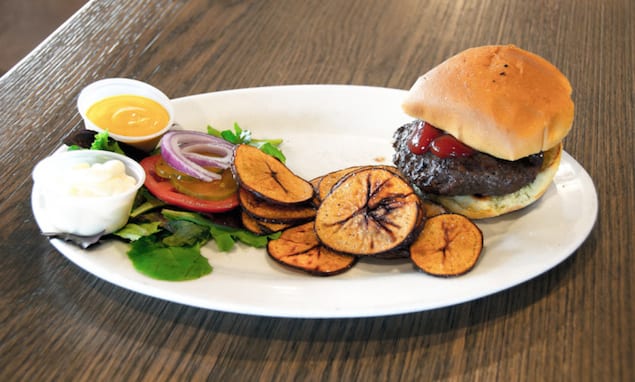 Jimmy'z Kitchen is famous for their mofongo. Mofongo is an Afro-Puerto Rican dish that has clear roots in the west African Fufu. Here is it whimsically combined with chicken, shrimp, pork, churrasco, fresh fish or mixed seafood. We had the chicken mofongo and it was incredibly good.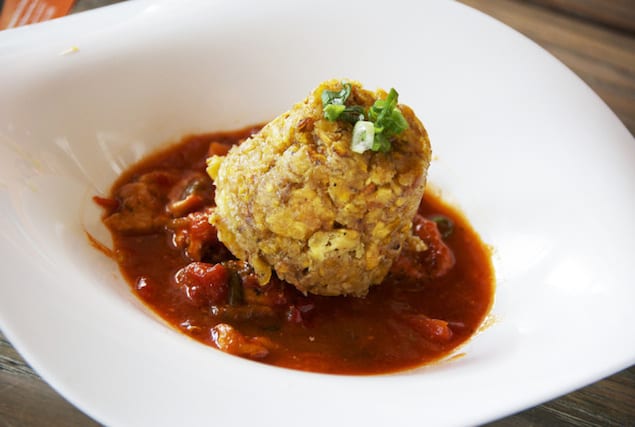 A wide selection of wines, craft beers and homemade desserts were also available at this fast-food-cum-fine-dining establishment. This type of eatery is also referred to as a chef- inspired casual restaurant. The service was indeed fast and the quality and selection of menu items was impressive.
Chef Jimmy Carey is the genius behind Jimmy'z Kitchen, his concept of serving Latin and American inspired dishes using an eclectic array of ingredients being the secret to his success and a gift to our bellies. Their motto "Healthy, Hearty Food That Will Make You Smile" fits them like a glove.
Jimmy'z Kitchen
9050 S Dixie Hwy
Miami, FL 33156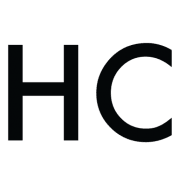 Brenda Benoit
Brenda Benoit was born in the city of St. George's in Grenada and grew up in Caracas, Venezuela. She has been living in Miami for over 20 years, loves to cook, eat and to try new restaurants & cuisines - always with her camera as a companion. She's a dedicated cookbook collector and is in the process of writing one of her own.