Vancouver based Wilson Mak serves up a great Japanese influenced tapa that is sure to be a smash hit as an hors d'oeuvre or an appetizer.
Text And Photo By Wilson Mak

Japanese tapas are pretty popular in Vancouver. Here I will teach you how to make a simple Japanese tapas that not only looks good in presentation but also has a unique flavor in which the slight touch of curry brings this dish to live.
Ingredients
(serves 2)
150 g ( 0.33 lbs ) Shredded beef
¼ White Onion
1 tsp Vegetable oil
1 tsp Curry powder
¼ tsp Salt
½ tsp Soy sauce
½ Tbsp Mirin ( Japanese sweet cooking wine )
1Tbsp Sake ( Japanese cooking wine )
Method
1. Toast two slices of bread
2. Cut the onion into julienne strips and soak them in water for two minutes
3. Heat up the pan, pour in the vegetable oil and stir fry the beef.
4. When the beef color changes, add in the curry powder, salt, soy sauce, mirin and sake quickly
5. Using a round-shaped cookie cutter, cut the toast into several small circular shape
6. Arrange the beef on top of the circular toast and top it with the onion.
7. Garnish the dish with some curry powder on top.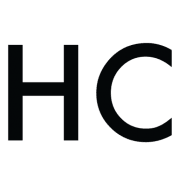 Wilson Mak
Wilson Mak is a Vancouver based food blogger, home cook and food photographer. His passion for food began at a young age and it was when he got his first digital camera that he started to document his foodie journey, sharing his experience with others through his blog La Petite Vancouver.