With a Japanese chef at the helm, Rome's Bistrot 64 is a Michelin-starred restaurant with affordable prices and a fun mix of cuisines.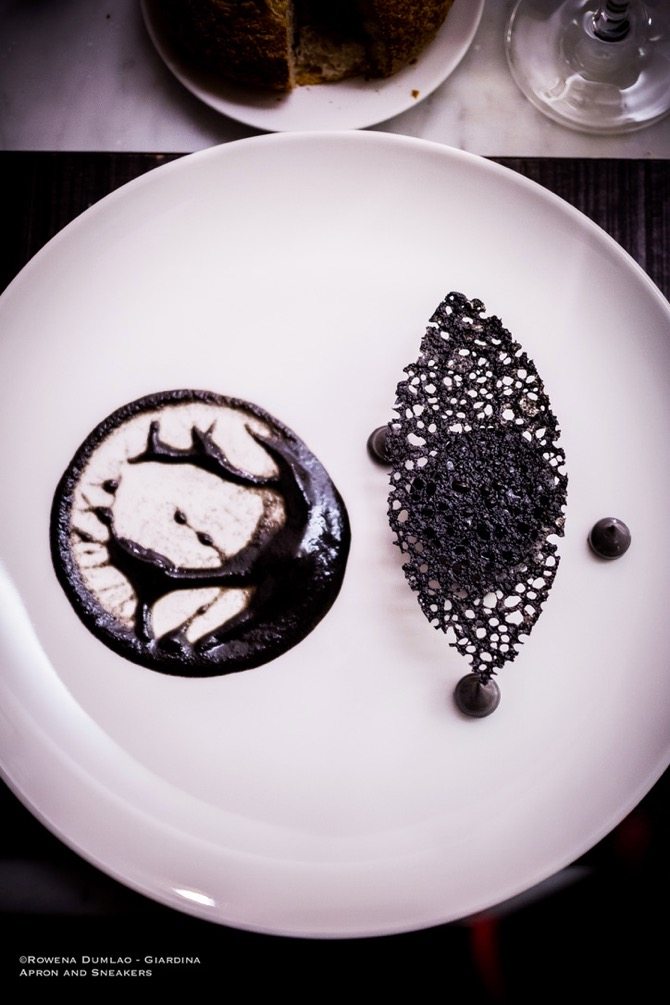 In Rome, there is a star that glistens a tad shinier that the rest because that star brings out what the others can't take out of the Italian cooking. From the heart of Land of the Rising Sun, love, as simple and precise as I can put it, takes forth an incredible rendition of the Italian cuisine. Let me present to you Bistrot 64 in the hands of Chef Kotaro Noda, one Michelin star, Japanese transplanted to Italy and one big love for the Italian cuisine.
Kotaro Noda is quite known in the Italian and international gastronomic scene. It's not just because of his Michelin star but also because he combines respect for the tradition of the Italian cuisine with the method of Japanese cuisine. Speaking with him, the first thing that he imparted is his appreciation of the Italian cuisine, how he wills his kitchen to stay focused on it. In fact, the Amatriciana, Carbonara and Cacio e Pepe pasta dishes that he makes are all based on the traditional Italian recipes like how they used to be, unchanged and enjoyed throughout the centuries.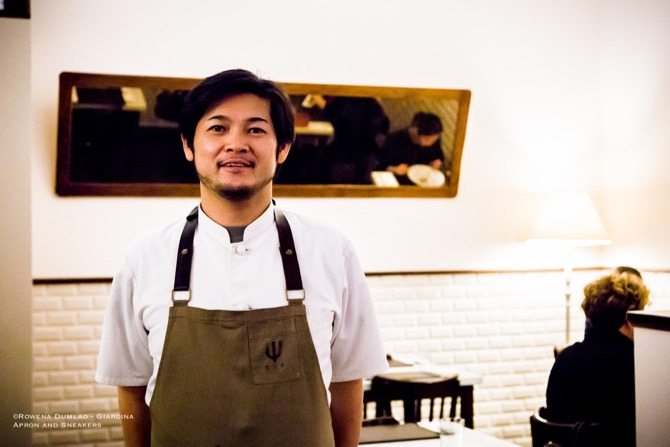 Everything started in the Japanese island of Kobe where Kotaro was born, educated in the university and kick-started his professional culinary career with Gualtiero Marchesi and his then sous chef Enrico Crippa. Through Enrico, Kotaro learned the fundamentals of being a chef, the kitchen philosophy of Gualtiero Marchesi, and the professionalism required in the job. He had a collection of experiences in the kitchens of important restaurants in Italy and abroad like the Magnolia Restaurant of Grand Hotel Via Veneto in Rome, Noma and Geranium, both in Copenhagen, Enoteca Pinchiorri in Florence and finally, at Enoteca La Torre in Viterbo where Kotaro received his first Michelin star. After the loop of experiences in diverse kitchens, he moved to Bistrot 64 where he also received a Michelin star in November 2016.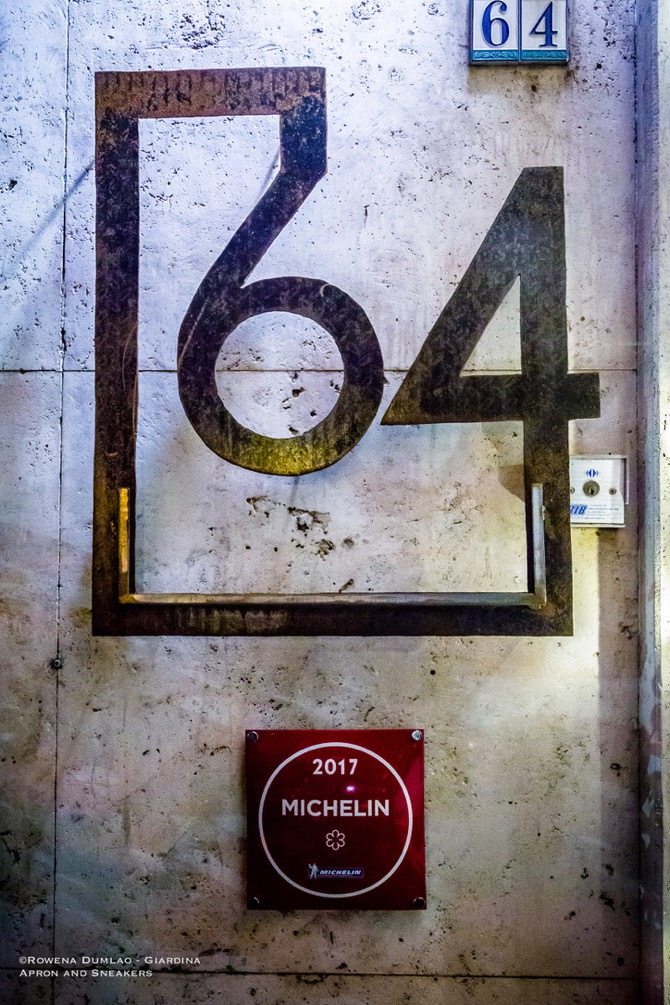 The restaurant is quite minimal and modern for its choice of ambience. Dark wood, marble, and white walls with some solitary framed mirrors are suggestive of a French-inspired bistrot. No frills is an assurance to the diners that the place is not the protagonist of the experience but the food created by the chef and the professional service provided by proprietor Emanuele Cozzo and his dining staff.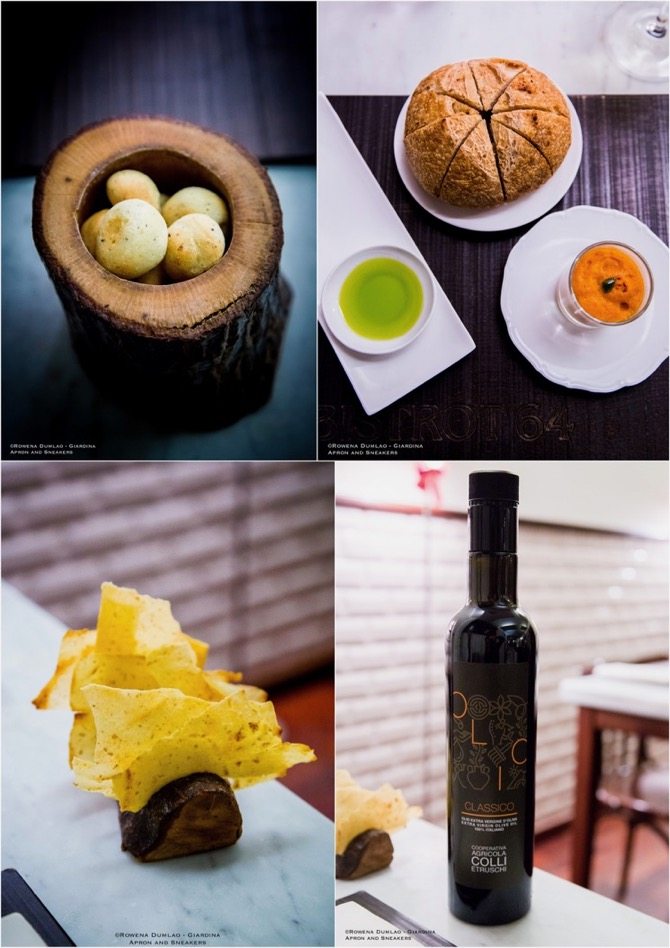 Bistrot 64 can be the only Michelin-starred restaurant in Rome that has prices that can still leave some change in your pockets. The prices are approachable because they choose to do so, but the quality is definitely left untouched. Kotaro uses Italian ingredients of optimum quality and a scintilla of something Japanese.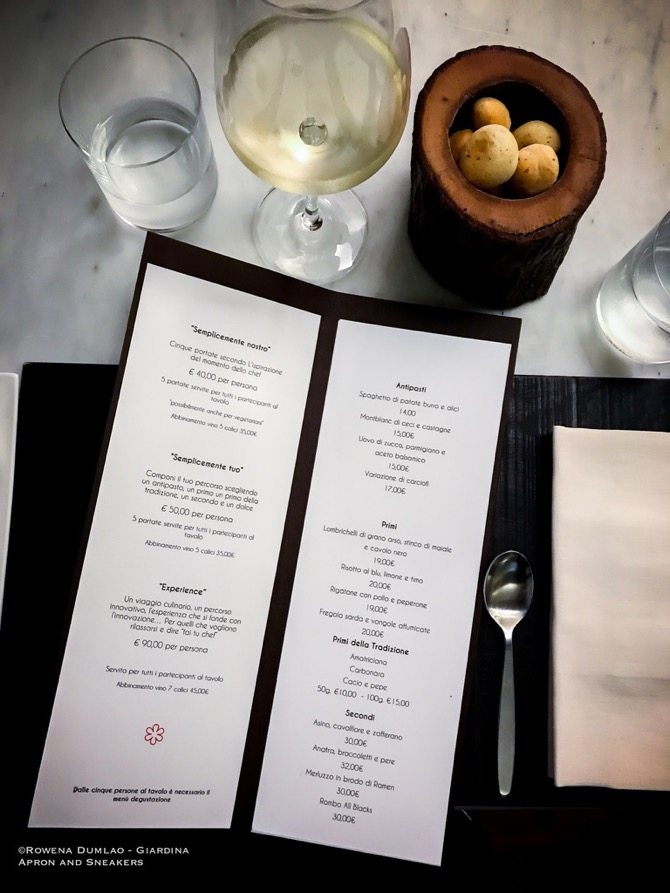 THE TASTING MENUS HAVE 3 VARIATIONS:
Semplicemente Nostro (€40): 5 dishes based on the inspiration of the chef at the moment (with possibility for a vegetarian menu), optional wine pairing for each plate (€35).
Semplicemente Tuo (€50): 5 dishes with your choice of antipasto, original pasta dish of the chef, traditional pasta dish, main course and dessert, optional wine pairing for each plate (€35).
Experience (€90): an innovative culinary trip of 7 dishes bases on the inspiration of the chef at the moment, optional wine pairing for each plate (€45).
The menu has a good selection of entries for all courses aside from the proposed tasting menus.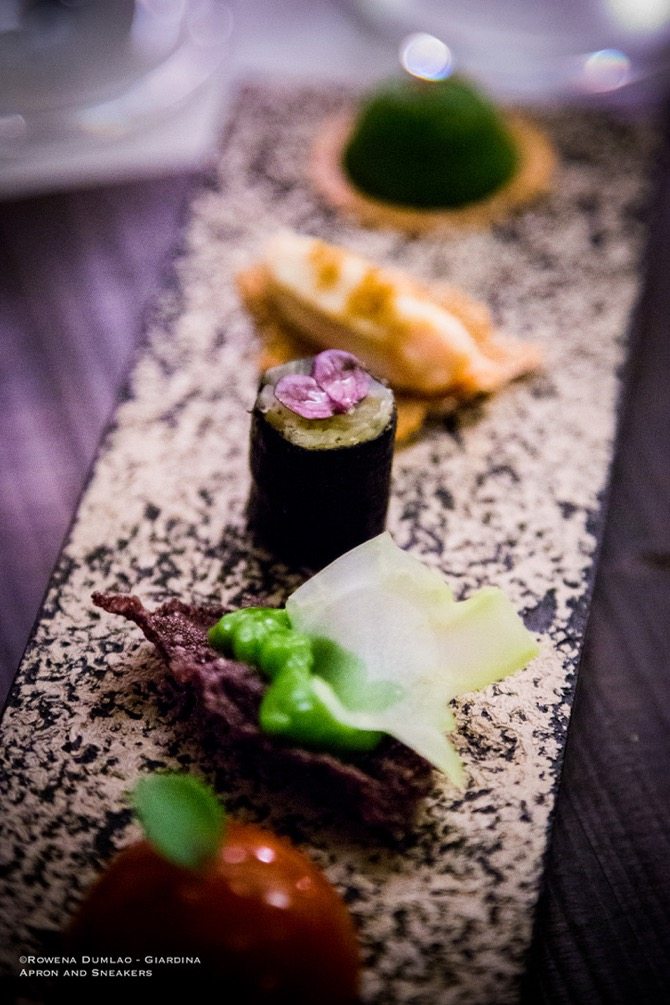 The best way to familiarize yourself with the chef's kitchen is through the tasting menus. For my dinner, I let Kotaro deal the cards with his stellar creativity in his reign. For starters, a small glass of intense Pappa al Pomodoro (thick Tuscan soup of fresh tomatoes, bread, basil and other fresh ingredients) was served along with a variety of freshly baked bread including pane carasau (traditional flatbread of Sardinia) and his choice of extra virgin olive oil from Colli Etruschi with its intense fruity green and herbaceous aroma.
THE SEMPLICEMENTE NOSTRO 5-COURSE TASTING MENU:
Snack: a plate of 5 mini finger food with resemblance to sushi. Casette with hazelnuts and peppers, chicory flan and phyllo dough, pseudo maki of fermented cabbage, amaranth waffle with tzaziki carrot and mandarin sauce, black rice waffle and broccoli cream.
Spaghetto di patate, burro e acciughe: Pseudo spaghetti dish made solely with 3 ingredients which are shoestring potatoes, butter and anchovies. This dish was a recent winner in Etihad's Taste the World culinary competition held in Abu Dhabi. Unforgettable!
Risotto al blu, limone e timo: Risotto with fermented purple cabbage with blue cheese, lemon and thyme
Rombo all black: turbot with champignon mushrooms, mayonnaise with vegetable carbon, and squid ink
Pre-dessert of red apple sorbet
Violet: Purple potatoes, blackberries, mascarpone, blueberry, grapes
Small pastries: Spinach macaron with star anise caramel, and sesame and moscovado sugar breadstick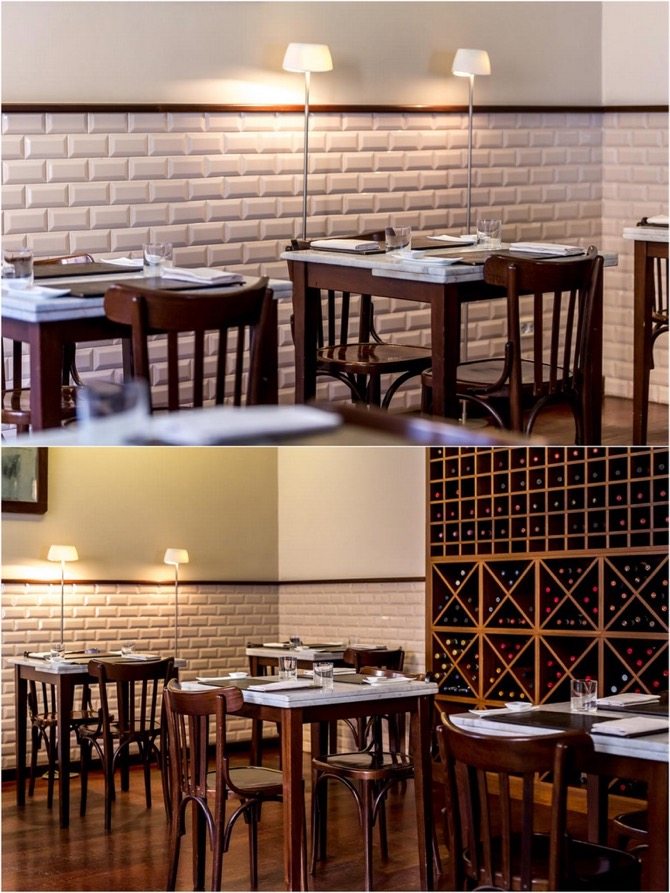 BISTROT 64
Via Guglielmo Calderini, 64
00196 Rome, Italy
Tel: +39 063235531
Email: info@bistrot64.it
OPENING HOURS:
Open from Mondays to Saturdays from 18:00 to 22:30
Closed on Sundays
Rowena Dumlao Giardina
Rowena Dumlao - Giardina is the author and photographer of Apron and Sneakers and The Chosen Table. Besides her blog, she's also a recipe developer and a travel writer for other food and travel sites.