The lovelies over at Snooth came up with a great mini guide to delicious Italian white wines you need to try.
By Snooth
Are you drinking enough Italian whites?
Probably not. In fact, you've probably never even heard of some of these wines. I found a wine new to me as well, and I loved it.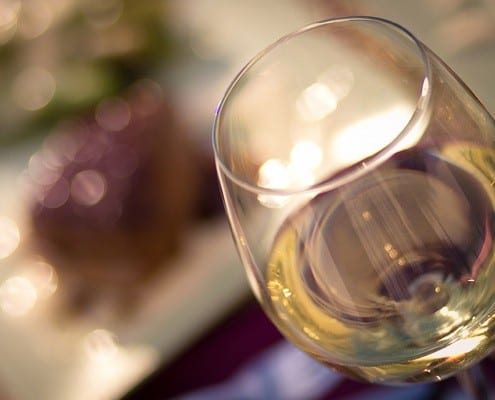 That is why we do this crazy thing we do, pursuing wines and tasting them by the caseload in hopes of tracking down something great, or something that's a great value, or something that's the elusive combination of both.
That combination is an interesting construct when assessing this group of wines. If I was going to go out and actually buy one of these wines, it probably wouldn't be the cheapest, nor would it be the wine with the highest score. For me today, that appears to be the 2009 Monte Faliese Fiano di Avellino.
Photo courtesy nodomain.cc via Flickr/CC
Fiano
Fiano is most commonly found in the Campania region of Italy, though it does manage to creep across the borders here and there. The undisputed king of Fiano comes from the vineyards that surround the village of Avellino.
Fiano di Avellino can be a slightly rich wine, but it is generally not particularly fruity, engaging the drinker with nutty and mineral flavors that build on a base of sour apple fruits. It's a tense style of white wine that cleanses the palate and really works as a fine contrast to sweet, fleshed fish and soft, fresh cheeses.
Recently tasted:
2009 Monte Faliese Fiano di Avellino 13% 88pts

2009 Mastroberardino Fiano di Avellino 12.5% 86pts
Verdeca
Finding crisp white wines can be a challenge when you venture to places as warm and toasty as Puglia, the heel of Italy. Relying on varieties that have had centuries to adapt to these sorts of surroundings can give you an advantage.
Verdeca is one such variety, emerging from obscurity with some really compelling examples. Traditionally used in the production of Vermouth which benefited from the bright acidity, Verdeca retains even in warm climates. When cropped for volume, Verdeca can turn in some insipid performances. When yields are reduced, the grape is capable of greatness, producing aromatic wines that are packed with ripe citrus flavors and accented with lovely herbal notes. These are high acid, flavorful wines that might be the perfect compliment to a nice frutti de mare or ceviche!
Recently tasted:
2010 Li Veli Askos Verdeca 13% 91pts
2009 Leone de Castris Messapia Verdeca 12.5% 83pts
Vermentino
You might be more familiar with Vermentino from Sardinia where the grape produces a light, citrussy partner for summer seafood dishes, but Vermentino has long found a home along the coast of Tuscany as well.
Here in the warmer climate, the wines tend to have moderate richness that supports the classic citrussy character of the grape and brings out a nice herbal shading that adds attractive complexity. In better examples, there can be a pronounced mineral component as well, often recalling limestone or seashells. It's a flexible wine at the table, perfect for simple seafood preparations, but I love it with an herb and lemon roasted chicken dish!
Recently tasted:
2009 Cecchi Litorale Vermentino 12.5% 89pts
2009 Poggio al Tesoro Solosole Vermentino 13.5% 82pts
Vernaccia
Vernaccia is roughly translated as the "local grape." Vernaccia di San Gimignano, for example, simply refers to the local grape of San Gimignano, though this has become the defacto grape that we think of when thoughts run to Vernaccia.
While some of this is due to the wine, it can't be denied that the most famous Vernaccia happens to come from vineyards surrounding the picturesque and often visited town of San Gimignano in Tuscany.
Vernaccia di San Gimignano is one of the beneficiaries of the American tourist trade through Tuscany, with hoards of returning visitors searching out the light, refreshing white wine from that quaint town. Fortunately, and somewhat unusually, Vernaccia tends to be rather consistent and travels well. It tends to be a rather simple wine, fresh with citrus fruits and nutty accents, perfect for refreshing the palate after a long day of traipsing around Tuscany or washing down a simple antipasto platter.
Recently tasted:
Castello Montauto Vernaccia di San Gimignano 13% 80pts
Trebbiano di Lugana
While Vernaccia might refer to the local grape of X, Verdicchio really seems to be the local grape of everywhere! There are more synonyms for Verdicchio than Smiths in the phone book, though some might only be distant cousins, like Trebbiano di Lugana. Of course if Verdicchio is the Smith of the phone book, that probably makes Trebbiano the Baker! These are two common grape varieties, though in truth the names refer to families of grapes, some more accomplished than others.
Lugana, draped across the base of the Lago di Garda, Trebbiano, or Verdicchio, produces one of its finest wines. Fairly rich and smooth with lovely integrated acidity supporting flavors of melon and orchard fruits, Lugana is a lovely aperitif wine, perfect for casual sipping and a natural compliment to lake fish like trout.
Recently tasted:
2010 Zenato Lugana San Benedetto 13% 86pts
See Also
Greco
It's not a stretch to imagine where this Italian varietal comes from. It's called "Greek," talk about obvious! We are most familiar with Greco when it comes from the region around Tufo and is labeled as Greco di Tufo, but the grape does have a fairly wide reach across southern Italy.
Greco tends to produce a slightly rich white wine graced with a round, soft and slightly plump personality. The flavors of the wine allude to sweet orchard fruits with lovely flourishes of herbs and flowers that become more pronounced with age. It's a bolder white wine and one that is perfect for lighter chicken, pork and veal dishes. While Vitello Tonnato is from Piedmont not Puglia, I find it to be a fine match for Greco.
Recently tasted:
2010 Librandi Ciro Bianco 12.5% 87pts
Montonico
This is a new grape fro me so I can't say that I'm surprised not to find much information about it. Evidently, it is an ancient variety planted sparingly in Calabria. I'm not aware of another producer's efforts but judging by this one example, I have to wonder why.
I'm not sure if this example is typical, there is obviously a little wood ageing with the Librandi Efeso that I tried, but it is hard to deny the appealingly luxurious texture of this wine. Sadly, I don't have more to offer here, but I look forward to fleshing out this description with lots of hard work and research!
Recently tasted:
2007 Librandi Efeso 13.5% 91pts
Want to Learn More?
Brush up on the varieties from the Northwest region of the country in our Guide to Italian Whites – Part One!
For more wine news and reviews, visit Snooth.com.
You may also like:
– The Down and Dirty on Burgundy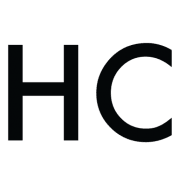 Snooth.com
Snooth, the world's most comprehensive wine site, hosts the largest online wine community and features reviews and local prices for millions of wines.