Enhance the flavors of soft goat cheese and traditional Italian nuts when they are combined for this decadent appetizer.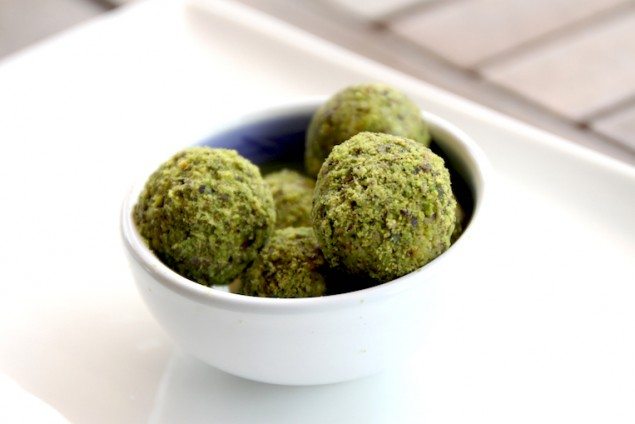 Image by G.Giustolisi
Soft goat cheese is one of the Italian specialty cheeses. A good goat's milk cheese has a strong but not intrusive flavor. One of the classic Italian appetizers calls for it served as small truffles cover with dried fruit grain. Chopped pistachios fits perfectly with this cheese, allowing you to recognize and enhance both flavors.

Italian Goat Cheese Truffles
Soft goat cheese is an Italian specialty, especially when rolled in pistachios. Enhance the flavors of the cheese and the nuts with this decadent appetizer.
Ingredients
200 g (7 oz) Italian caprino soft cheese (soft goat cheese) or other soft cheese
100 g (3½ oz-½ cup) chopped pistachios
Instructions
Take small portions of cheese and formed into balls.
Dip the mini cheese balls over the chopped pistachios.
Store in refrigerator until ready to serve