With protected geographical status, the beautiful and varied pachino tomato is a prize of Sicily with great flavor.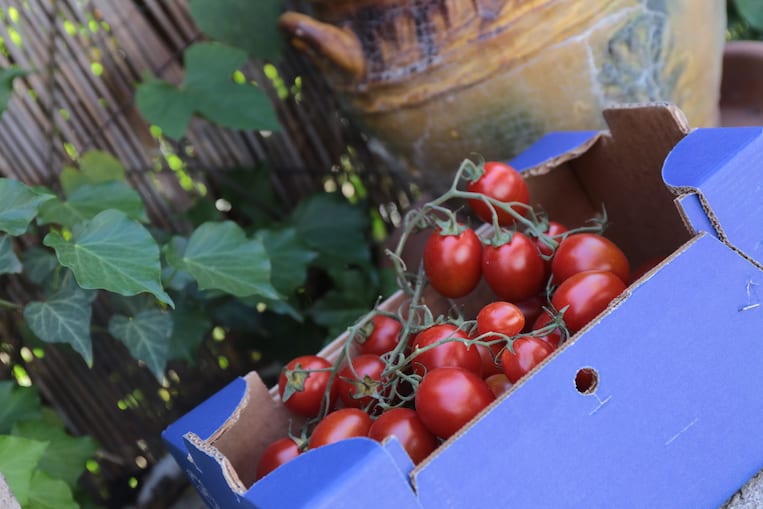 Photo by G. Giustolisi
In Sicily, near Syracuse, there is a small town, Pachino, that is closer to Africa than Italy, known for its high-quality tomatoes, called simply Pachino. They are so special to the area and have a specific Protected Geographical Indication.
The trademark characteristics of these tomatoes and their flavor are caused by the particular climatic conditions in which they are grown (a lot of sunshine even in the winter and salinity in groundwater that used is for irrigation).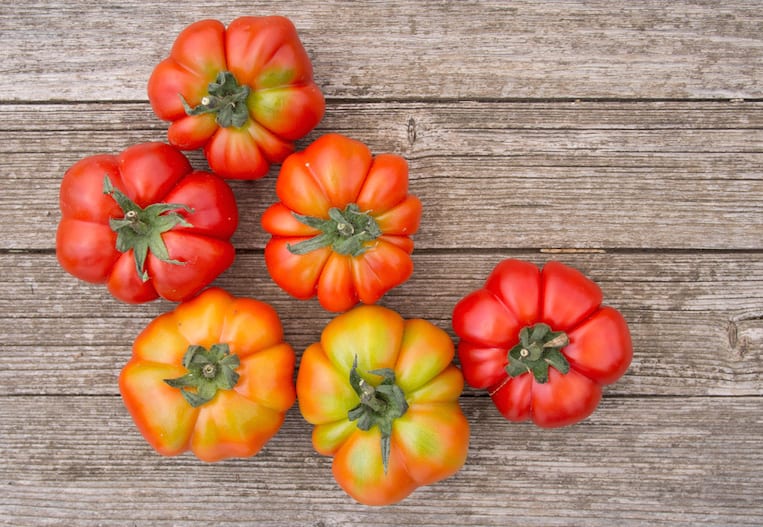 Shutterstock: Sarah2
There are nine varieties of Pachino tomatoes. Among these, the most popular are:
The "Costoluto" tomato is of an average size. It has a crunchy flesh and its intense flavor makes it perfect for salads. The innovative growing techniques used by local farmers have made this type of tomato inimitable outside the territory of Pachino.
The "Datterino" tomato differs from other types of tomatoes, for the small size and the typical "date" shape. It is very sweet and has a very thin skin with an intense bright red. Ideal for preparing brushette, salads and appetizers.
"Cuore di bue" (bull's hearts tomatoes) has a pear-shaped and is slightly ribbed. It has less seeds and a powdery and abundant flesh, characteristics that make it suitable for salads. The name comes from the shape of the heart of these fruits.
Tomato "Riccio" "(hedgehog") has a very red flesh, and is juicy and aromatic. It is great, to be eaten fresh, raw is ideal for delicious tomato sauces.
The "Camone" tomato is round and smooth and perfect  for salads. Its tastes is easily recognizable and flows in  perfect harmony between acidity and sugar.
The "Piccadilly" tomato is a type of tomato "Bunch Red", slightly elongated in shape. Tasty and sweet, it is suitable for starters or as a side dish.
Exported all over the world, the tomatoes are a delight to try and  will give your dishes a real taste of Italian recipes. Your tomato Pachino salad, will not need other condiments outside of a good olive oil and a pinch of sea salt. A pasta dish with Tomato Pachino sugo, only will need of some fresh basil leaves and grated Parmigiano cheese.
The difference, when it comes to Italian cuisine, is in the quality ingredients, just like the simple, quality tomato with special flavour, the Pachino, brings huge flavor to a dish.
Pachino tomatoes in NY and USA are available at:
http://www.dcoluccioandsons.com/