A delicious twist on traditional Irish Soda Bread for St Patrick's Day. Enjoy a slice fresh out of the oven, thickly spread with butter, or as an interesting accompaniment to homemade soup.
By Helena Berthon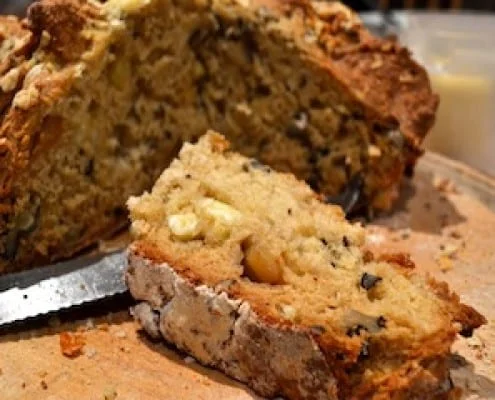 Irish Cheddar, Apple and Walnut Soda Bread
A delicious twist on traditional Irish Soda Bread for St Patrick's Day. Enjoy a slice fresh out of the oven, thickly spread with butter, or as an interesting accompaniment to homemade soup.
Ingredients
500g plain flour
2 tsp bicarbonate of soda
1 tsp fine sea salt
75g mature cheddar cheese, diced
75g apple, diced
75g walnuts, chopped
Approx 400ml buttermilk
A little milk, if necessary
25g mature cheddar cheese, grated (to sprinkle on the top before baking)
Instructions
Sift the flour and bicarbonate of soda into a large mixing bowl and stir in the salt.
Add the diced cheddar and apple and the chopped walnuts. Give them a mix to make sure they are evenly distributed.
Make a well in the centre and pour in the buttermilk, stirring as you go. If necessary, add a tablespoon or two of milk to bring the mixture together; it should form a soft dough, just this side of sticky.
Tip it out on to a lightly floured work surface and knead lightly for about a minute, just long enough to pull it together into a loose ball but no longer - you need to get it into the oven while the bicarbonate of soda is still doing its stuff. You're not looking for the kind of smooth, elastic dough you'd get with a yeast-based bread.
Put the round of dough on a lightly floured baking sheet and sprinkle the grated cheese over the top.
Mark a deep cross in it with a sharp, serrated knife, cutting about two-thirds of the way through the loaf. Put it in an oven preheated to 200°C and bake for 40-45 minutes, until the loaf sounds hollow when tapped underneath.
Cool on a wire rack if you like a crunchy crust, or wrap in a clean tea towel if you prefer a soft crust. Soda bread is best eaten while still warm, generously buttered, and great as an accompaniment to soup. If you have some left over the next day, it makes fantastic cheese on toast.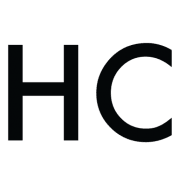 Helena Berthon
Helena is a huge foodie making the most of the explosive gastronomic scene in London, England. She has had her own food blog, http://hellyfillsherbelly.com, for almost two years in which she combines recipes and food styling, with witty and engaging stories. At the moment, she's working all hours in the world of food television, which although hard work, is the perfect opportunity to taste some top notch food. She loves eating, restaurants and cooking, and can't imagine a life that doesn't revolve around food.