Winning the fish battle against a non-fish-eater isn't always easy, but Brady Evans isn't one to give up just like that.
By Brady Evans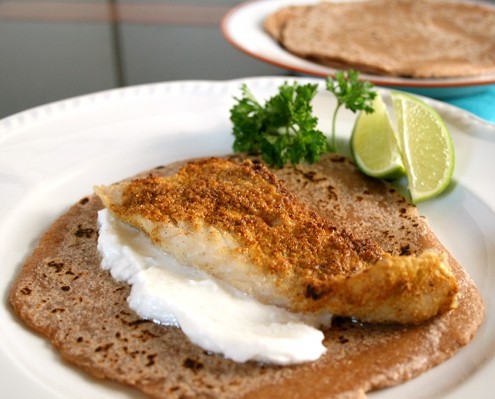 My husband will usually eat anything I put in front of him.  He'll at least give it a try.  But one battle that I haven't won is the fish battle.  I think it was the fact that he was not raised eating fish or seafood, so he finds the concept very difficult to stomach.
See Also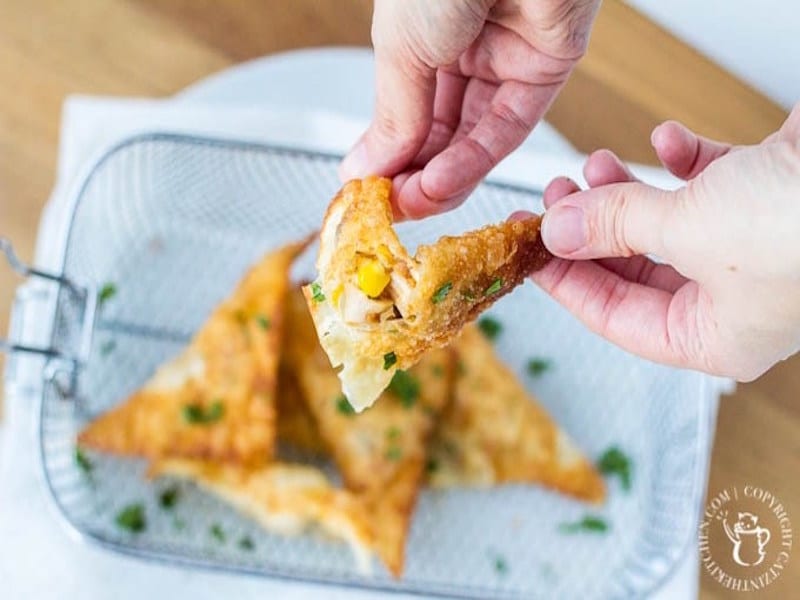 That doesn't stop me from making it for myself, though. One lovely quality of making fish is that it cooks up so quickly – I easily whipped up something less offensive for my husband to eat and made this all within 30 minutes.  The flatbread pictured can be found here.

Indian Spiced Fish Sandwich
Indian spiced whitefish atop whole wheat flatbread
Author:
adapted from Five and Spice
Ingredients
1 lb. (450 grams) filets of any delicate white fish
1½ tsp. each ground cumin, coriander, chile powder, turmeric, garam masala
1 tsp. garlic powder
½ tsp. each ground ginger, ground mustard, salt, and ground black pepper
4 pieces flatbread
1 cup chopped cilantro, for serving
1 lime, cut into quarters, for serving
plain yogurt
Instructions
Mix together all the spices in a shallow pan.
Pat your fish filets dry with a towel or paper towel. Dredge each filet in the spice mixture until well covered.
Preheat broiler to high and cook fish 5-7 minutes or until easily flaked with a fork.
Divide the fish between the 4 pieces of flatbread. Squirt the lime juice all over the fish. Then, top with cilantro and yogurt.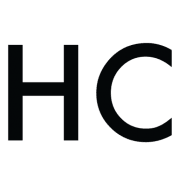 Brady Evans
Brady Evans is a cook who specializes in stretching cooking boundaries towards a more healthy lifestyle. She loves making recipes with unexpected ingredients and share her passion for cooking through her very successful and mostly-vegetarian blog, Branny Boils Over.