Cardamom and Indian sweets were happily married, till they met saffron. The rest, as they say, is history.
By Anamika Arun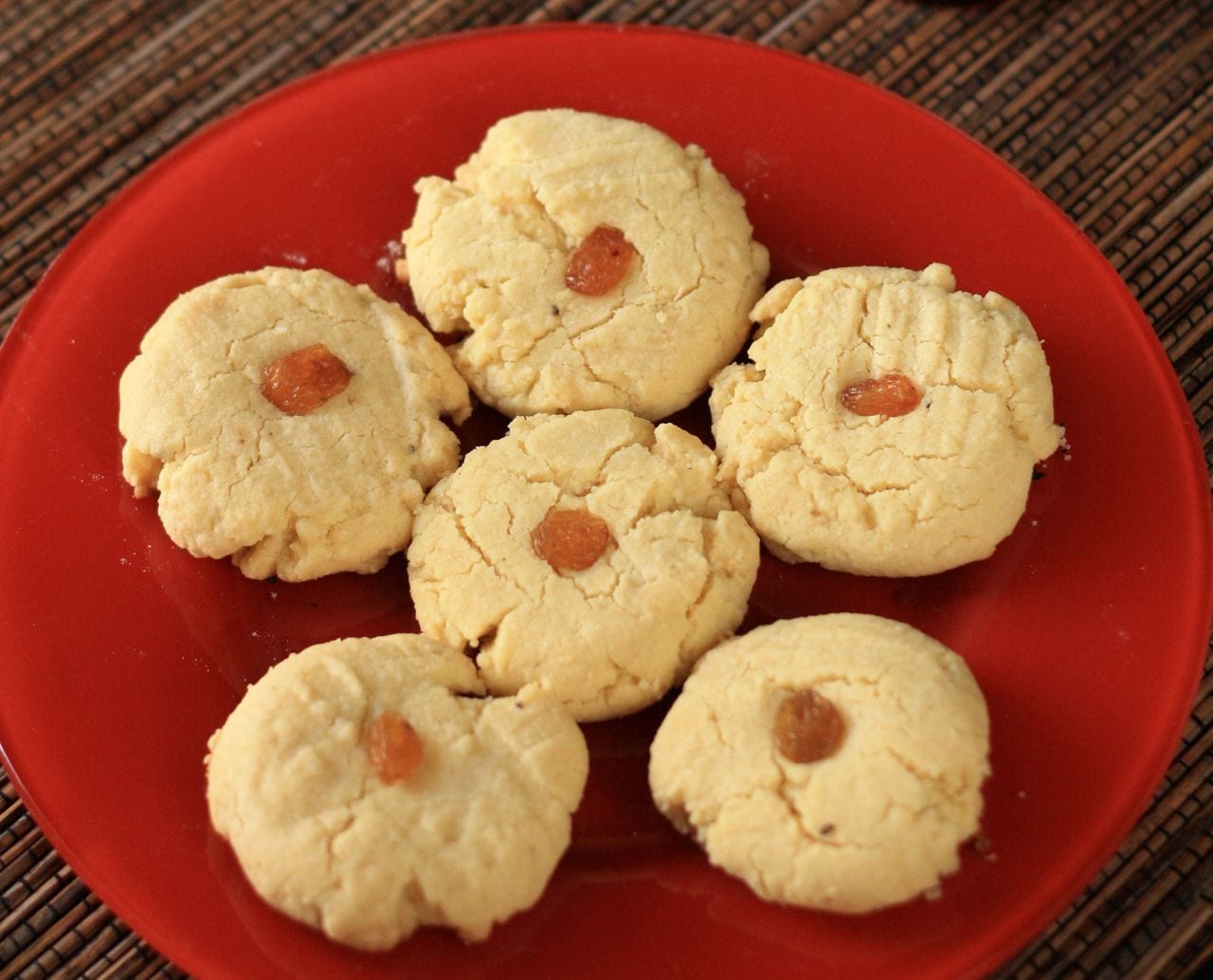 It's said 'matches are made in heaven'. Thankfully some unknown culinary gods have already created some wonderful matches in our heaven – the kitchen.
Though honestly playing a matchmaker is lot of fun – to devise our own flavour combinations and test ingredient compatibility. Sometimes its best to nurture the time tested relationships. Like that of tomato and basil, chocolate and orange and cardamom in Indian sweets. Giving it an extra wow factor is the addition of lovely saffron. Now we know this is a threesome, that will be happy forever!
Shortbread are made world over and loved for its flaky texture and lovely taste. In fact its one of the Indian cookies thats so similar to its global counterparts. But giving this cookie, a unique texture and taste is the use of chickpea flour, semolina and ghee (clarified butter). Simply delicious!
Cardamom & Saffron Nankhatai Recipe
(Indian eggless shortbread, with a flaky texture. Great with tea or coffee or just on their own too. The flavour that Indian ghee/clarified butter, brings to it, is anyday superior but you can make with unsalted butter too)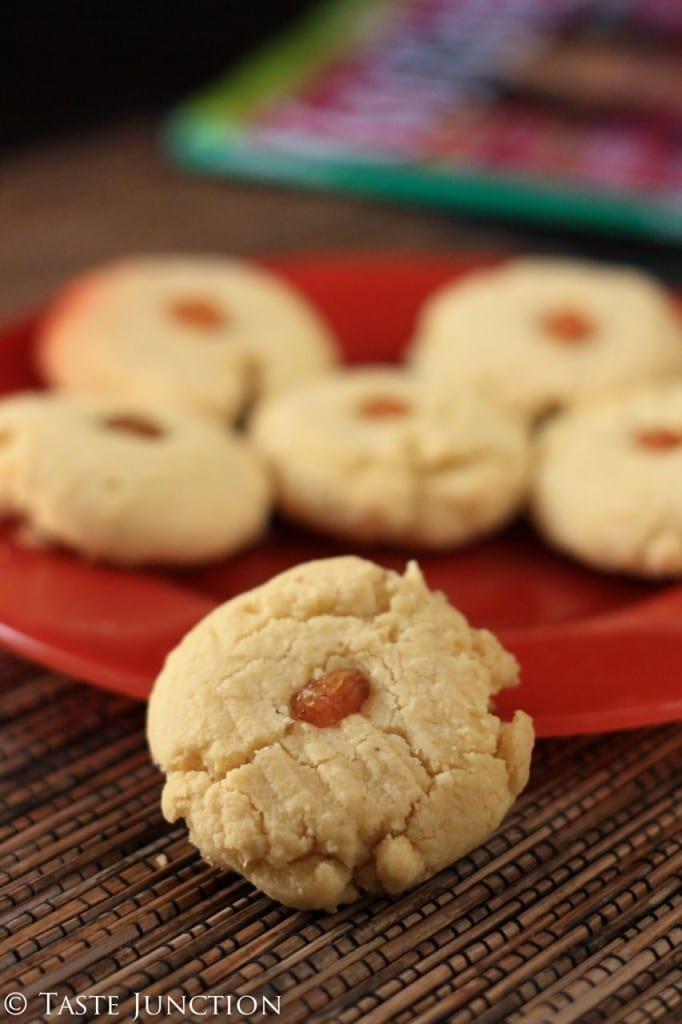 Ingredients:
All purpose flour – 1 cup
Chickpea flour – 1/2 cup
Semolina – 1/4 cup
Powdered Sugar – 3/4th cup packed
Melted ghee/ butter – 3/4 – 1 cup ghee
Baking soda – 1/4 tsp
Cardamom powder – 1/2 tsp
Saffron threads – 2-3 strings, soaked in 1tsp warm milk
Cashew/ Raisin/ Almonds for decoration
Method:
Preheat oven to 350F/180C. Line the tray with parchment.

Sift together maida, besan, sooji and baking soda, to make it smooth.

Add cardamom powder and sugar and mix well.

Add 1/2 cup melted ghee and soaked saffron and mix it all, till it all comes together. Depending on the type of flour used u might need little more ghee. So start from lesser and then add on.

Now when the dough is formed, divide into small balls and shape your nankhatai, circular or oval. Lightly press them down and with the help of fork make small marks on the top.

Place the biscuits in pre heated oven and bake for 18-20 mins, till its stiff but not crisp. You need the biscuits to still be little soft when they come out of the oven.

Press the nut in the centre of the nankhatai, when still warm and then let it cool for good 10 minutes.

Serve warm, since they taste very delicious with the aroma of ghee still wafting. And store the rest in air tight containers to be leisurely eaten later.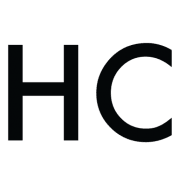 Anamika Arun
Anamika Arun is a country-hopping and passionate foodie. Her love for food has reached new levels by chronicling it in her cookery blog Taste Junction. Anamika's taste buds are primarily Indian, but she loves flirting with new cuisines and recipes from across the world.