As the weather cools, we turn to traditional comfort foods. Think outside the box to international cuisines, like well-spiced, warming, holistic Indian food.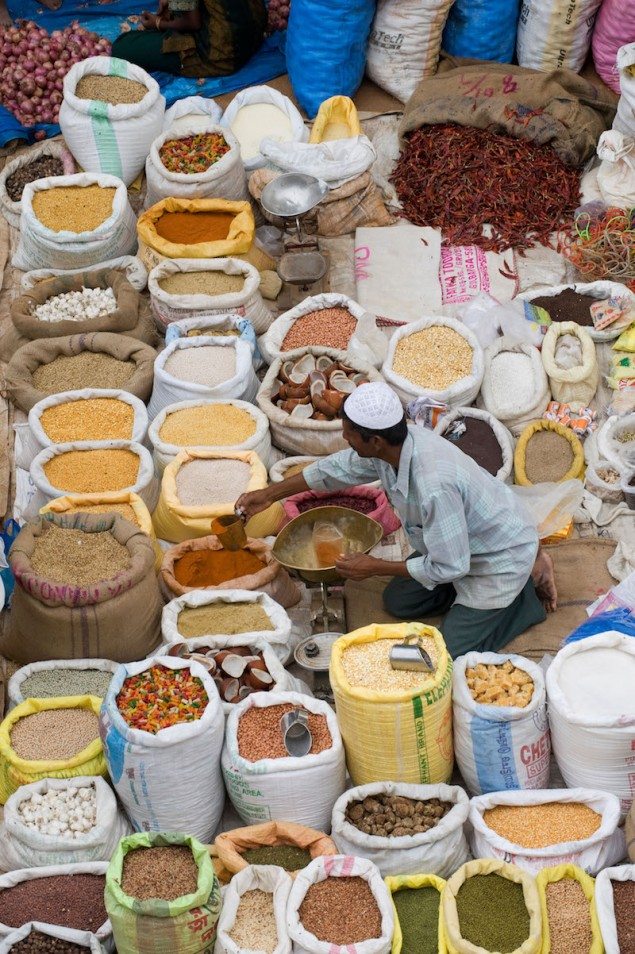 A favorite cuisine around the globe, Indian food has tantalized many palates and stumped more than a few home cooks. Thankfully, we now have Monisha Bharadwaj's new cookbook The Indian Cooking Course: Techniques, Masterclasses, Ingredients, and Traditional Recipes to reference and learn from.
The book delves into the different regions of the vast country and even ayurveda, the ancient science of holistic healing that is the basis of Indian cuisine. This is the book for you if you want to know more about curries, spices, and traditional menus of the country.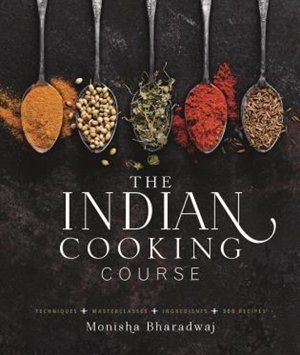 We checked in with author Monisha for a deeper look into her cuisines and book. What is her favorite spice of the season? Turmeric, hands down. As we are entering winter, she recommends loading up on the colorful spice to boost immunity. We also asked her to recommend a dinner party menu that she would serve to guests who are being introduced to Indian food for the first time. Monisha would serve lemon rice with butter chicken and bagare baingan, an eggplant dish served in a sesame and peanut sauce. Then, conclude the meal with Cheenikayi Raitha, which is a spiced pumpkin yogurt. We want to be invited to this dinner party! Thankfully, all of these recipes are in the book.
If you're looking for a perfect comfort food Indian dish, turn to page 279 in the book and make the north Indian recipe of Tarka Dal, a lentil, onion and cilantro dish.
The book continues to outline breads, rices, chutneys, and desserts for all seasons. It truly is a beautiful coffee table book that will actually be used and is more than just a nice thing to look at.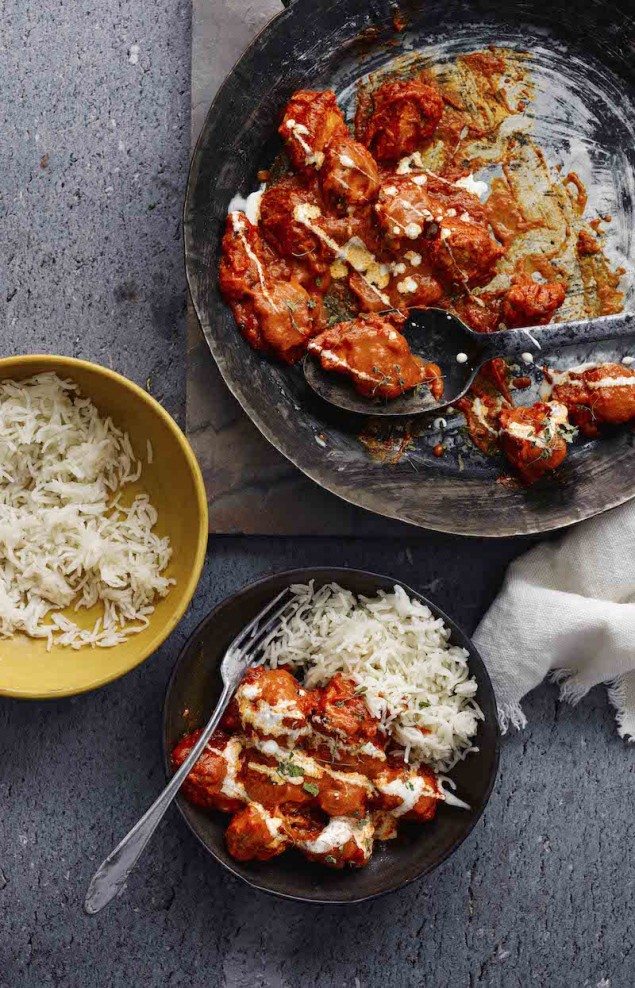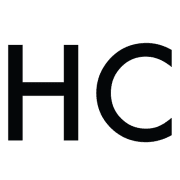 Honest Cooking
The Honest Cooking editorial team handpicks inspiring culinary stories to share with you that we think are beautiful. As an international online culinary magazine with the ambition to truly change the face of online food media we hope to create an inspiring place for serious culinary debate, salivating recipes, interesting food news and international food-fun.