A common household fare in India, Umpa has recently gotten some more media attention.
By Suchitra Vaidyaram
The dish "upma" was in the news a few days back. Reason? Floyd Cardoz, winner of the Top chef masters with his winning "Upma" dish brought it to limelight. A breakfast dish for Indians, upma is a common household fare. Upma is usually made with semolina (sooji) though my personal favorite is vermicelli upma. Vermicelli or fedelini looks like small noodles (thinner than spaghetti) and you can pair it with Indian spices to create something special. My recipe is a slight twist to the normal vermicelli upma. I cook it differently with unusual combo of spices to create something special. With a liberal dose of vegetables and a full burst of flavorful spices, this recipe is sure to make you jump out of the bed for a hearty breakfast.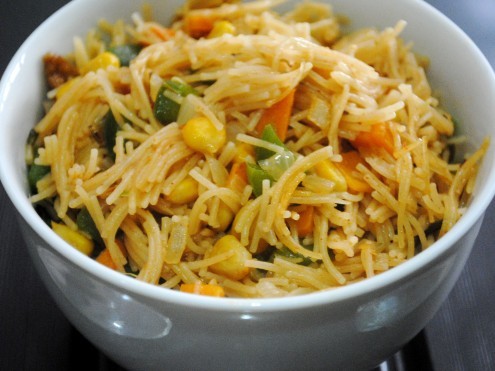 Ingredients-
180 gms roasted vermicelli
1 medium sized onion (chopped)
1 tomato (chopped)
1 carrot (chopped in cubes)
1 green bell pepper (chopped)
½ cup sweet corn
Oil for cooking
Salt according to taste
1 tsp dry fenugreek leaves (kasoori methi leaves)
¾ tsp paprika powder (red chilly powder)
½ tsp coriander powder
½ tsp mustard seeds
1 dry red chilly
Note- There are two types of vermicelli that is readily available in the market or any Asian store- roasted & unroasted. If you are using unroasted then you need to roast it (without oil) in a pan till golden brown then use it for cooking.
Instructions-
Cook vermicelli in boiling water with a little bit of oil (so that it doesn't stick together).
Don't over cook your vermicelli otherwise you will have one mushy lump of semolina!
Once cooked, with the help of a strainer, rinse it in cold water to remove any starch.
Give it a glossy texture by tossing it with a bit of oil and ensure that the noodles strand don't stick to each other. Keep it aside.
In a wok, pour around two tablespoons of cooking oil.
As it gets hot, toss in the mustard seeds and allow them to sputter.
Break the dry red chilly into two pieces and add them to the wok.
Put in the onions and fry them till they are translucent.
Add the chopped tomatoes and cook for a couple of minutes.
Add the chopped carrots, bell peppers and sweet corn- stir fry them till they are crisp. Make sure you don't over cook the vegetables, the crispier the better.
Add paprika powder, coriander powder and salt.
As the vegetables take in the spice add the vermicelli and cook them all together.
Towards the end add in the magical kasoori methi leaves and ensure that vermicelli has blended well with the vegetables and spices.
Serve this piping hot with coriander leaves for garnish!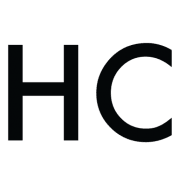 Suchitra Vaidyaram
Suchitra is passionate about cooking flavorful food and loves fusion cooking. She records her recipes on the blog Flavors, which focuses on simple and easy to cook recipes.