New York City's Il Buco Alimentari now has a Chef's Counter complete with the usual house-cured meats and home baked breads, but also sophisticated plates, too. The perfect blend of casual and enchanting.
The offspring of il Buco on Bond Street, is il Buco Alimentari & Vineria and it has been dedicated for the past four years in the specialization of house-cured meats and home baked breads. They succeed in balancing the casual dining experience with extraordinary palate sophistication and Italian enchantment.
I was fortunate enough to be invited to a spectacular lunch celebrating il Buco
Alimentari's new Chef's Counter.  The restaurant recently unveiled the marble bar, set alongside the front of the restaurant. This allows guests to watch the Chefs prepare a new tapas style menu which is cultivated with an Italian twist of fresh ingredients and culinary transportation into a palate full of Italian delicacies that have an inspired global twist.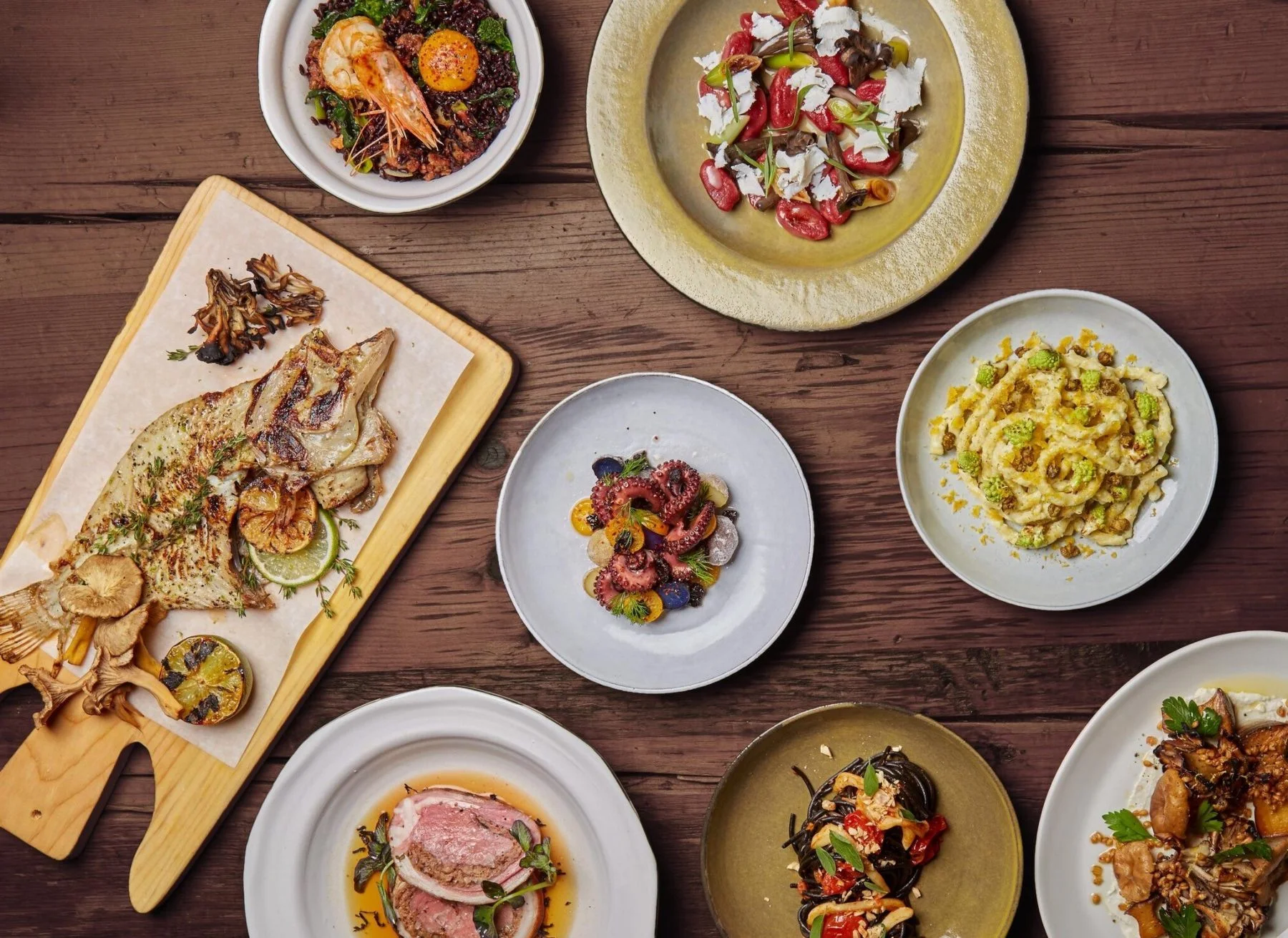 The menu was designed by new Executive Chef Garrison Price, who, prior to joining il Buco Alimentari, was the Chef de Cuisine of Asiate at the Mandarin Oriental Hotel NYC and Culinary Director of Jean-Georges' Culinary Concepts. Chef Price is committed to uniting the front Alimentari with the greater restaurant.  To this aim, he has introduced a small plates menu at the Chef's Counter.  There, the guests can appreciate a glass of wine as they are seated in front of a  culinary team as they prepare dishes and even possibly hand slice 48 month aged house-cured prosciutto.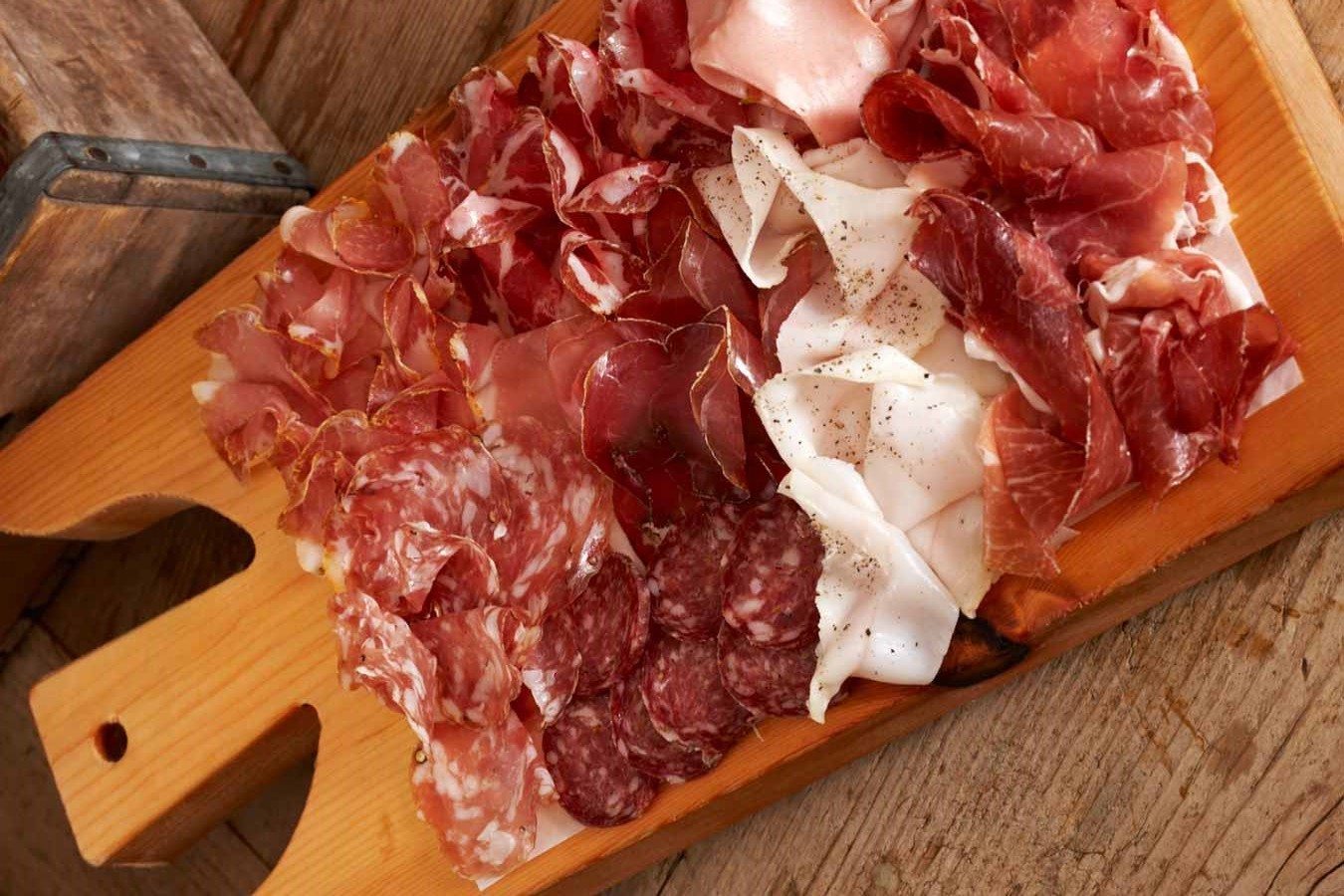 Indulged by the smells and
the marvelous views to be
seen, it allows for a chance to be mesmerized by the delicious plates as they are prepared and passed over the counter directly to you. This style is inspired by Barcelona markets, where each individual is just as important as the next, simulating conversations and sensory reactions.
My favorite dishes featured included an Avocado a la Griglia, a charred avocado that is torched in front of you, and topped with grapefruit, shiso and peperoncino; Bottarga Siciliana, which was thinly sliced and an interesting delicacy that I got to experience for the first time in my life, accompanied with celery, lemon, and olive oil, and Tartare di Manzo, Piemontese beef raised in Nebraska, topped with heart of palm and black truffle.  The menu also showcases an extensive selection of artisan cheeses and house-cured salumi.  To my delight, the Chef's Counter menu will be offered daily from 11am-5pm, and in the coming weeks, it will be offering a late-night service as well.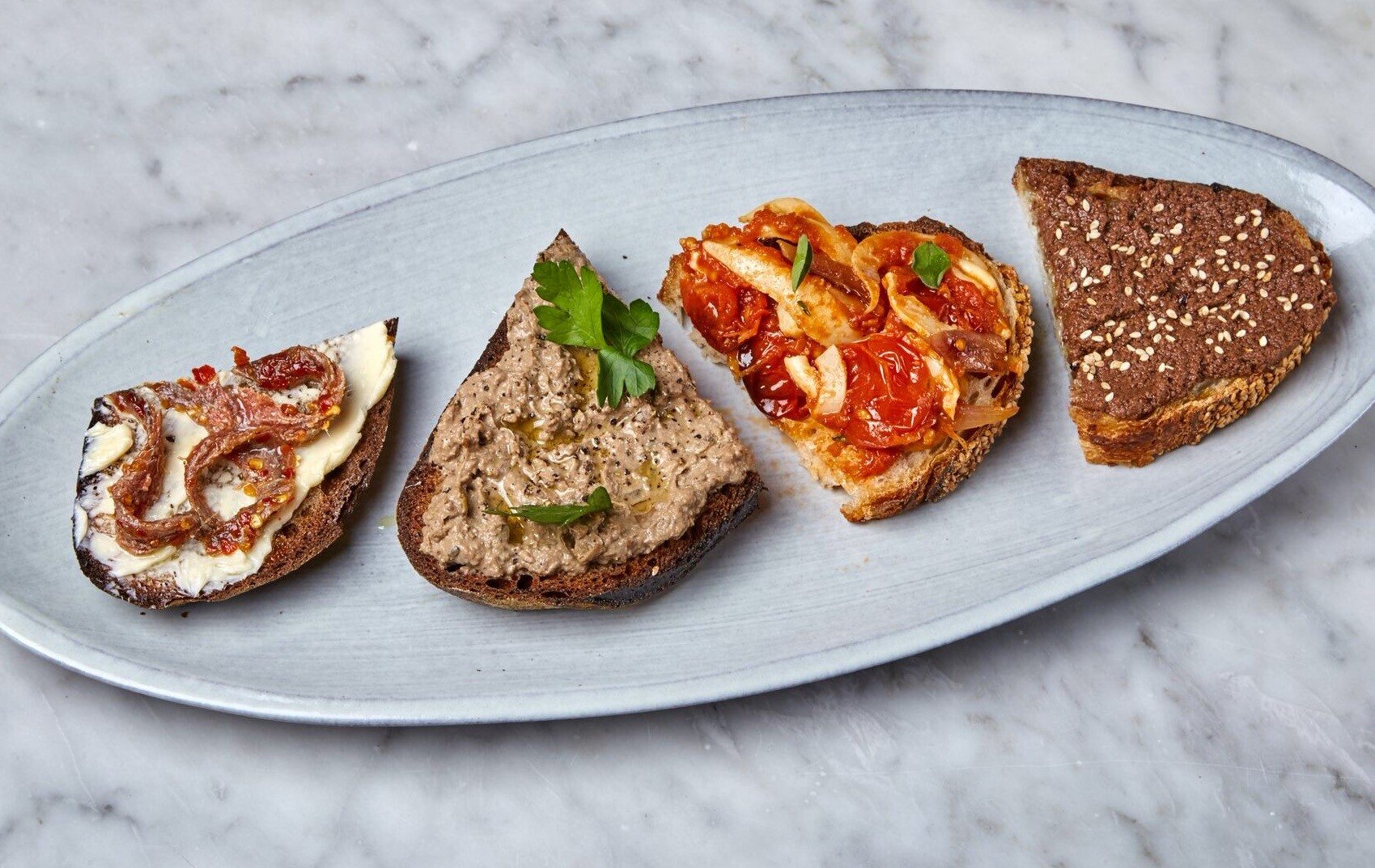 Tasting Chef Garrison Price's new counter menu with freshly baked bread from head baker Sheena Otto, teleported me back to when I was walking on the cobble streets in Roma. When stress was not an emotion experienced, instead you felt excitement for the next meal running through your veins. Il Buco Alimentpari brings back the joy of not rushing or stressing about work. As an alternative you get teleported into a world of bliss, enjoying a Costa Graia Passerina del Frusinate 2015 between tapas while fresh aromas surround you as the Chefs prepare your next savory bite.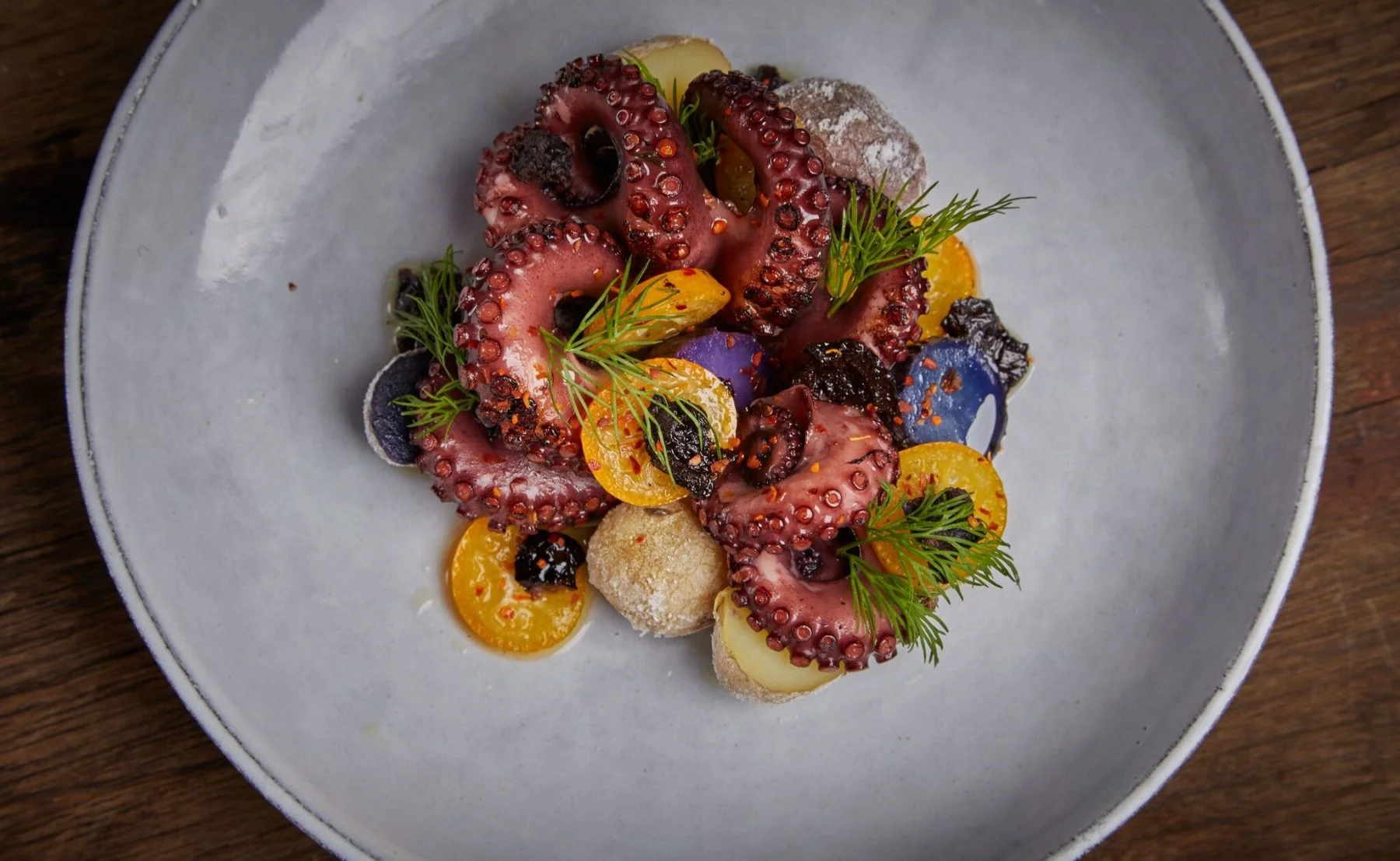 Il Buco Alimentari is the perfect singles approach for going out to eat. It immerses you into a solo experience where friendly chefs tell stories of how food has taken them on journeys across the ocean to taste 20 year old Olive Oil or Cicerchia beans, which are
used in their Insalata di Polpa, which is a delicacy nicknamed the wild chickpea which is used in the simple yet flavorful baby octopus salad.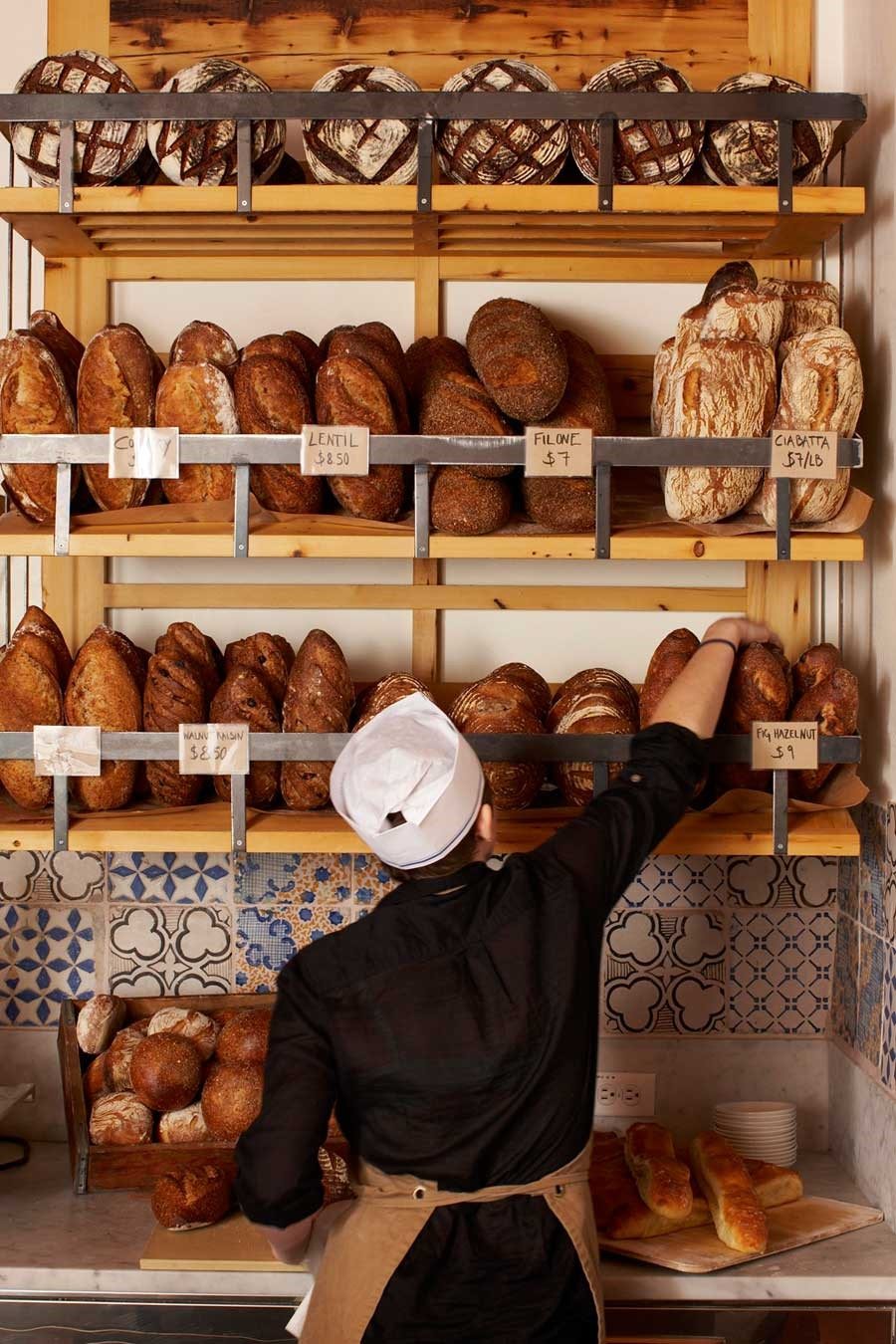 Tucked beneath the rustic Italian restaurant is Head Baker Sheena Otto, who wakes up at one in the morning, to bring us fresh bread every day. She must be superhuman because she manages to continue to expand il Buco's beloved bread program. She loves to experiment with ancient grains, such as her earthy Buckwheat Rye that is created with Anson Mills buckwheat flour, and a Bourbon Raisin Fennel Bread, a flavorful multigrain with pumpkin, sunflower, sesame and flax seeds. I look forward to trying out her bread program class where she is working to create new and innovative recipes to teach participants in the class while utilizing the best sourced of ancient and organic grains grown locally and from Sicily.
See Also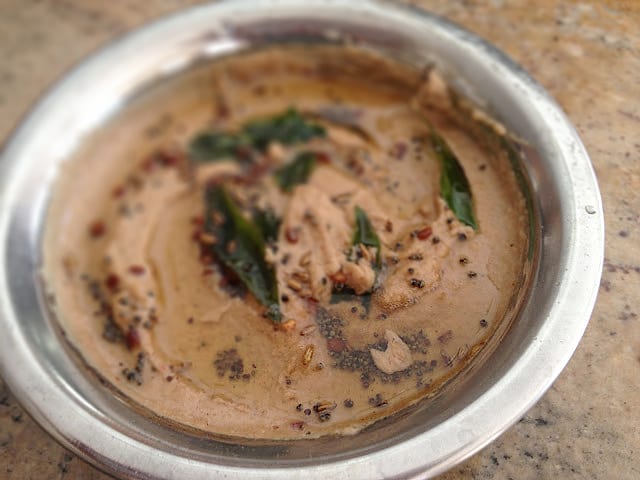 From the time when Donna Lennard opened il Buco Alimentari, the restaurant and market have been a desired location to eat in NYC. Loved for its seasonal menus, house-cured meats, home-baked loaves of bread and imported Italian specialty food products that never disappoint. I get the pleasure to inform you that in the coming weeks, Chef Price plans to unveil his debut restaurant menu at il Buco Alimentari, taking the scope of the restaurant to a new increased intensity when it comes to the delight in dining experiences. Don't miss this opportunity, time to pick up your phone and make that reservation because laughter is brightest where the food is best. Ciao bella
http://www.ilbucovineria.com/home.html#/vineria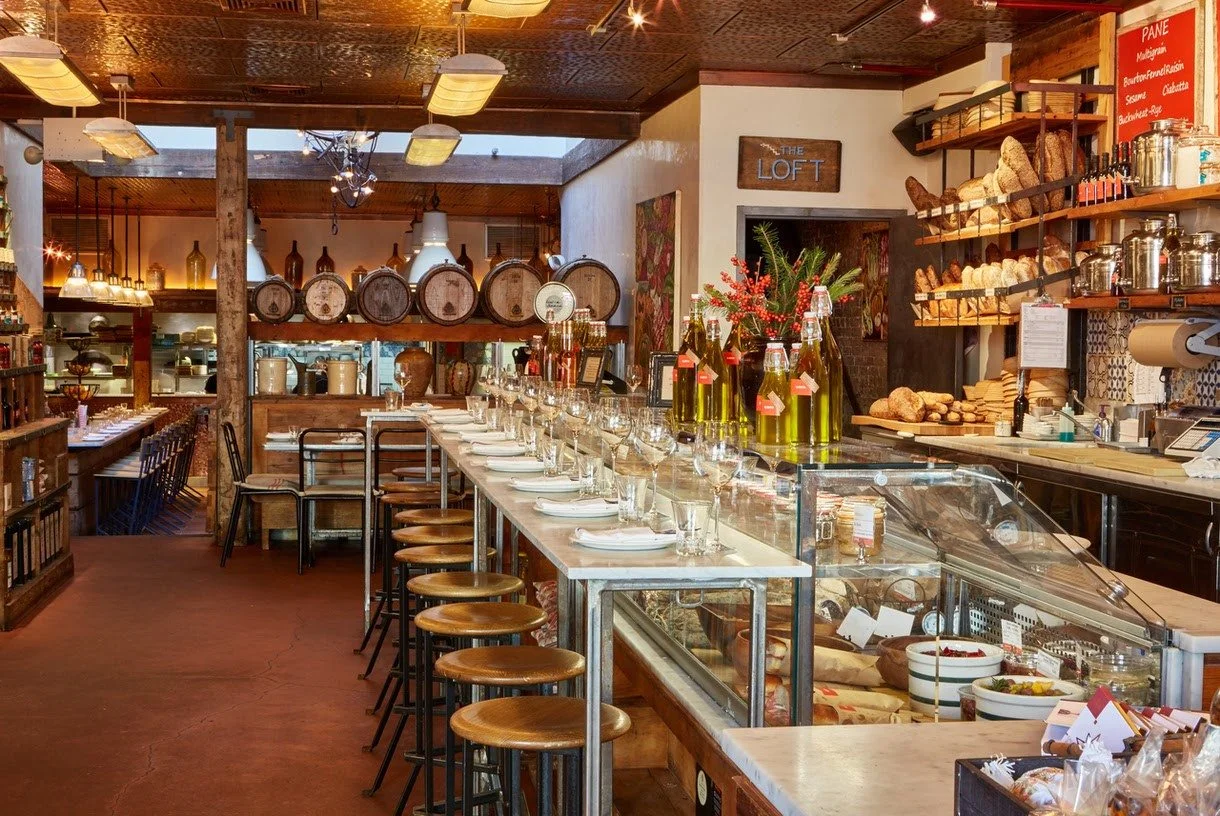 Images by Giada Paoloni.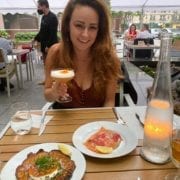 Izabela Jay
Izabela is passionate in the beauty and grace in the simple things in life. Graduating from John Jay College and two study aboards under her belt, she can't get enough out of life and traveling. After completing a Masters Program in Art Therapy, Izabela continues to have a passion for searching for the next food trend and trying the next unique next pairing for ingredients & flavors. She hopes you will join her on her journey to explore cultures and intensify the wanderlust that the palate hungers for.