A cook with nothing to do is a dangerous cook. Just ask Marissa Sertich.
By Marissa Sertich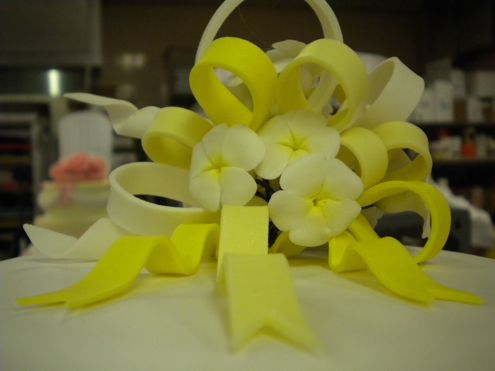 The story begins on a slow night at work and a small, six-inch, white cake.  There were a whopping six people in the dining room and the kitchen staff was so restless, you'd think we'd been stranded sea for months.  While most of the world sits contently looking at computer screens for hours, cooks can develop symptoms of cabin fever within minutes of inactivity.  Most cooks would rather be in the weeds, scrambling to fill orders, and forgetting that they had to pee three hours ago, than standing still with nothing to do.  There is something in a cook's being that is tortured by listless nights.
So, when dinner service is slow, we prep what we can for the upcoming days, scrub our stations, pace the kitchen a bit, sharpen our knives, and eventually, we run out of meaningful work.  Yet, we can't leave because six people still need five more courses.  So, we are sentenced to a painful night of boredom.
I'd just finished peeling four bunches of asparagus and scrubbing the counters for a seventh time, when a waiter handed me that small, white cake to stow in my station refrigerator. I was instructed to cut the cake in six slices and prepare the slices on six decorated plates. The dessert course wasn't for another hour and a half, but my aching, idle hands couldn't resist the temptation of some activity.   Plus, what better way to get ahead of the came and be prepared than to get those plates ready?
We all know that a wedding cake is a sacred thing.  It is symbolic, it is emotional, and it is expensive.  It is also general practice that the bride and groom see their cake before the kitchen staff puts a knife to it.
Although, you may already guess what happens next, I'll indulge you. I cut the cake.  I sliced right through that beautiful, dainty, white, fondant-covered symbol of this couple's eternal love. And I didn't even think twice about it. I piped swirls of chocolate onto each plate, decorated with fresh berries and carefully laid the slices down.
I'm not sure what malfunctioned in my brain during those five minutes, except that perhaps the blonde dye had penetrated my scalp. In fact, my hands had been so anxious to do something that the synapse for what I'd done didn't reach my brain until the waiter came to collect the cake – the whole cake.
I am almost certain the waiter had a heart attack, but these was no time for front-of-the-house freak-outs.  I jumped into action.  With five minutes until the bride and groom expected to see their cake, I swooped up the slices and ran downstairs to the bakeshop.
See Also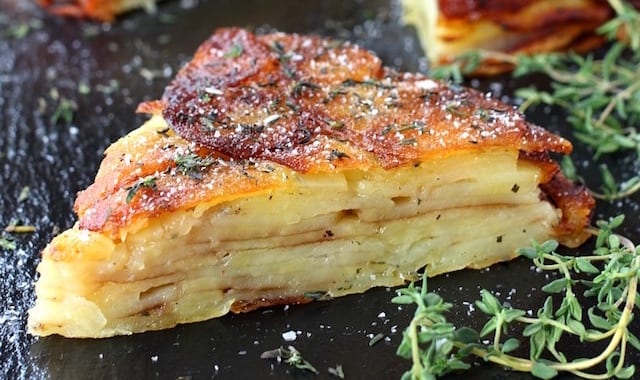 Like a scene out of a medical drama, one other line cook and myself started the reconstructive surgery.  Thank goodness the décor was simple and that we buckets of white fondant on-hand.  Carefully and quickly, I pushed the slices back together and rolled out some more fondant, while my medical assistant filled piping bags with buttercream.
Within two minute the cake had been re-covered and looked amazingly whole.  The cake had candy flowers, that when arranged on the cake, perfectly concealed any battle scars.  The patient was going to make it and the waiter's face was shifting from red to pleasant shade of pink.
After an evening of merciless boredom, everyone's adrenaline was pumping and we laughed with equal parts nervousness and triumph as the cake went out to the unaware bride and groom.  I learned a valuable lesson in patience, as I waited for the verdict.
The cake passed the test.  The second time I sliced the cake, it was on queue and the bride and groom were none the wise.  The drama, stupidity and victory are a piece of their wedding history that this couple will never know.   I, on the other hand, will never forget it and will never be able to send a dessert into the dining room before some cheeky, smart alec says, "don't you want to cut that first?"
Marissa Sertich
Marissa Sertich Velie is a New York based pastry chef and graduate of the Culinary Institute of America. She passionately documents her adventures of baking and eating her way through the fascinating (and sometimes nutty) underbelly of the American pie. Velie has a Master's degree in Food Studies from NYU.