This delicious delicate salad is perfect as a summer meal, but also works great as a buffet dish.
by Ena Scheerstra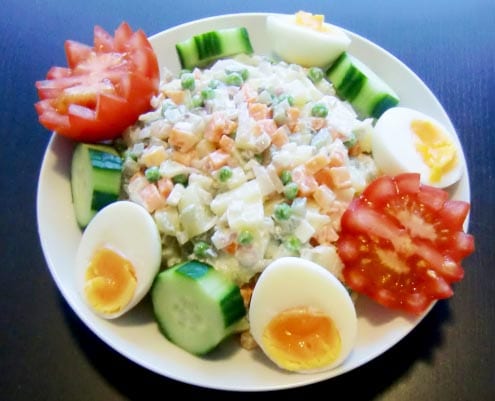 I mentioned huzarensalade before, as being an accompaniment to the Dutch 12 o'clock lunch dish. It is also eaten as a side-dish with barbecues, you can sometimes order it at a snackbar, and it is commonly served as a buffet dish and pretty garnished at Christmas or New Year's Eve (and sometimes at other parties with a buffet as well). It is similar to the salads that are commonly called Olivier salad and Russian salad in other countries, but not completely. Huzaren salad is named after the salad the Huzaren (Hussars) made. Hussars were Hungarian light cavalry, who went on exploratory missions behind enemy lines. Of course, they should not be noticed by the enemy, so making fire was no option. Therefore they took precooked food that they mixed on the spot to make a cold salad: huzaren salad.
The huzaren salad you can buy in the supermarket is quite yucky, mushy and flavourless, and making it yourself is very simple. What does belong in a huzarensalade and what doesn't is a point of controversy. Wikipedia states: "a huzarensalade should contain cubes of potato, cooked beef or veal, apple, gherkin, onion; should be dressed with vinaigrette; should be served with garnished, mayonnaise and toast; a huzaren salad should not contain peas, paprika, ham, corned beef or egg; replacing the beef by fish/seafood and adding egg it becomes a Russian salad". But no one really eats it like that in the Netherlands, this version they do.
I like to use slightly floury potatoes because they give a nicer texture to the salad, but it makes it also a very delicate salad which is difficult to mix without stirring everything mushy. If you fear that will happen (which is especially a risk when making a large portion), you can use waxy potatoes instead. You can use a lot of different meats: you can keep it traditional by using cooked beef or veal, but leftovers (also chicken or pork) work great too, and if you're lazy you can buy sliced, cooked meat. Slicing everything precisely and mixing delicately will make this a posh salad.
Garnishing the dish can also be done in many different ways: often the salad is placed on a bed of lettuce leaves, shaped in the form of an oval, then the top is covered with mayonnaise and the edges are decorated with tomato, cucumber, cooked eggs, gherkins, pickled onions, dots of ketchup, curly parsley, slices/rolls of cooked meat (sometimes filled with for example egg, gherkin, (herbed) cream cheese, asparagus, etc), deviled eggs, filled cherry tomatoes, cooked white asparagus, etc; some people also garnish with fish, fruit, nuts, cheese or other salads (for example carrot salad or celery remoulade). As you can see, you are only limited by your imagination for the garnishes.
See Also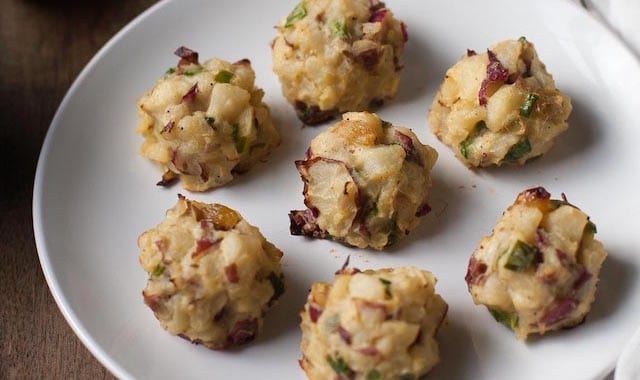 It is delicious served as a main dish garnished with lots of vegetables or served with a salad/crudités. I don't really like to serve bread with a huzaren salad when I serve it as a main dish, but if you do like it, the recipe will serve more people.
Print
Dutch salad olivier (huzarensalade)
---
Author:

Ena Scheerstra

Yield:

4

1

x
Description
This delicious delicate salad is perfect as a summer meal, but also works great as a buffet dish.
---
1

kg potatoes

6

large gherkins

1/2 cup

carrot

2

large shallots

200 gram

cooked beef or veal

1/2 cup

peas (frozen)

8 tbsp

mayonnaise
salt and pepper

2 tbsp

gherkin juice (coming from the gherkin jar)

200 gram

cooked beef or veal
Garnishes of preference
---
Instructions
Peel the potatoes. Quarter large ones, leave small ones whole.
Place in a pan, cover with water, season with some salt.
Bring to the boil and cook until tender (check by pricking a potato with a pointy knife: if there is resistance, the potatoes are not cooked; if it slides in they are cooked). Leave to cool to a temperature you can handle them.
Meanwhile, finely dice the gherkins, shallots (both 0,25 cm cubes), carrots and cooked meat (both 0,5 cm cubes).
Bring a pan of water to the boil, add the carrot cubes, cook for 30 seconds, then add the frozen(!) peas and cook another 15 seconds. Drain immediately and place in a bowl.
Make the sauce by combining the mayonnaise and gherkin juice. Season strongly with salt and pepper, as all the ingredients in the salad will have only a thin coating of this dressing.
Now the potatoes are cool enough to handle, slice them in cubes of 1 cm.
Mix the potatoes, gherkins, carrots, shallots, peas, meat and sauce carefully. Because the potatoes are still a little warm, they will soak up some of the sauce and will give the salad a lukewarm serving temperature. Some people like the salad fridge-cold, but this will go at the cost of taste.
Present and garnish in the way you like.
Notes
The proportions in the recipe are partly based on preferences. If you don't like gherkins, use less. If you rather have some more vegetables, do so. Etc.
Category:

Main

Cuisine:

Dutch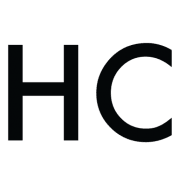 Ena Scheerstra
Ena Scheerstra has a lifelong love for food and cooking, starting to collect cookbooks at age 10. She spends most of her free time on cooking and everything food related. She is a strong believer of honest food, produced sustainable and sourced locally, and cultures her own vegetables on her balcony and in her small allotment. Her blog is very internationally orientated, reflecting the variety of food she cooks, but on Honest Cooking she is focusing on showing the world the wonders of Dutch food.