Smooth hummus dip receives a touch of spring with the addition of artichokes and leeks. In no time, you can have a delicious appetizer that is perfect for spring.
By Ashley Melillo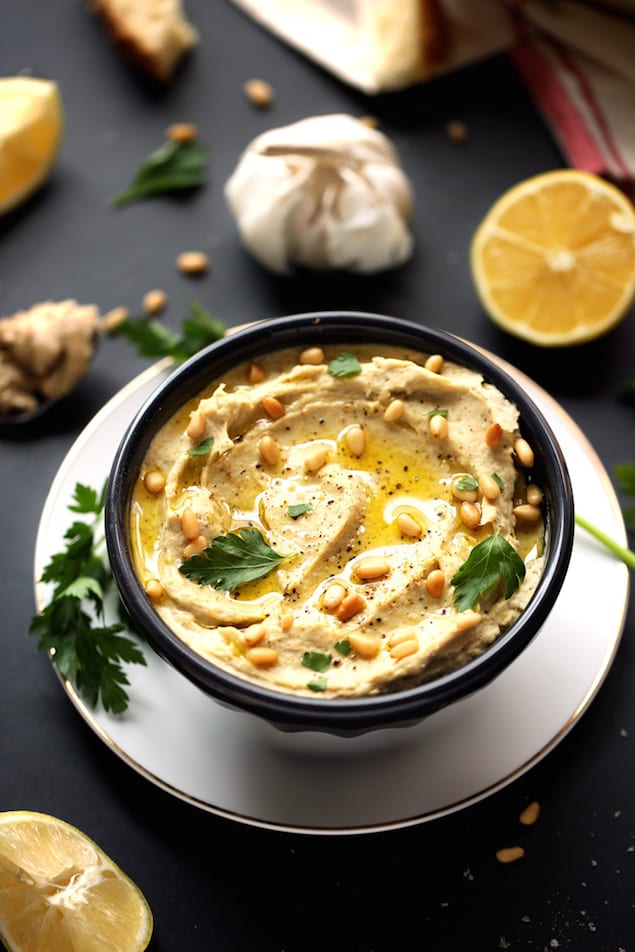 This might look like ordinary hummus, but it's packed with the extraordinary flavors of spring veggies. Leeks and artichokes are the guest stars in this homemade white bean dip. They're sautéed with a bit of olive oil and can either be pulsed into the hummus so that their texture is still detectable or blended in to disperse their flavor. I opted for the latter option because I love super-smooth hummus, but you really can't go wrong.
See Also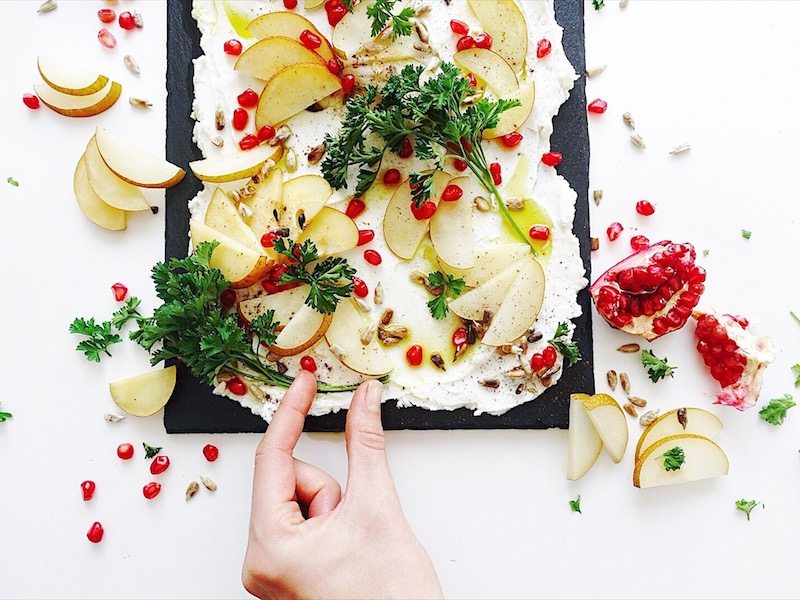 You'll need just 7 ingredients (minus s + p) to whip up this hummus, and even with the added work of chopping and sautéing the veggies, you'll still be in and out of the kitchen in under 30 minutes. Not too shabby for a dolled up classic.

Hummus with Spring Artichokes and Leeks
Smooth hummus receives a touch of spring from artichokes and leeks. In no time, you can have a delicious appetizer that is perfect for spring.
Recipe Type:
Side, appetizer
Ingredients
1½ tbsp olive oil, divided
2 leeks, washed and trimmed
1 15-ounce can artichokes, drained and roughly chopped
1 15-ounce can cannellini "white" beans, drained and rinsed
2 tbsp fresh lemon juice
1½ tbsp tahini
1 garlic clove or more to taste
¼ tsp sea salt or to taste
black pepper
Optional Garnishes
pine nuts
olive oil
parsley
Instructions
Heat ½ tbsp olive oil in a large skillet over medium heat. Cut the leeks in half lengthwise (you might need to rinse them again to release any sand or grit) and thinly slice white and light green parts only. Add the leeks to the skillet and saute for 4-5 minutes. Next, add in the chopped artichokes. Cook for another 7-8 minutes or until the leeks are tender and just beginning to turn golden, stirring occasionally.
While the veggies are cooking, add 1 tablespoon of the olive oil, beans, lemon juice, tahini, garlic, sea salt, and black pepper to a food processor. Pulse a few times and then process until smooth (about 3 to 3½ minutes). Add in the leeks and artichokes. At this point you can either pulse 10-15 times to incorporate and roughly chop the veggies OR process for another 1-2 minutes until smooth (I processed until smooth for the photos).
Adjust seasoning (I add in an additional ? teaspoon sea salt).
Transfer to a bowl, garnish if desired, and serve with fresh veggies, tortilla chips, pita bread, etc.
Ashley Melillo
Ashley Melillo is the creator of Blissful Basil, a blog dedicated to unearthing the happiest side of life through wholesome, plant-based foods. Being a school psychologist and food blogger, Ashley incorporates a wide array of health-enhancing ingredients into her recipes with the hope of guiding others on their path towards improved well-being.