For food like this you have to be relaxed about the recipe. You really cannot go wrong.
By Rikke Oestergaard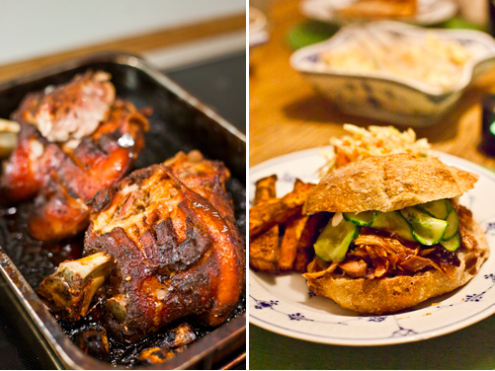 For this recipe, I used a ham hock. These are used in German cuisine a lot for slow cooking, and the combination of the bone, a fair amount of fat and skin that goes perfectly crisp, makes it great for pulled pork. You can however replace it with any cut of meat you so wish – just go for something cheap (as these are often the ones that need a lot of cooking) and not too lean. You can always ask your butcher for advice.
See Also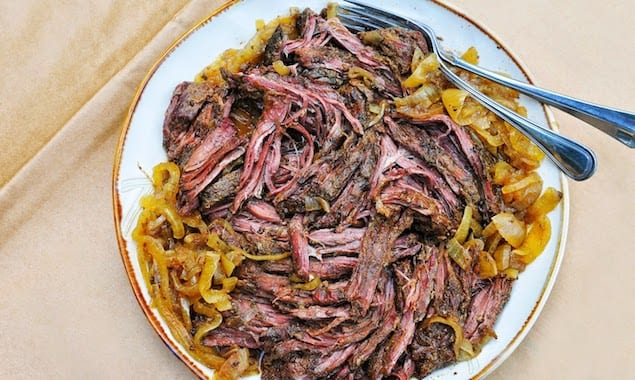 For food like this you have to be relaxed about the recipe. You really cannot go wrong. If you don't have chilli flakes, use chili powder. If you have white onions in your kitchen already, use those. If you pour a bit too much or a bit too little of something in there, don't worry. It will still taste good. This recipe is for around 1 hock, but depending on the size of your meat, you might have to do more or less of the rub and sauce, so you can easily multiply the recipe if you are cooking bigger portions.
How to Make Pulled Pork in the Oven
For food like this you have to be relaxed about the recipe. You really cannot go wrong.
Author:
Rikke Oestergaard
Ingredients
Dry rub
Equal amounts of cayenne pepper, sweet paprika, smokey paprika and chiliflakes
Cooking
½ liters of unfiltered apple juice
2 red onions
3 cloves of garlic
Salt
Pepper
BBQ Sauce
200 ml of ketchup
50 ml of unflavoured oil
50 ml of a vinegar of your choice
1 tablespoon of salt
1 tablespoon of pepper
1 tablespoon of dijon mustard
1 tablespoon of Worcester sauce
100 grams of dark brown sugar (or to taste)
Instructions
Mix your dry rub ingredients. For 1 hock, use about 1 tablespoon of each spice. Multiply it to fit the portion you are making.
Criss cross the skin of your meat. Rub the spice mix all over the hock and into all of the cuts, with your hands. Wrap it tightly in tinfoil and leave in the fridge for at least 12 hours.
After 12 hours (or more), so on the morning of your feast, put the hocks in a large, deep baking tray. Rub with ½ tablespoon of salt and pepper. Add ½ litre of apple juice and the onions and garlic to the tray (dont worry about peeling, just roughly cut or smash them up).
Cover the tray with tinfoil, and cook in the middle of a 120 degree celsius oven, for about 15 hours.
Mix all the ingredients for the BBQ sauce in a bowl, and leave in the fridge all day for the sugar to properly dissolve.
An hour before serving, remove the tinfoil from the hock. Smother in BBQ sauce (leave some back for serving) and cook in the oven at 200 degrees for another 30 minutes. Leave to rest until serving.
Pull the pork at the table and serve in warm burger buns with a tangy cucumber pickle and lots of BBQ sauce. Goes great with sweet potato fries and coleslaw.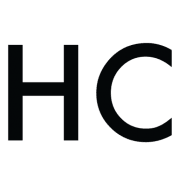 Rikke Oestergaard
As a Dane with an international outlook, Rikke's recipes covers every cuisine in the world, but with a classic, warming and clean Scandinavian twist. She cooks seasonal, organic and economical food, blogs at 02acres.com and believes she might have been born 50 years too late.