Try this healthy twist on a summer classic for a guilt-free indulgence you can make without ever turning your oven on.
By Colleen Hill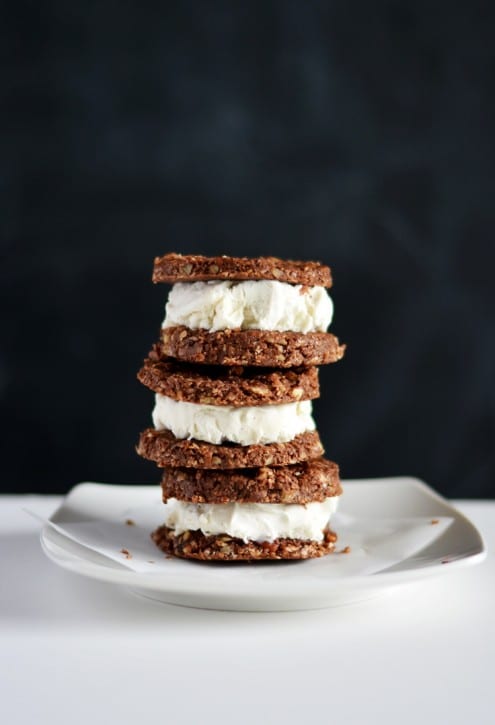 Some days, nothing beats the summertime heat like a good, old-fashioned ice cream sandwich. Of course, there is the classic Good Humor variety, but more recently, an assortment of "gourmet" versions, featuring specialty cookies and artisan ice cream or gelato have been popping up all over the food scene. Now, I love the idea of turning up the volume on a classic ice cream sandwich, but with over-sized snickerdoodles + peanut butter ice cream, or double chocolate chip cookies + salted caramel gelato, the fat and calories can definitely add up quickly.
With that in mind, I did a bit of research to put my own twist on the [totally awesome] ice cream sandwich recipe below that is…simple, light, delicious, and a cinch to prepare — you don't even have to bake the cookies! You could also easily make this recipe vegan-friendly by swapping in coconut milk, or soy ice cream for dairy ice cream as well. Experiment, indulge, and enjoy…with this recipe, you certainly won't feel guilty about it!
Healthy Ice Cream Sandwiches
Try this healthy twist on a summer classic for a guilt-free indulgence you can make without ever turning your oven on.
Ingredients
1 cup of dry oats
⅓ cup of chopped cashews (almonds or pistachios work too!)
½ cup of Nutella
½ cup of natural peanut butter
⅓ cup of honey
½ cup of ground flax seed
¾ cup of mini dark chocolate chips
⅔ cup of unsweetened coconut flakes
1 tsp cinnamon
1 tsp of pure vanilla extract
Ice cream or frozen yogurt of your choice
Instructions
Combine all ingredients in a food processor a pulse until just combined or simply mix in a bowl for a courser, chunkier textured cookie.
Press dough into a cookie sheet covered with freezer paper and cut out circles with a cookie cutter. Aim for ½ thickness to avoid crumbly cookies!
Freeze the cookies until firm, about 15-20 minutes.
Add a scoop of organic ice cream or frozen yogurt (of your choice) onto two cookies and freeze until just ready to serve.
Enjoy!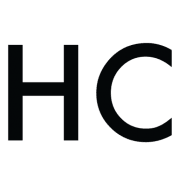 Colleen Hill
Colleen believes that good food doesn't have to be complicated to be delicious. She sees cooking as a labor of love, and whether it's a dinner party for 10 or an intimate meal for 2, there's no place she'd rather be than in the kitchen, with a glass of wine in hand, of course. On her lifestyle blog, Curated Corner, Colleen features her favorite recipes, in which she uses clean, bold flavors to put her own fresh twist on classic recipes. She draws most of her inspiration from seasonal, locally available ingredients, and enjoys scouting out the local Baltimore food scene.