How to Find the Best Croissant in Paris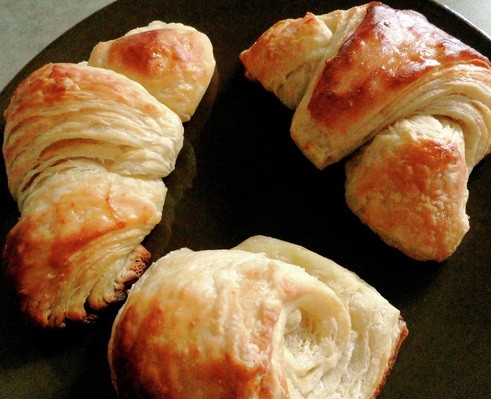 Avoid wasting a beautiful morning in the city of lights eating an average tasting croissant.
By Monet Moutrie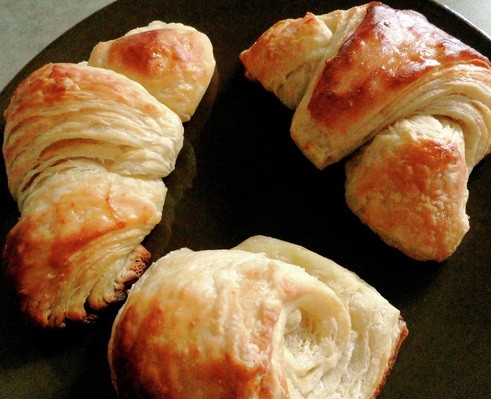 Although I bake daily, I rarely set aside the hours needed to produce those universally-known delights, the croissant. Laminated doughs require a process of pounding and chilling that must be repeated again and again before pastries are ready to be baked. All the work eventually pays off–imagine eating a croissant pulled from your own oven–but on most days, croissants require more work than I have time.
So with its buttery layers as thin as paper , the time-consuming croissant reminds me of why I love Paris. Because in Paris boulangeries (bakeries) or patisseries (pastry shops) sell baskets of these crescent-shaped pastries, often fresh from the oven, on every corner.  A cup of coffee and a freshly-baked croissant? Nothing sounds better. Especially if I don't have to roll up my sleeves and pound sticks of butter.  If you travel to Paris, you won't have any trouble finding these buttery delights. Instead, you'll need to know how to find the very best. After all, most of us won't be in Paris forever and why waste a morning on an average croissant?
Tip 1: Purchase and eat before noon.

Croissants are one of those baked items that taste best when fresh. Even a few hours can make a difference in texture and taste. Let your nose lead you as you wander the streets in early morning. A bakery that smells of yeast and butter on the street is a sure sign that warm pastries await. Enjoy your croissant with a cup of coffee and the newspaper. Don't dare buy them in the afternoon…unless you want to be disappointed.
Tip 2: Bring on the butter.

Be sure you chose only the cream of the crop–the traditional croissant au beurre, made with only butter. The more common croissants ordinaires are made with margarine and lack that enviable caramelized crunch. Many pastry shops will offer a variety of croissant flavors, but stick with the original. A truly satisfying croissant doesn't need the addition of any fruit or chocolate or cheese.
Tip 3: Talk and watch the locals.

While this might seem like common-sense, many tourists get caught-up in visiting the bakeries listed on blogs or in tour books. Without doubt, many of these recommended bakeries and pastry shops produce quality breads and croissants, but the only way to find the very best is to watch the locals. Remember, to Parisians, the bakery is a place of daily exchange and community. Every Parisian has his or her favorite boulangerie, and you better believe that they know how to pick a good one.
Monet Moutrie
Monet Moutrie is an avid baker, based in Austin, Texas. She has a passion for bringing people together through the preparation and sharing of quality food. She is a writer and editor for the Department of Veteran Affairs and manages her own blog, Anecdotes and Apple Cores.