Hotter Than July: Pork Vindaloo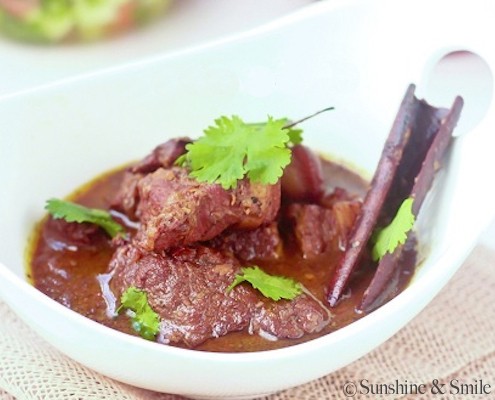 Vindaloo is not for the faint hearted, but any spice lover will fall head over heels with this dish.
By Kankana Saxena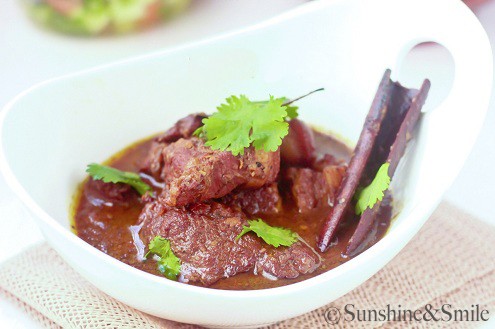 Vindaloo is originally derived from the Portuguese dish "Carne de Vinha d' Alhos" which is made with pork, wine and garlic. The dish was modified by addition of vinegar instead of wine and lots of kashmir chilies, which gives a rich color to the dish without making it too hot!
See Also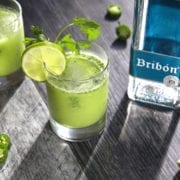 When it comes to a dish like Vindaloo, you need a lot of patience. Letting the meat marinate overnight is a must and then once it's cooked, you need to let it rest for another night. Trust me it will be worth the wait! Also, it's a slow cooking process and that's how all the spices combine to make the dish flavorful with the soft and juicy meat.

It's spicy tangy meat curry which can me made with any meat, I used pork! This can be made in advance as after cooking you need to let it rest for a minimum of 8 hrs for the flavor to blend perfectly with the meat.
Ingredients
1 lb (1/2 Kg) pork, cut into bite size pieces
1 large onion, thinly sliced
1 medium tomato
1 cup (236 ml) red wine (I used zinfandel)
salt
oil
cilantro, for garnish
1 inch cinnamon stick
For the vindaloo paste
6 to 8 kashmir chilies
1 inch ginger, grated
6 garlic cloves, finely grated
2 tbs (24 ml)cumin seeds
6 to 8 whole peppers
1 tsp (5 ml) cardamom seeds
2 tbs ( 24 ml)coriander seeds
juice of one lemon
salt
Instructions
In a pan, dry roast kashmir chili, cumin seed, whole pepper, cardamom seeds and coriander seeds separately for about 2 minutes.
Once done, let them cool and then, grind them to a fine dust.
Add lemon juice, garlic, ginger and salt to them and mix it properly.
Rub the spice mix on the pork and let it marinate for 8 hrs minimum or overnight.
In a deep pan, heat some oil and fry the pork pieces individually. Retain the juice from marination as it will be used later.
Once fried, keep the pork pieces aside.
In the same pan, add the cinnamon stick and onion and cook until the onion is translucent.
Add tomato and cook for another couple of minutes.
Pour the cooked onion and tomato into a food processor and blend it to a course paste.
Pour it back to the pan and add the fried pork. Also, add the remaining juice from the marinade.
Cook for few more minutes and add 1 cup water.
Cover the pan and let it simmer in low heat for about 30 minutes.
The water should be reduced and the pork should be almost cooked.
At this point, add the wine and mix it properly. Then, cover the pan and let it simmer for another 30 to 40 minutes. Keep stirring occasionally.
Check for salt and add if required.
Once the pork is boiled and soft, switch off the heat and cover the pan. Let it rest for at-least an hour. If you want the best flavor from the dish, let it rest overnight before you enjoy it!
Notes
The cooking time will differ depending on the meat you using.
Kankana Saxena
Kankana Saxena shares culinary journey, travel stories and passion for photography in her blog 'Playful Cooking'. Her cooking style is mostly nutritional with little bit of indulgence here and there. She believes in the mantra 'homemade is happiness'! She is a native of India but currently resides in Santa Clara, California with her husband.