Hotel-Restaurant Taubenkobel and the Art of Synchronicity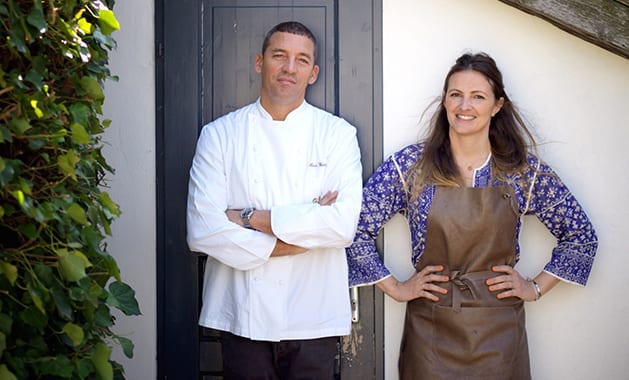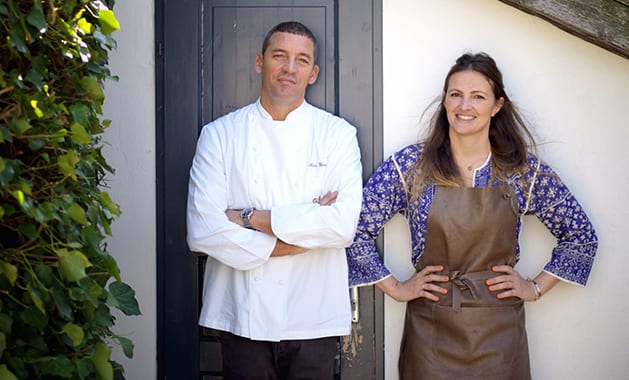 An interview with Chef Alain Weissgerber and his wife Barbara on the taste of Pannonia, unity and family life at Relais & Châteaux's Taubenkobel.
By Roberta Phillips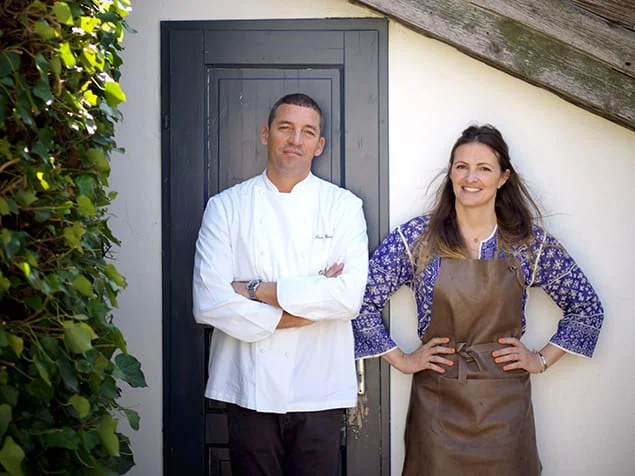 After just a few minutes talking to Barbara and Alain, the co-owners of the family run Relais & Châteaux hotel and restaurant Taubenkobel, Austria, one becomes completely absorbed by their warmth and palpable veracity. They talk earnestly about their humble beginnings, close family relationships, about living off the land and the desire to pass on their reverence for what the region of Pannonia has to offer, "without compromise". They are not pretentious or cliché and they haven't constructed some infallible business model for the 'most coveted dining experience'; What they are passing onto their guests is something truly authentic, based on a philosophy of unity and sustainability.
A member of Relais & Châteaux for the last nine years, Taubenkobel has greatly benefited from the association's highly prestigious reputation as a collection of the world's finest hoteliers, chefs and restaurateurs, setting the standard for excellence in hospitality. Known for its extremely strict admission standards, the association's mission is "to spread its unique art de vivre across the globe by selecting outstanding properties with a truly unique character." Therefore, a place amongst this illustrious family brings with it a seal of distinction, and in turn, a host of international guests.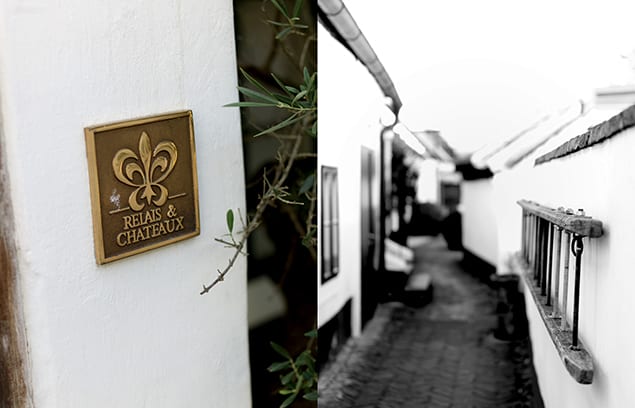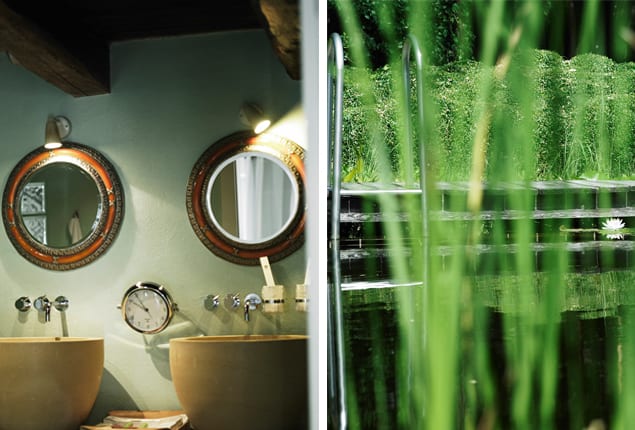 Once the cheapest house in Burgenland, the seventh largest of Austria's nine states, Taubenkobel now boasts 12 luxurious, unique guest rooms, an exquisite restaurant and the more casual "Greisslerei" next door, beautiful gardens and a small lake, transformed to be used as a natural swimming pool. Opened 31 years ago by Barbara's parents Walter and Eveline Eselböck, the place has quite literally grown and developed with the family, each generation bringing a new lease of life into what was simply a one room restaurant and kitchen. Barbara explains: "When guests come here they really get the feeling that we've built every stone ourselves." But it doesn't stop there. This concept is delicately woven into every aspect of the association – from Alain's eight o'clock forage for wild herbs to Walter's well thought out interior design of each individual guest room – they have created an experience that is so incredibly personal and geographically specific, one cant help but fall in love with it.
Though some have criticized them for their unconventionality, they have clearly been doing something right, awarded two Michelin stars and 18/20 by Gault and Millau, a very high rating, with the highest possible score of 20 having only ever been given twice in the guide's fifty years. A great disappointment to the family, the Michelin Guide unfortunately decided to stop reviewing outside of Vienna and Salzburg in 2009 resulting in a feeling of separation from fine dining spots just forty five minutes away. However, despite this decision and geographic misfortune, Taubenkobel has set itself apart from these very same restaurants in quality and originality, remaining one of the absolute best restaurants in the country, also ranking 89 on San Pellegrino's list of the world's best restaurants.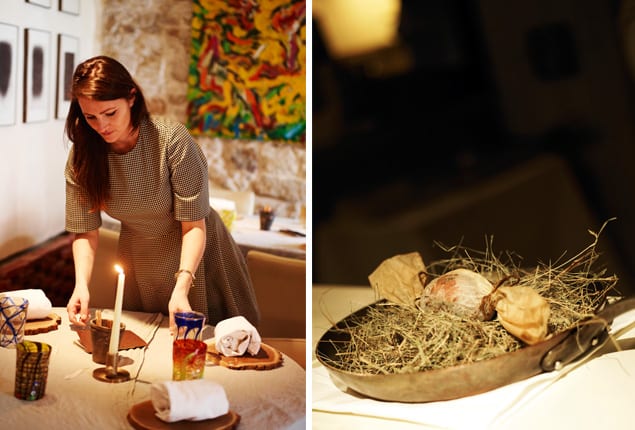 As Alain sees it, Austria is lacking the culinary identity that countries such as Spain and France (his birthplace) possess: "Austrian people don't think about food like, for example, the French. They would much rather buy a big television than a meal in a top class restaurant," going on to say that, for Austrians, food is eaten for fuel rather than for pleasure. As a chef who once said that you couldn't eat anything from the country, Alain sees it as his mission to open people's eyes to the richness of Austrian, and more specifically Pannonian, cuisine, and he does this by buying everything that others aren't. He works very closely with local farmers, planning out the produce to be grown and farmed for that year, never resorting to importation, unlike his competitors. "Many other chefs and restaurants in Austria say that they cook with only regional ingredients, but they're not actually doing this," – an error of judgement in Alain's opinion as they are overlooking the abundance of diverse ingredients produced by Austrian land.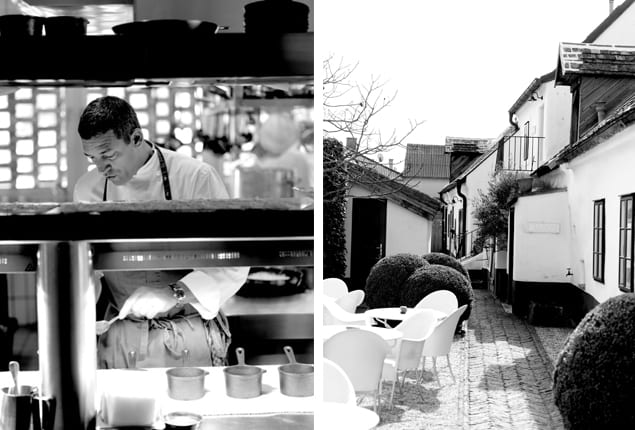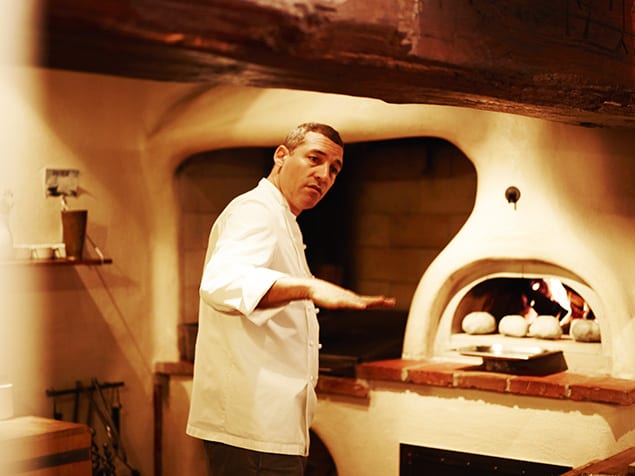 Born in France and a self-taught chef, Alain has been living in Austria for the last 25 years, opening his own restaurant at just 23 years old and earning himself a Michelin star in the process. Now, at Taubenkobel, and as the purveyor of Pannonian cuisine, Alain is responsible for turning fish from the nearby muddy lake, white asparagus from near their little house in Croatia and wild garlic brought home by their children into the distinctly delicious taste of Pannonia. "The taste that I want to convey through my dishes is the real taste, not the industry taste. I want the guests to bite into my food and know that they are dining at Taubenkobel." What Alain is creating is very specific and extremely pure. He doesn't overly complicate dishes with more than 10 ingredients, instead he turns his physical surroundings into a taste that cannot be found anywhere else.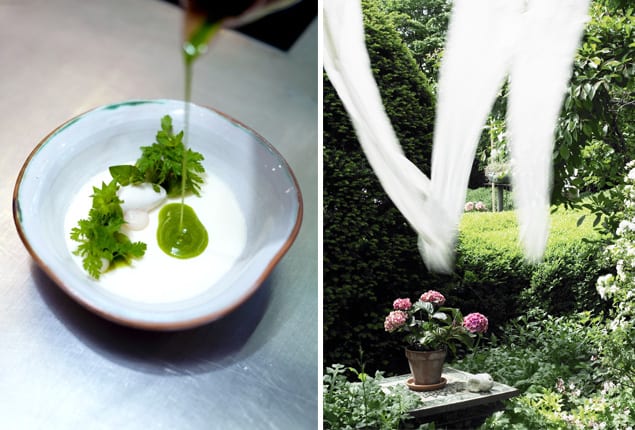 Taubenkobel is where the Eselböck-Weissgerber family eat, sleep and work; This is where they have grown up and are bringing their children up; This is not some fancy big city restaurant where you'll get turned away for not wearing a tie; This is where Converse have previously been a part of the staff uniform and the dishes are served up on locally made clay plates, and it works.
Their secret: synchronicity. Each element of Taubenkobel complements the other; The image of the lusciously green gardens is intensified by the distinct, warm smell flowing out of the kitchen, whilst the sometimes surprising, yet mouthwatering ingredients take you off on a tour of the local area and into the farms supported by Taubenkobel. This continuous, harmonious cycle of sustainability, familiar ties and regional perspective is exactly what has always, and continues to, define Taubenkobel as one of the best restaurants in Austria.
Taubenkobel is situated 45 minutes South-East of Vienna, just 15 kilometres from Hungary.

Roberta Phillips
Roberta Phillips is a UK-writer with a major in English and American literature. Her literary portfolio includes working with popular art and culture publications, both as a writer and editor, as well as taking on the world of fine wines and gastronomy.