The southern bean, bacon, and rice recipe is reconfigured to include tomato and spices such as garam masala.
By Swathi Iyer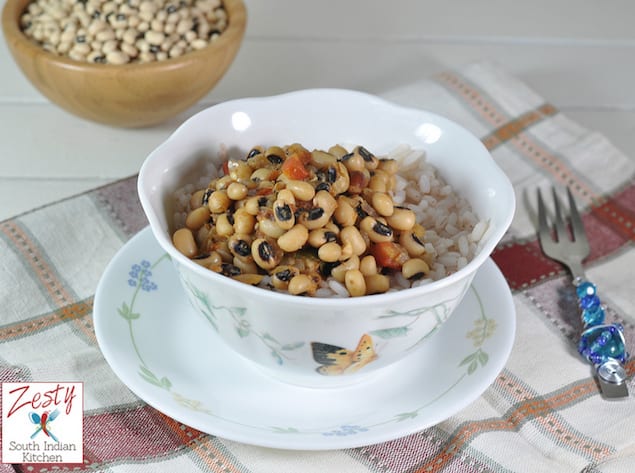 Hoppin' John is basically a black eyed peas stew made with onion, bacon, and rice. The traditional way to make it is to cook everything in a single pot. Even though the origin of this recipe is not clearly known, Hoppin' John was originally a Low Country food before spreading to the entire population of the South. I found the traditional recipe a bit bland maybe because of my Indian roots, which always require some spices.
The dried beans were soaked overnight, and I used pressure cooker to cook them. I also added spices and tomato to enhance the flavor and taste. It almost ends up looking like curry, because of all the spices. Also I like to cook rice separately and serve together, that is modern version of Hoppin' john.
Also you can adjust amount the amount of spice and heat to make it comfortable to your taste. You can also make this recipe in slow cooker.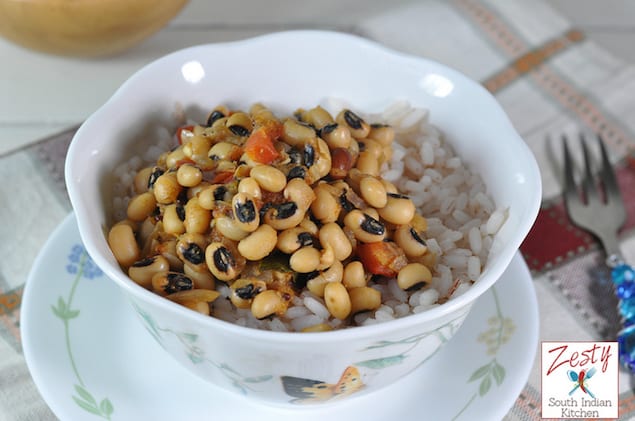 Swathi Iyer
Swathi ( Ambujom Saraswathy) loves to explore cuisines from all over the world, and write about the ones that she and her family enjoyed on her blog Zesty South Indian kitchen. She loves to gives an Indian touch to several of the world cuisine, and has weakness for freshly baked bread. She is also a mom to two wonderful young kids who gives a up or down vote to the food she creates.