So easy to make in pinch and perfect for a pick-me-up snack, Roasted Cashew Butter with Honey!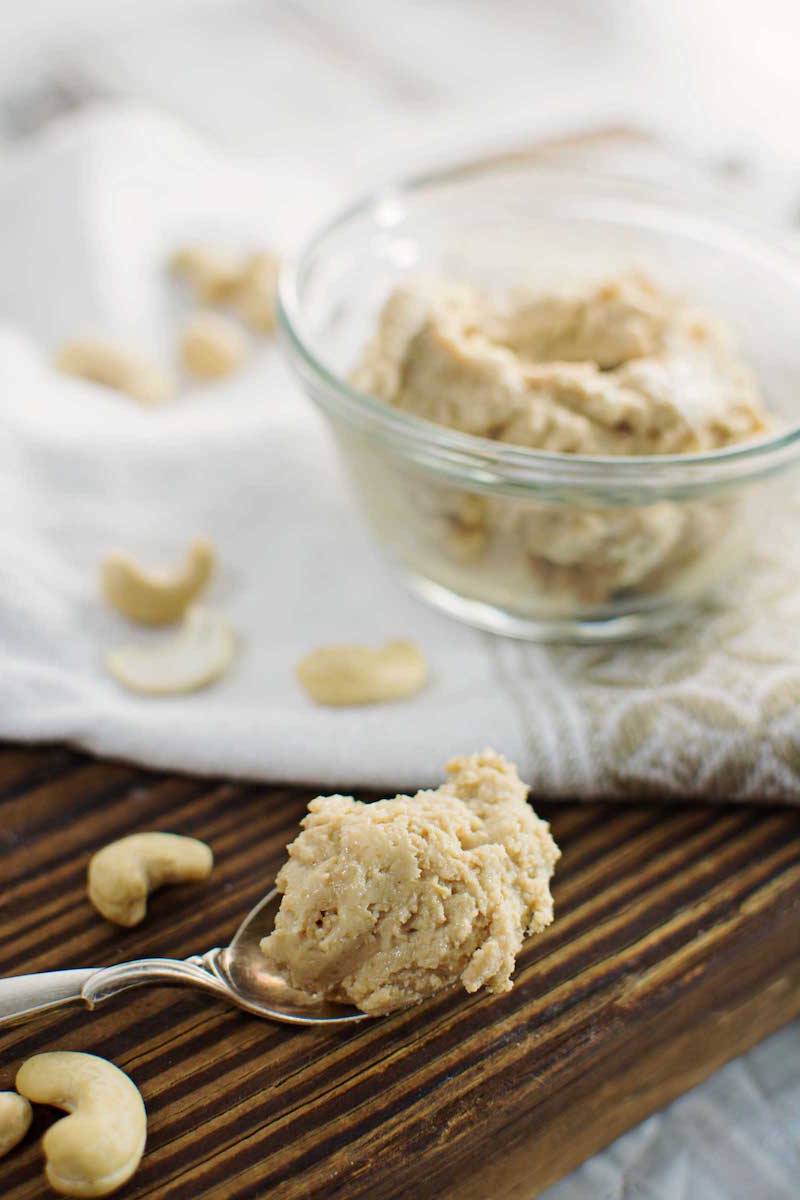 Nut butters have been getting a lot of attention and for good reason, they are a great source of goodness, great for a snack to get you through the afternoon slump or as a pick-me-up after a workout.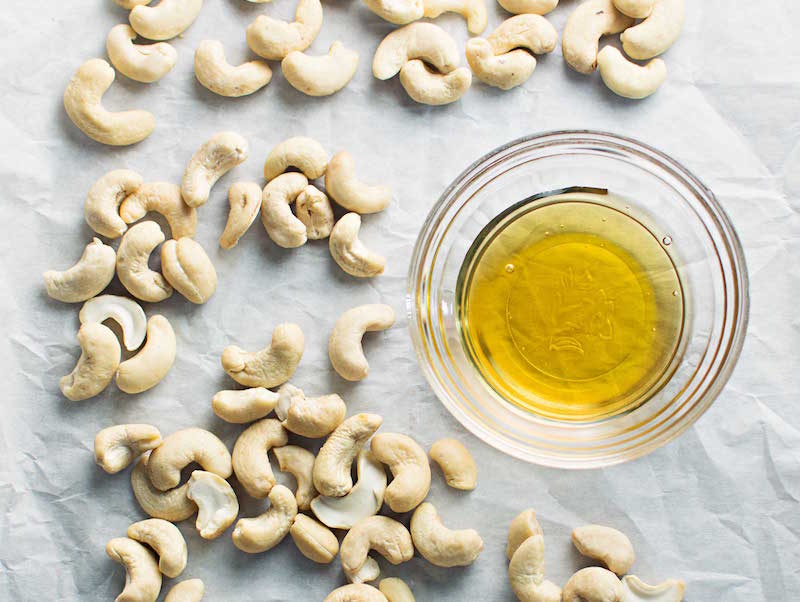 If I ever have a question about a particular food, the place I check is Well-Being Secrets, you can find a ton of information about so many foods there. Here's a great article on 7 Surprising Nuts Great for Weight Loss that includes, yes that's right, cashews.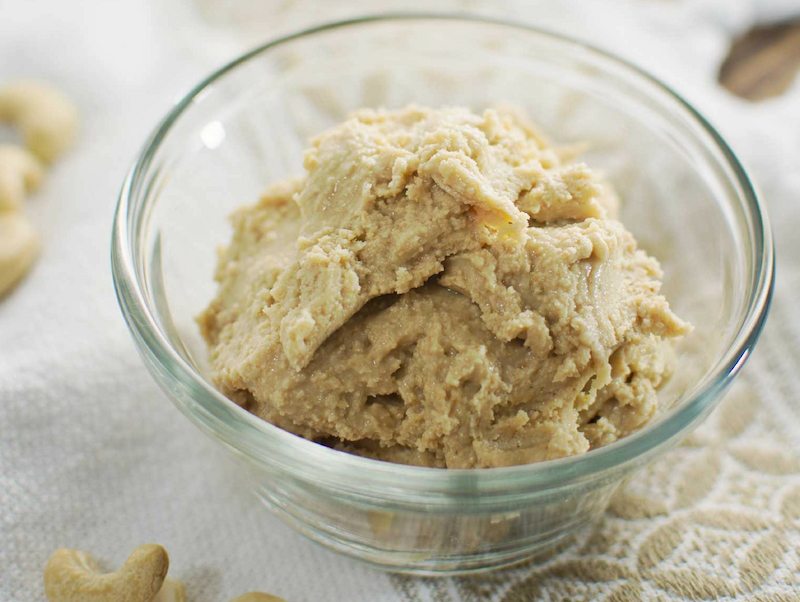 See Also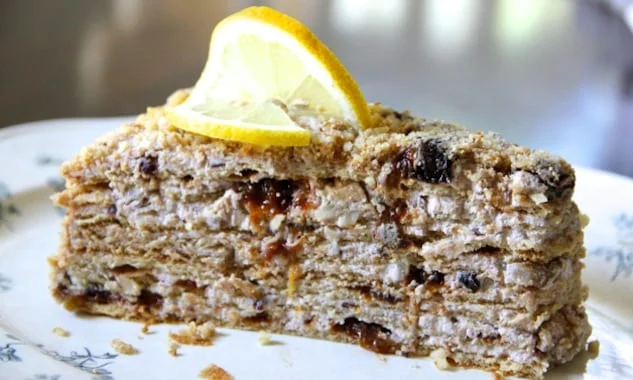 You can easily make your own nut butters, raw or toasted, with a little patience and a food processor!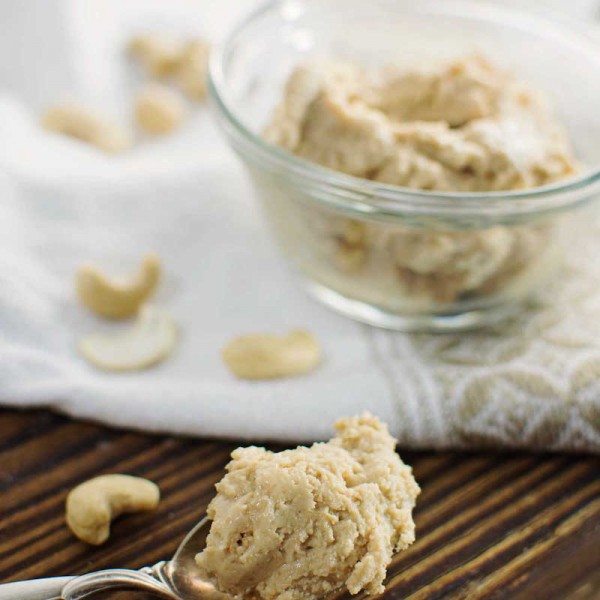 Stacey M Doyle
Ingredients
8

oz

raw Cashews

campaignIcon Coupons

1 - 2

Tbls.

Honey

I like to use Wild Flower Honey

Pinch

of Salt
Instructions
Preheat oven to 350°F. Line a rimmed baking sheet with parchment, trust me, you need parchment for this.

Spread the Cashews onto the parchment lined baking sheet.

Drizzle the Honey over the Cashews, stir them around a bit to coat.

Bake in preheated oven for 8 - 10 minutes in the middle of the oven. Depending on how hot your oven gets, you might want to start checking after about 5 minutes.

Remove Cashews from oven and allow to cool for about 10 minutes.

In a food processor, add the cooled, roasted Cashews and a pinch of Salt. Don't forget the Salt. Of course, you can opt out, but just that pinch balances the taste beautifully.

Start to chop, you will have almost a powdery consistency at first. Keep pulsing away, the next state will cause to start clumping, keep going scraping down sides if needed.

Finally, it will start to create a creamier texture after a few minutes. I think, mine took about 3 minutes. If needed, continue to chop/pulse until desired consistency.

Don't give up if it's clumpy, you just need to continue to chop/puree and before you know it, you will Cashew Butter.

Keep stored in an airtight container in the refrigerator for up to a week.

Enjoy!
NOTES
You can use any nut you prefer in place of the cashews.
Stacey M Doyle
A Southern girl with a taste for travel, Stacey takes inspiration from her global pantry and cooks with a sense of adventure. Now she's raising her three young children to appreciate a wide world of food, even if she doesn't always tell them exactly what they're eating. Stacey is the food photographer, writer and creator of Little Figgy Food. She's also addicted to coffee. Addicted to olives. Fairly obsessed with dark chocolate.