PRESENTED BY FIJI WATER – SHARE YOUR OWN #HOMETOWNGUIDE HERE
Another inspiring #myhometownguide showcases the best of the best in Sydney, Australia.
By Tania Cusack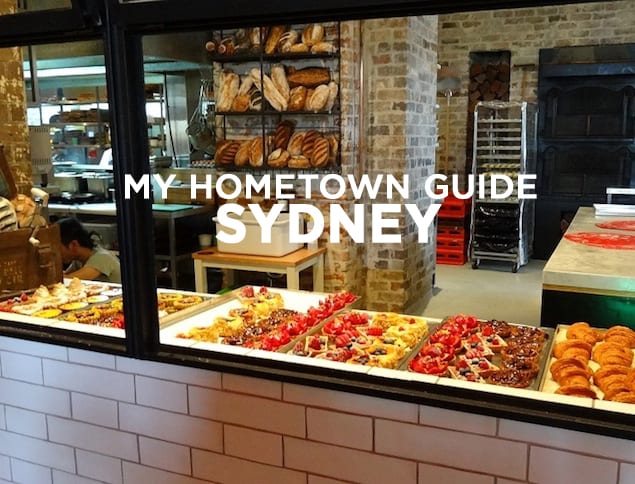 Here's my current 5 favourite haunts. Sydney is so full of places that could go into the Fiji city guide it was a hard choice. See what you think about the places I go frequently.
1. Black Star Pastry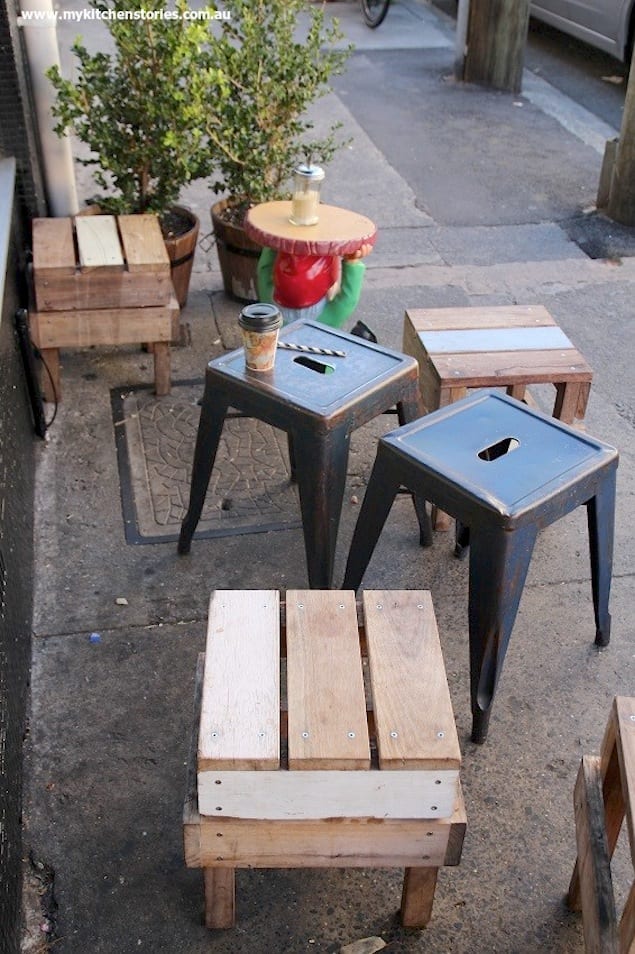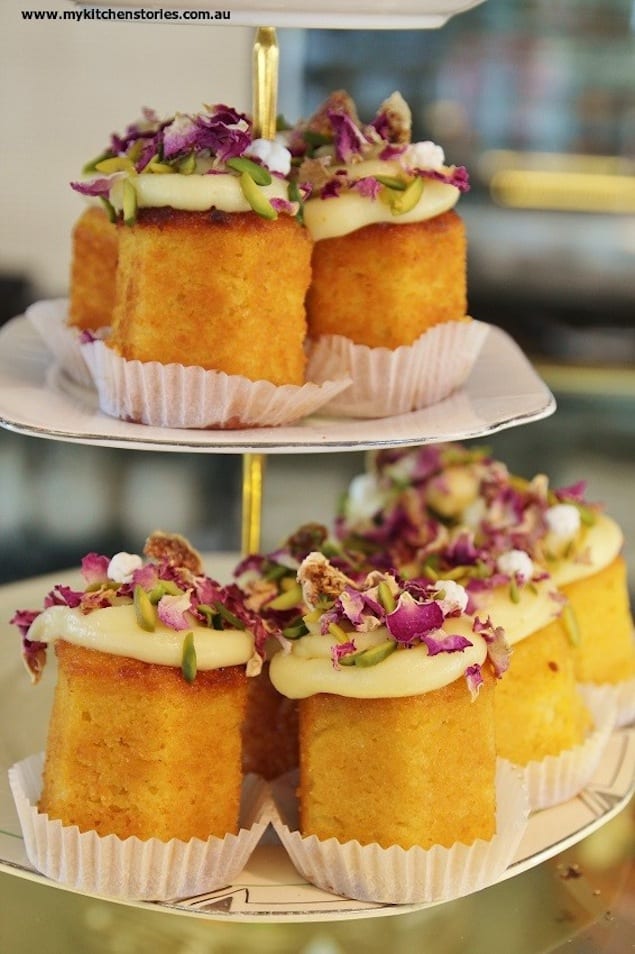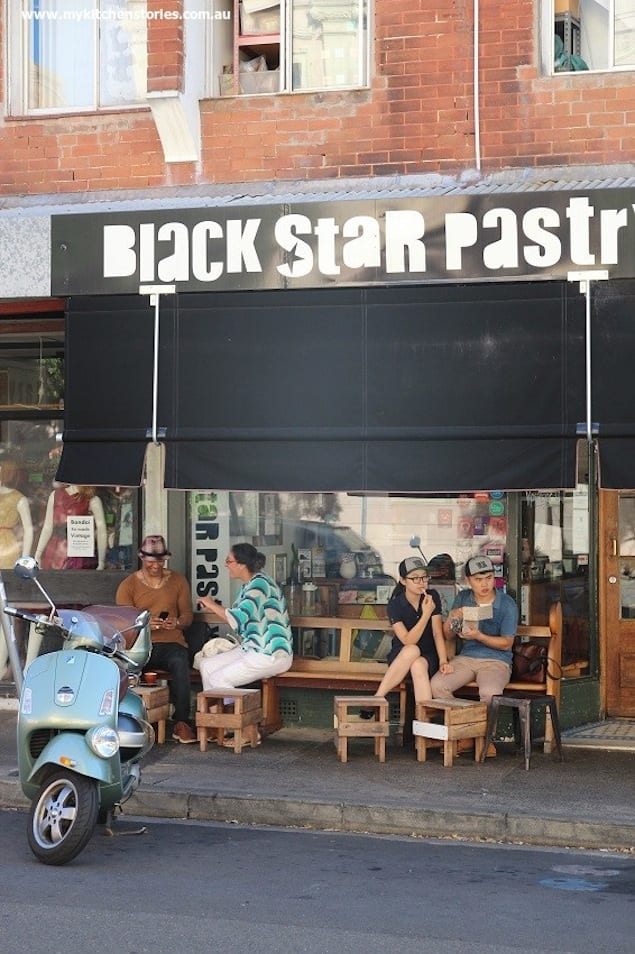 Black Star Pastry has somewhat of a cult following. I can understand because I am one of the converted. You can visit this humble shopfront down a side street of Newtown and find a line out the door at any time of the day. There is not room to even swing a cat amongst the pretty cakes and pastries created by pastry chef Chris The, inside the shop. This is not a cafe in the usual sense. There are no tables and chairs inside, just a counter where you can order a coffee , and when the crowd parts and it's your turn, you get just minutes to oggle those pretty pastries before you order. You will probably cop a serve of attitude with your coffee but all will be well with the world when you take your first bite of Salted Chocolate tart or the infamous gluten free Strawberry and Watermelon cake. There are vegan Brownies with Salted Caramel Popcorn, Lemon Myrtle Chiffon Cake and Brulee Tarts all begging to be eaten. Take them away or grab one of the wooden chairs on the footpath. The tiny shop kitchen has been outgrown and you can now visit them in a more cafe friendly atmosphere a few suburbs away. Here you can buy lamb shank pies and french bread stuffed with well sourced ingredients or just sit down with a selection of cakes and eat in peace.
Black Star Pastry
277 Australia St
Newtown NSW 2042
Phone (02) 9557 8656
Website
2. Porch and Parlour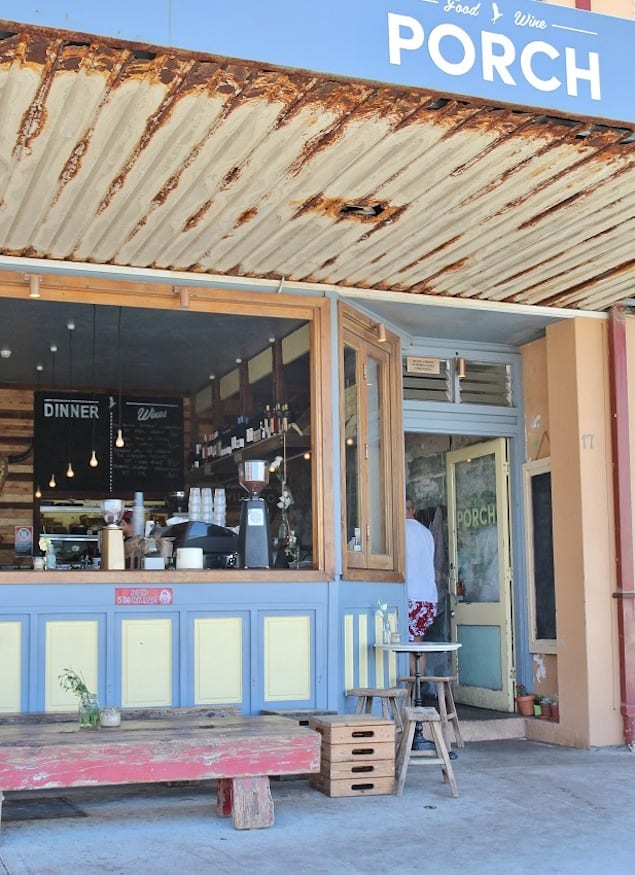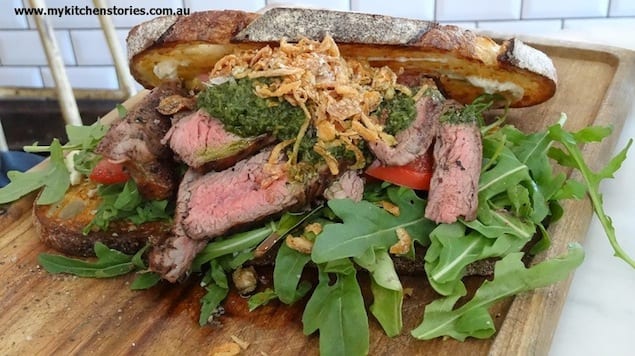 Porch and Parlour is like going to a friends house. It's laid back. I am even at home with the chef having a little karaoke moment while cooking my lunch, because I just want to stay and try everything on the menu. They describe themselves as "simple , seasonal and creative", and I think that just about covers it. There is a genuine sense of community and hospitality. The ocean is just across the road and you can take a walk outside and enjoy a Will & Co coffee while waiting for a Green breaky bowl with kale, spinach coriander, mint, parsley,eggs and avocado for $16. Or maybe a Breaky Wrap with scrambled eggs, bacon, spinach and beans is more your style for $12. Lunch may tempt you with a steak sandwich, red onion jam, chimichurri and fried shallots or even Seared Ocean Trout with wilted kale, quinoa, lemon and black sesame crusted egg. It's all well priced and so much more than it sounds. There's no dude food sliders or cheesy sauces, it's fresh and just as healthy as you think you might want to be on any given day.
Porch and Parlour
17/ 110 Ramsgate Ave,
Nth Bondi Beach
NSW, 2026
Phone (02) 9300 0111
Website
3. The Grounds of Alexandria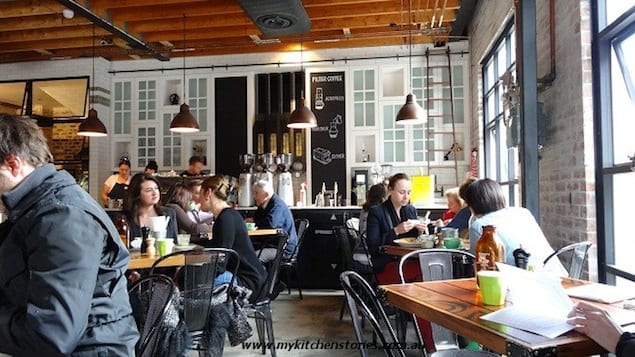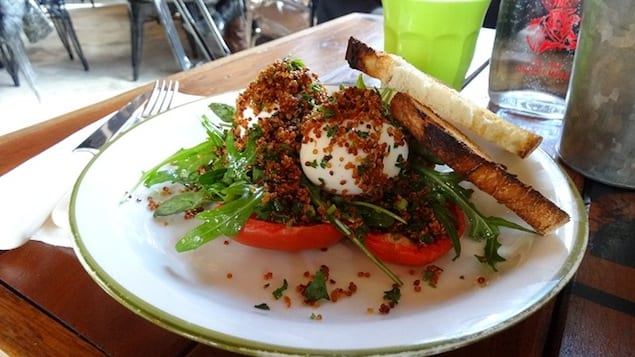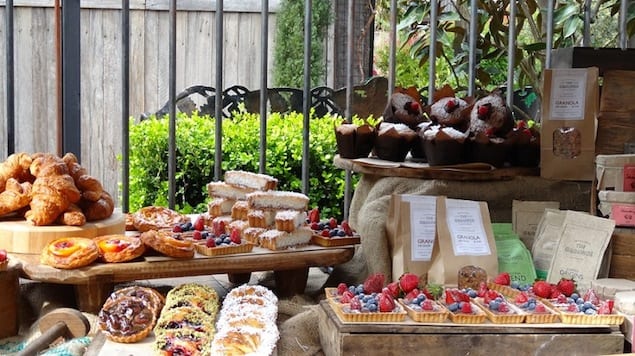 Even if this wasn't the most blogged about cafe in Sydney, it would still be famous and that's because it is just plain good. It's so popular it attracts crowds that are now managed with an outdoor station that takes your name, gives you a vibrating buzzer and encourages you to wander the garden. This is first a coffee venue, although I think you maybe distracted by the beautifully renovated wooden interior of the old warehouse facade. You may also be distracted by the large garden that houses outdoor tables and outdoor kitchens selling cakes and pastries as well as pizzas, fruit and drinks, you may even end up eating here instead of going indoors. They grow some of their vegetables and along with an outdoor children's play area they have a couple of cute animals for petting. But back to the coffee,there are two stations in the restaurant. One doing take away coffees along with breads and pastries. The other build brew bar punches out drip filter coffees and coffees created on a specially designed coffee machine. One side of the cafe is devoted to roasting beans while the bakery kitchen is fitted with an imported German bread oven . With all of this lining up and people watching you are going to need some food. Fresh is definitely a mantra here along with comforting favourites such as a herb crusted schnitzel cut thick and still soft and juicy, and big beautiful crunchy salads- no caesars in sight. Seasonal offerings such as beetroot, orange and goat's curd with crunchy hazelnuts. You could try the soft boiled and peeled egg rolled in toasted Quinoa with roast tomato and rocket $14, or Pappardelle with slow-braised lamb and peas There's the Grounds Burger ($18) of dry-aged angus beef, cheese, tomato, house pickles and fat chips. Weekends now include market stalls in the garden and there is an expansion into the building next door to include a potting shed and add more growing area. This place is inspiring and leading the pack. Note: You will have to wait.
The Grounds of Alexandria
BUILDING 7A, NO.2 HUNTLEY ST A
LEXANDRIA NSW 2015
Phone (02) 9699 2225
Website
4.Gelato Messina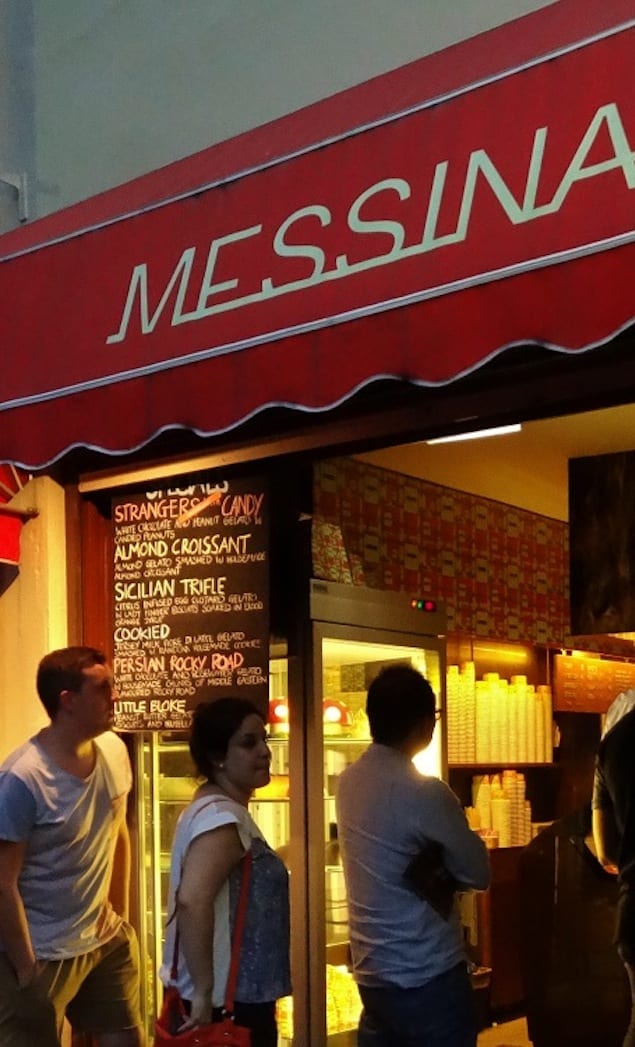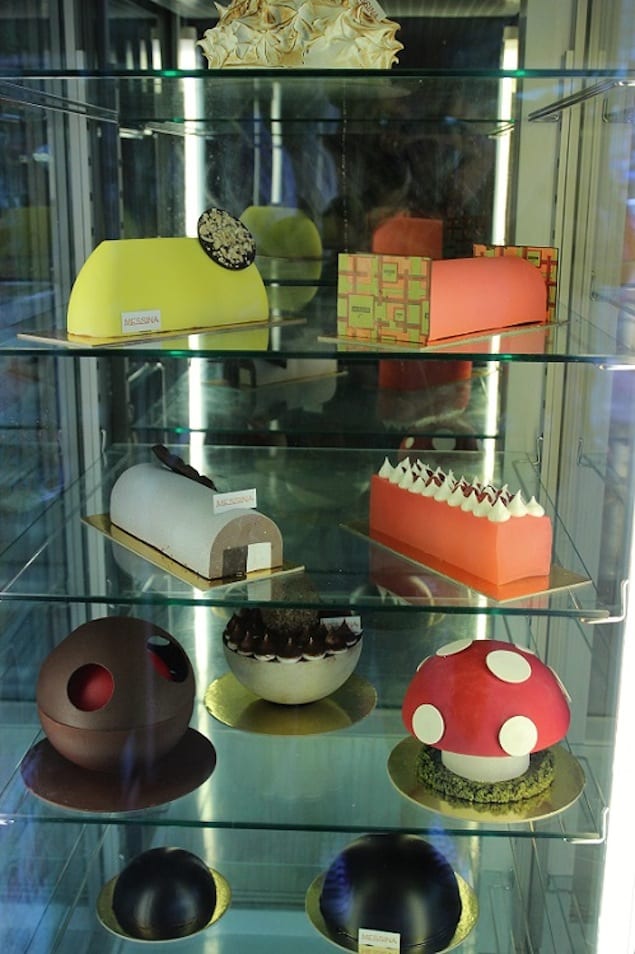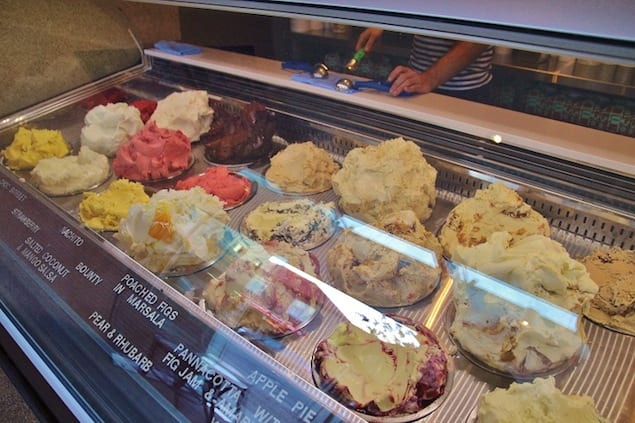 Ice cream is usually for hot weather but not gelato Messina. This gelato is for all weather. When something suddenly becomes popular it's easy to think they are an overnight success but this very special Gelato business is not. Nick Palumbo is the inspiration behind this burgeoning empire that now boasts 4 stores in Sydney, 1 in melbourne a laboratory kitchen and a "Gelato University". Nick was in debt when he opened his Darlinghurst store and teamed up with a chef to create the high quality gelato in ever increasing flavours. He's a bit of a scientist dreaming up ways to produce incredible gelato cakes and flavour constructions and encouraging his test kitchen chefs to work on natural, well-defined flavours. Australia Day might see Pavlova ice cream or even Beer sorbet or Anzac cookie gelato. Anything is possible. Everything used in Messina gelato is made in store. Cookies and cream, yep, cookies made here. He has a repertoire of over 500 flavours. Don't worry though it's not all about science you can still have vanilla or raspberry or chocolate and salted caramel but you might just like to throw in a Persian Rocky Road made with white chocolate and rosewater gelato and chunks of house made Middle Eastern flavoured rocky road… well? Legions of fans have gradually grown. They have grown to such an extent that customers line up obediently behind the confines of a red velvet rope. Sometimes this line snakes down the road and looks a bit like there is some amazing nightclub in there behind the ice cream counter. A twisted Hot Dog was one of the genius creations. A milk chocolate gelato sausage served in a warm finger bun (brioche like), with Passionfruit "mustard and raspberry "ketchup" buttercream "mayo" and coconut "onions". This place has got Hometown favourite written all over it.
Gelato Messina
Various Locations
Phone (02) 8354 1223
Website
5. Young Henry's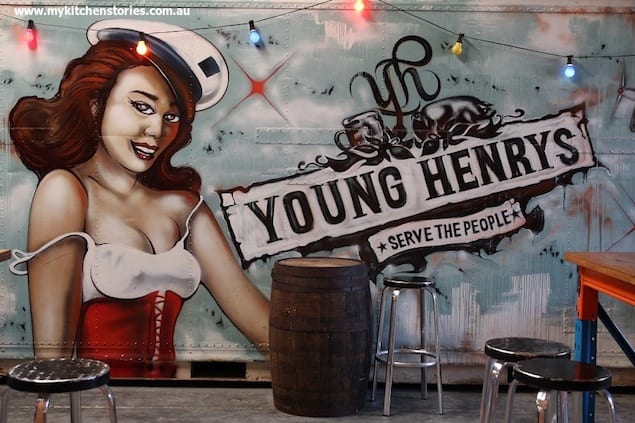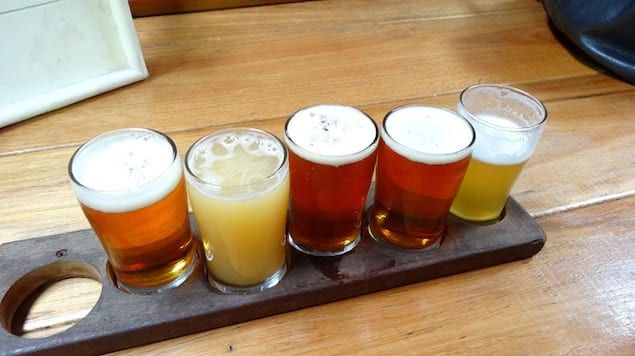 Have you ever wanted to go to a brewery and talk to the guy that makes the beer? Well here's your chance. Not only can you engage one of the passionate brewers at Young Henry's in conversation, but you can do it with one of their beers in hand. This brewery right in the back streets of Inner Western Sydney's Newtown started with a group of passionate brewers. They wanted to make natural small scale beers and ciders and be able to collaborate with restaurants and other businesses by creating specialty flavours and one off specials. That's what they do in increasing increments. They make English-style bitter, an unfiltered natural lager, a hop ale and a"tart" cloudy cider. You can buy a paddle and taste the lot for around $10.00. This is a place for tasting and if you want to make an afternoon out of it bring along your favourite food. Maybe a few cheeses to match with your beer or even pizza if you insist.There's a cellar door here too. Take away your favourites in a returnable "growler".
Young Henry's
Units D & E, 76 Wilford St.
Newtown, NSW 2042
Phone (02) 9519 0048
Website