PRESENTED BY FIJI WATER – SHARE YOUR OWN #HOMETOWNGUIDE HERE
Iowa native, Diana, let's us in on the best places to grab a bite, and sometimes a beer too.
By Diana Baumen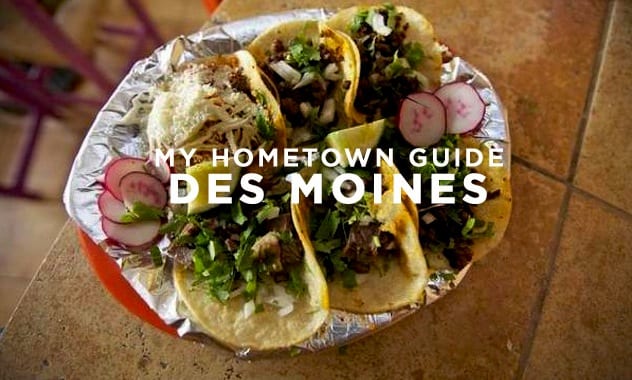 When it comes to eating out in Des Moines, Gabe and I have our tried and true spots that we enjoy to visit. Since we're a family of 5, we don't go out too often, but when we do it usually has to meet 3 criteria.
1. The food has to taste good. We are a simple family. We enjoy simple, real food made with fresh ingredients that we can taste. If it's traditional, even better.
2. Local. We enjoy supporting our local restaurants especially when they support their local family farmers.
3. MUST serve good beer! Maybe this should be our number one requirement Gabe and I may be simple but we like a good beer and when it's local, even better!
1. Tacos Mariana's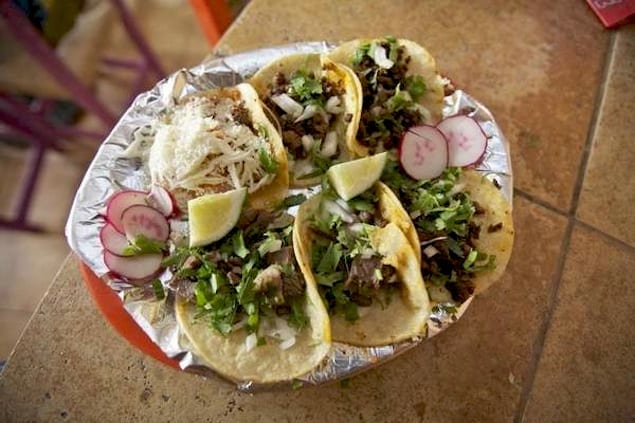 This is a very small establishment run by Mariana herself. Mariana, now my friend, came from Mexico to Iowa and opened up this small restaurant to make a living. It took off simply because her tacos are legit! They taste just like a taqueria tacos from Mexico.You can order any variety of taco that you'd like. From carne asada, al pastor, chorizo, tongue… you name it, she'll make it. I also enjoy that the beans she makes are from the mayocoba bean. They're much more creamier which she then tops with authentic cotija cheese. Pair it with a Sol or Dos Equis… perfect. This is one of our favorite local restaurants.
Tacos Mariana's
1305 University Ave
Des Moines, IA 50314
Phone (515) 288-1499
Website
2. La Mie Bakery


La Mie is a lovely French bakery and cafe. When you walk in the ambiance is that of a European patisserie that smells of fresh baked bread. Their cafe is made up of simple dishes, using real, fresh ingredients. I particularly enjoy eating their different varieties of tartines and my boys love their french toast with berries.
La Mie Bakery
841 42ND Street
Des Moines, Iowa 50312
Phone (515)255-1625
Website
3. Tacopocalypse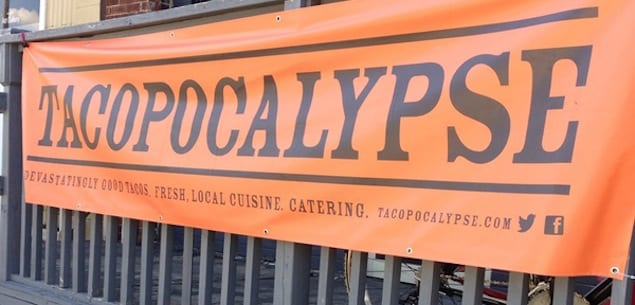 Tacopocalypse is a hipster joint serving taco-truck type tacos you'd find on the east or west coast. Their variety of tacos are a fusion of different flavors from Thai, Korean, to Mexican. I love that they garnish a variety of their tacos with homemade slaw; however, I feel if they fermented it, it would take their tacos to another level. I do love that they support their local farmers and buy local meats when they can. It's a fun place to visit and I'm hoping that one day they'll get a license to sell beer
Tacopocalypse
621 Des Moines Street
Des Moines, Iowa 50309
Phone (515)779-8403
Website
4. Mullets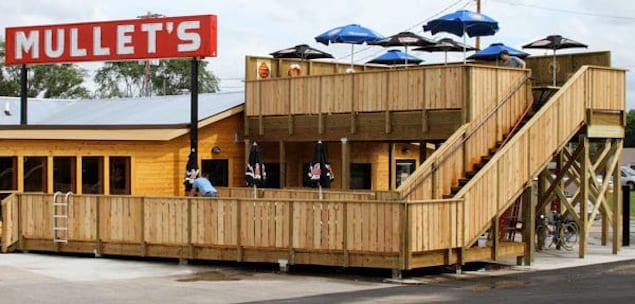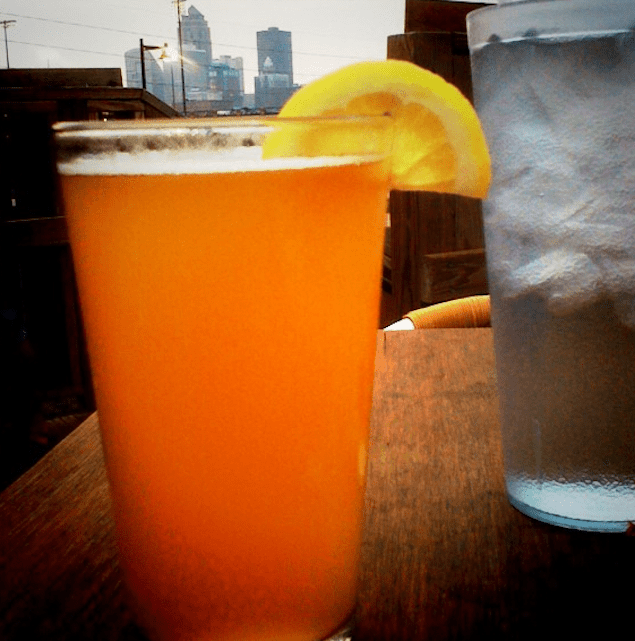 Located in Downtown Des Moines on the east side of the river, Mullets is a great place to relax and enjoy the view. With a good burger, a good beer, and a great view, this local establishment makes it to the top of our list.
Mullets
1300 SE1st
Des Moines, IA 50315
Phone (515) 244-1443
Website
5. The Flying Mango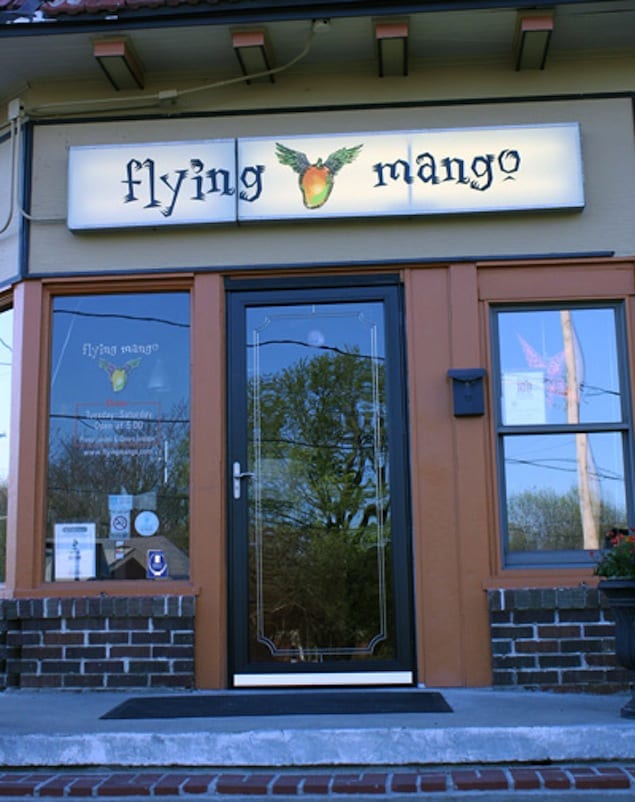 Going out to eat at a fine dining establishment is much more difficult for me to visit. I guess you can call me a snob when it comes to fine dining simply because I don't like food that taste like it came from a hurried kitchen. I don't enjoy sloppy sauces, heavy pasta meals, or plates piled so high that one dish could easily feed a family of four. So, when I first visited The Flying Mango, I was in heaven. It's a small local cajun restaurant. They smoke their meats for 24 hours and serve the best red beans and rice I have ever had. They also make a delightful corn bread, moist like a cake, topped with a gently sweetened honeyed butter. Really, this place is good. If visiting, I would suggest leaving the kids behind and ordering a bottle of red wine. The place is a sweet place to relax and spend a couple hours chatting with good friends and family.
The Flying Mango
4345 Hickman Road
Des Moines, IA 50310
Phone (515)255-4111
Website