Homemade Sun Dried Tomatoes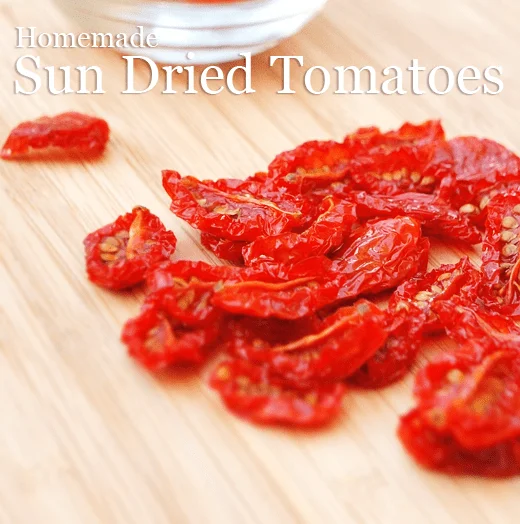 The concept is really simple and it's almost not worth calling this a "recipe" but if you never made or wonder a way to make your own sun dried tomatoes, here's one.
By Ariel Rebel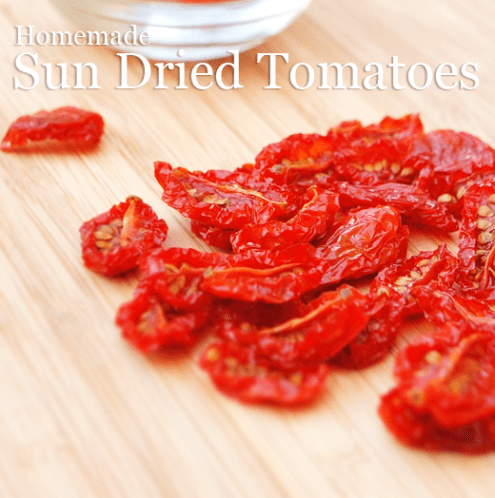 There is obviously other ways to make these little pieces of heaven but i find that the oven technique is the fastest one. You barely need anything beside a bit of oil, some parchment paper and a LOT of patience!
Homemade Sun Dried Tomatoes
The concept is really simple and it's almost not worth calling this a "recipe" but if you never made or wonder a way to make your own sun dried tomatoes, here's one.
Ingredients
Fresh cherry tomatoes
1-2 teaspoons of olive oil
Instructions
Pre-heat your oven at 170, line a parchment paper on a baking sheet.
Cut your cherry tomatoes in half, toss in a mixing bowl with 1-2 teaspoons of olive oil
Line your tomatoes in one layer on the baking sheet and put them the oven for 8 to 12 hours… You can check them once in a while and remove the tomatoes that dried up faster than the others… it could take up to 14 hours as far as my experience goes but every oven is different and every tomatoes will dry in a different time matter.
Ariel Rebel
Canadian food blogger, model and web designer Ariel Rebel was born in Montreal in 1985. Her love for food started at a young age by looking at her grand mother cooking pie after pie while she was trying to steal some uncooked dough from the counter. Ariel inspiration for recipes comes from her French Canadian roots mix with all her traveling memories and the countless hours she spent running around Montreal to taste all the different culinary cultures. Her passion for cooking big dinners for her friends and family never ceases to increase every year and that's what motivate her to keep learning new skills while experimenting in her kitchen at much as she can. On her blog (ZestyandSpicy.com) Ariel shares with the world her passion for flavorful and healthy recipes while blogging small pieces of her life as a model and a web entrepreneur.