These soft pretzels are perfectly salty with a side of sweet honey-mustard sauce to satisfy anything you are craving.
By Sheryl Aronow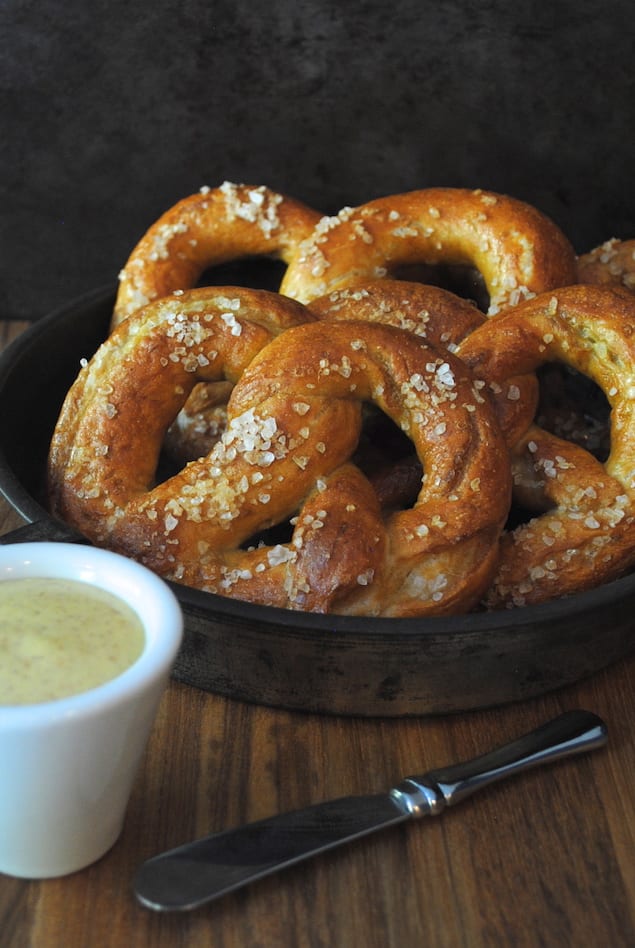 One of the most difficult decisions for me is "Sweet or Salty". I know you struggle with this one too. It's not a decision that one can make lightly, and more often then not, I opt for sweet. However, there are those times when it's not about the sugar, but rather that salty crunchiness.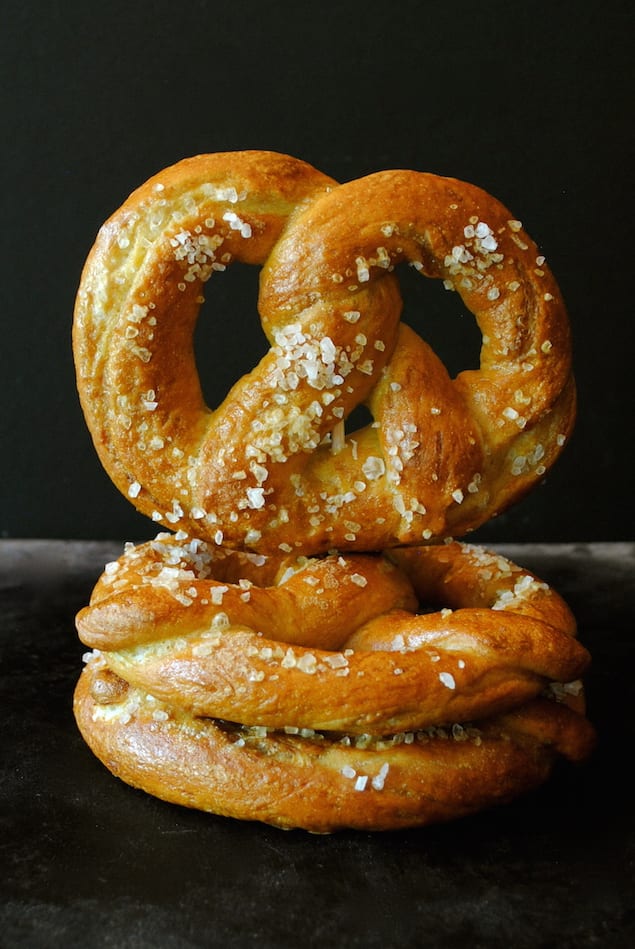 The solution is whipping up a batch of homemade Soft Pretzels. Don't be intimidated, you can do this. They're really easy, and so worth the effort. The end result is salty and crunchy on the outside, and soft and doughy on the inside. They're best right out of the oven. I serve them on family poker night with a Honey Mustard Dipping Sauce. These are so good, I usually make two batches…and there's never any left.
See Also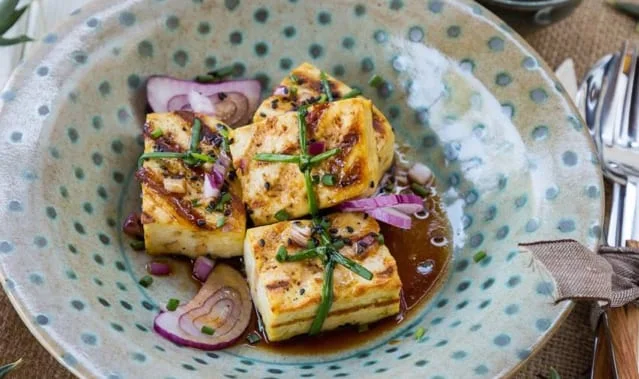 Get the recipe for the Honey Mustard Sauce here.
Homemade Soft Pretzels
These soft pretzels are perfectly salty with a side of sweet honey-mustard sauce to satisfy anything you are craving.
Recipe Type:
Baking, Snack
Serves:
makes 8 large pretzels
Ingredients
1 cup warm water (approx. 105 degrees)
1½ teaspoons granulated sugar
2¼ teaspoons active dry yeast
3 cups all-purpose flour
1 teaspoon kosher salt
cooking spray
large pot of water (about 10 cups)
½ cup baking soda
1 egg, lightly beaten
1 teaspoon cold water
pretzel salt
Instructions
In the bowl of an electric mixer, place the 1½ teaspoons of sugar, then pour the 1 cup of water over top and stir. Sprinkle the yeast on top, and let it stand for 10 minutes until it becomes foamy.
In another bowl that you've measured the 3 cups of flour into, now whisk in 1 teaspoon of kosher salt. Using the dough hook on your electric mixer, mixing on medium speed, begin to add the flour mixture to the yeast mixture, ½ cup at a time until a smooth, elastic dough forms. Mix on medium speed for about 5-6 minutes. Take dough out of bowl, and knead several times on a lightly floured surface, until dough becomes smooth and elastic.
Place the dough into a well oiled bowl, and turn the dough along the sides of the bowl to coat it in the oil. Cover the container with plastic wrap and let the dough rise for about an hour until it has doubled in size. When dough has risen, punch the dough down to release any air bubbles, cover and let rest for 5 minutes.
Preheat the oven to 425 degrees F. Cut the dough into 8 equal portions. Work with one portion at a time, and keep the others covered with plastic wrap to avoid them drying out. Roll each portion into a 20? rope, with the ends tapered. Twist the rope into the traditional pretzel shape.
Place the pretzels on a parchment covered baking sheet that has been sprayed with cooking spray as the pretzels become very sticky and this will make them easier to remove from the baking sheet. Cover and let them rest for 10 minutes in the fridge. I find when they are chilled, they are easier to work with.
Fill a dutch oven or stock pot with water and bring to a simmering boil. Slowly add the ½ cup of baking soda and reduce the water to a simmer. Gently lower one pretzel at a time into the water for about 45 seconds. Gently remove the pretzel from the water, and place on a sprayed, wire cooling rack.
Beat the egg and the water together, and then brush it over the surface of the pretzel and then sprinkle with the coarse salt. Transfer the pretzels to a parchment covered baking sheet (4 pretzels to a sheet) that has been lightly sprayed, and bake at 425 degrees F for about 15-17 minutes, or until pretzels are golden brown. Cool on a wire rack. Pretzels are best eaten that day, but can be re-crisped up in the oven the next day. Serve with Honey Mustard Dipping Sauce. (see the link above for recipe)
Notes
To portion your dough into 8 equal pieces; cut the dough in half, then cut each half in half, then each quarter in half. Remarkably, you will end up with 8 equal pieces.

Boiling the pretzels in the baking soda bath will give the pretzels their golden color and will create the classic crunchy exterior, leaving the inside soft and doughy.

After shaping the pretzels into their signature shape, I like to place them on a sprayed cookie sheet into the fridge for about 10-15 minutes as I find this makes them easier to handle.

When adding the baking soda to the boiling water, step back and add it slowly. Adding it all in one shot will cause the water to erupt and you could burn yourself. I learned this the hard way.
Sheryl Aronow
Sheryl is a Los Angeles based foodblogger and culinary school graduate who continues to teach baking classes in the LA area. As the name of her blog "Mama's Gotta Bake" may indicate, she has a passion for good, old comfort food and strives to fulfill her mission to bake a cake a day just to make the world a little bit sweeter.