Creamy homemade pudding layered with a crunchy gingersnap crumble and topped with a cinnamon whipped cream.
By Sheryl Aronow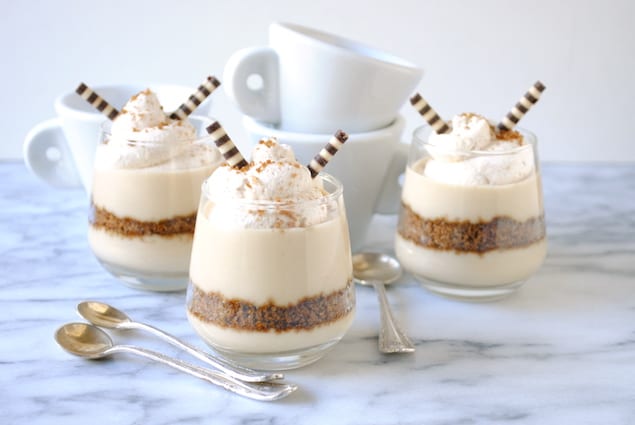 As a kid growing up in Philadelphia I can clearly remember those February days trudging home from school through several feet of snow. Our noses were frozen, our hands were numb and our toes were all but frozen off. After peeling off layers of clothing, hats, gloves and boots, my mother always greeted my brothers and I with a dish of butterscotch pudding and a dollop of whipped cream. It was like instant warmth and coziness in a bowl.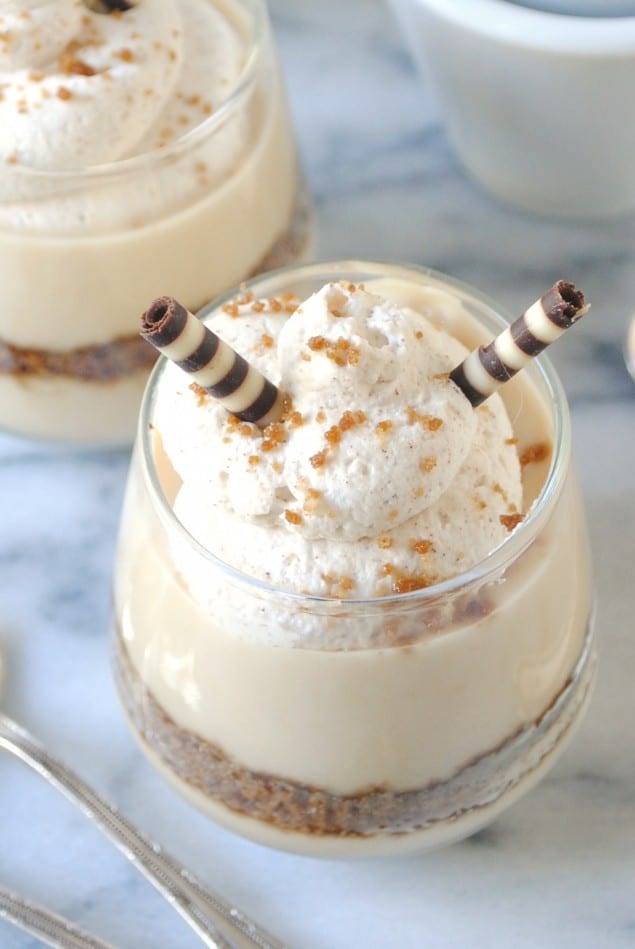 I have taken that beloved family treat and turned it into a Butterscotch Pudding Shooter. The base of this dessert is a creamy, homemade butterscotch pudding that is layered with a crunchy gingersnap crumble and topped with a cinnamon spiced whipped cream. Say goodbye to Jell-O pudding and Cool Whip and hello to homemade because this is so easy to make.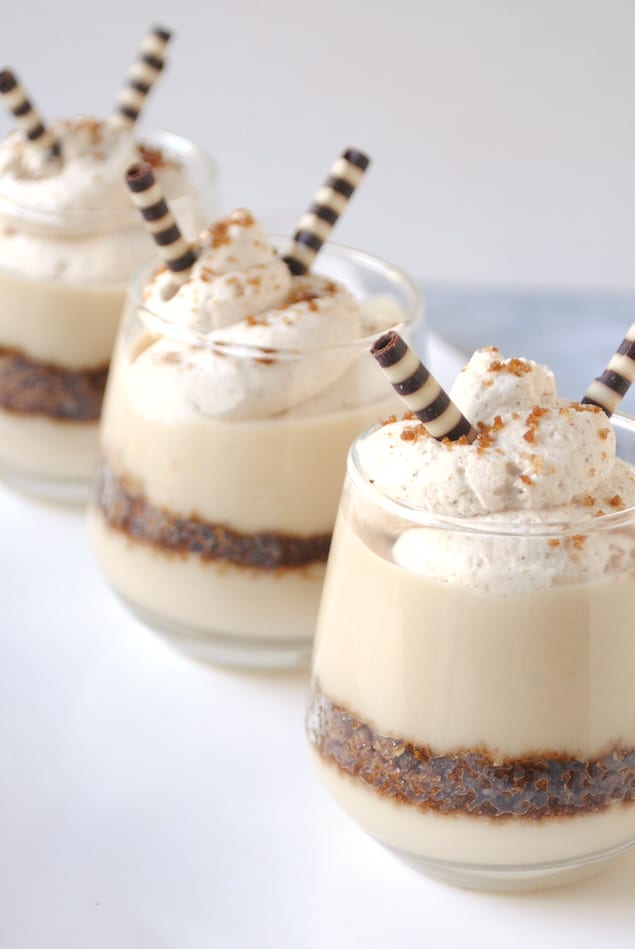 See Also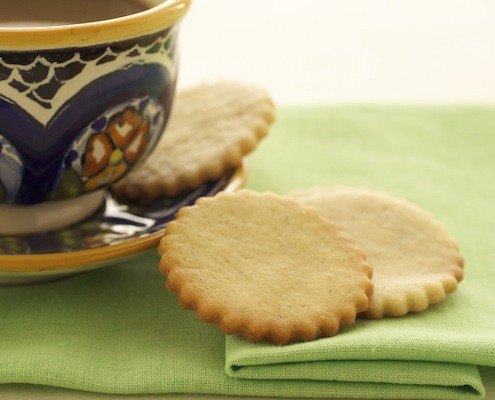 Find my other delicious glass desserts here for a lemon pie shooter, and here for a layered banana cream pie jar.
Print
Homemade Layered Butterscotch Pudding
---
Author:

Sheryl Aronow

Yield:

Makes

4

–

1/2

cup servings, or

6

shot glass desserts

1

x
Description
Creamy homemade pudding layered with a crunchy gingersnap crumble and topped with a cinnamon whipped cream.
---
Butterscotch Pudding
1/2 cup

packed, dark brown sugar

2 tablespoons

, plus 2 teaspoons cornstarch

1/4 teaspoon

fine sea salt

1 1/2 cups

whole milk

1/2 cup

heavy cream

1

egg yolk

2 tablespoons

, unsalted butter, cut into small pieces

1 1/2 teaspoons

pure vanilla extract
For the gingersnap crumb crust:
6

gingersnap cookies

2 Tablespoons

Pecans

2 teaspoons

granulated sugar
For the cinnamon spiced whipped cream:
1 cup

heavy cream

2 tablespoons

powdered sugar

1 teaspoon

vanilla

1/2 teaspoon

cinnamon

1/8 teaspoon

fresh nutmeg (or powdered)
---
Instructions
Butterscotch Pudding
Whisk together the brown sugar, cornstarch, salt and the egg yolk until combined.
To this mixture, add in 1/4 cup of the milk and whisk until combined. Next, add the remaining 1 1/4 cup of milk and the heavy cream into a medium sized pot and bring just to a boil.
Take a ladle full of the hot milk and slowly drizzle it into the sugar/cornstarch mixture in the bowl, while constantly stirring. You want to temper the egg yolk in the mixture so you don't end up with scrambled egg.
Now add the rest of the milk mixture, constantly stirring until the mixture is smooth.
Next, pour the pudding mixture back into the pot, and over a medium-high heat, stir constantly until the mixture thickens. This should take about 3-4 minutes.
Remove the pudding from the heat and using a fine mesh sieve, (as to get out any lumps) strain the pudding back into the bowl.
Whisk in the butter until it's all melted, and then whisk in the vanilla extract.
At this point you can serve the pudding warm as it's totally awesome warm, or you can chill it to use for the shot glass desserts.
If you're going to chill the pudding, place it in a shallow bowl, and press plastic wrap over the surface so that a skin will not form. Chill for an hour.
For the gingersnap crumb crust:
In the bowl of a food processor (if you have a mini one that would be best) place 6 gingersnap cookies, 2 tablespoons of pecans and 2 teaspoons of granulated sugar. Process until you have crumbs. Set aside.
For the cinnamon spiced whipped cream:
In the bowl of an electric mixer with the whisk attachment, beat the heavy cream until soft peaks form. Add the powdered sugar, vanilla, cinnamon and nutmeg and beat until stiff peaks form.
To assemble shot glass desserts:
Spoon some pudding into the shot glass. Add a layer of crumbs using your finger to push the crumbs out to the edges of the glass so the next layer of pudding won't seep through. Add another layer of pudding. Using a piping bag, pipe a swirl of whipped cream on top, and then sprinkle a dusting of crumbs on top of the whipped cream. Or, you can serve the pudding in a 1/2 cup dish with a dollop of the whipped cream and a sprinkling of the gingersnap crumb topping.
Notes
The components for this dessert can be made in advance (earlier in the day) and then assembled at the last minute.
If you're not going to serve the pudding warm, but instead going to use it for the shot glass dessert; place it it a shallow bowl and press plastic wrap onto the surface of the pudding so a skin will not form and the pudding's consistency remains creamy.
Sheryl Aronow
Sheryl is a Los Angeles based foodblogger and culinary school graduate who continues to teach baking classes in the LA area. As the name of her blog "Mama's Gotta Bake" may indicate, she has a passion for good, old comfort food and strives to fulfill her mission to bake a cake a day just to make the world a little bit sweeter.