Rather than being fermented, this version of ginger beer is more of a simple soda, but is just as delicious and very easy to make.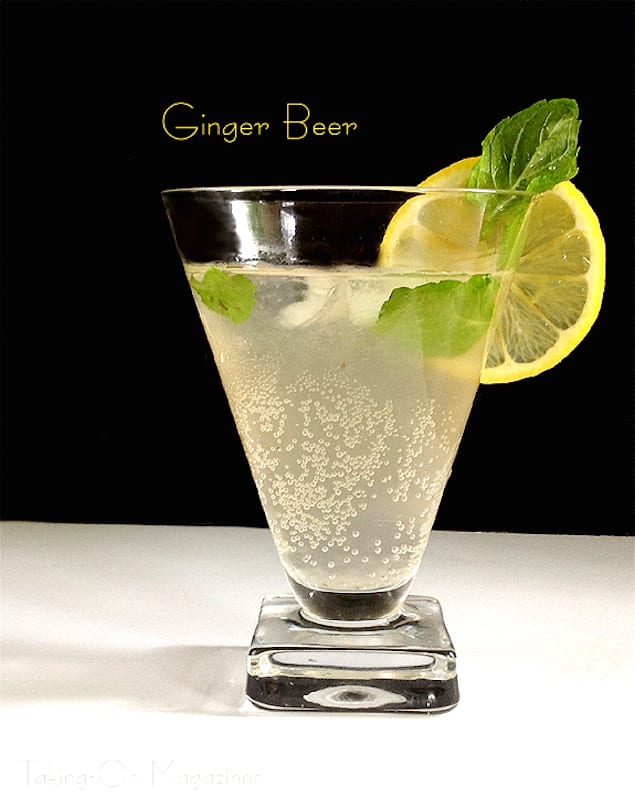 Ginger is by far my most favorite aromatic. Even though I love garlic and its uses are more far-reaching, it's ginger that makes my heart go pitty-pat when I come across a good recipe that calls for it.
Page 142 of the July issue of Cooking Light provides four such recipes.
I just about wept.
The Process
First off, the whole turbinado sugar thing and why to use it. Turbinado sugar is what brown sugar and 'regular' granulated sugar would have if they got together and had a baby. It's grains are similar (but bigger) to granulated and it has a touch of molasses in it.
If you can't find turbinado, look for sugar in the raw. If you can't find that, try using a scant cup of granulated sugar along with two tablespoons of brown sugar. It won't be exactly the same, but will be close.
One thing I did differently than the instructions called for was in how I dealt with my ginger. Instead of chopping it, I sliced it thinly. That way, after I had strained the syrup, I was able to toss the slices in sugar and ended up with some gorgeous candied ginger. See how smart I am?
See Also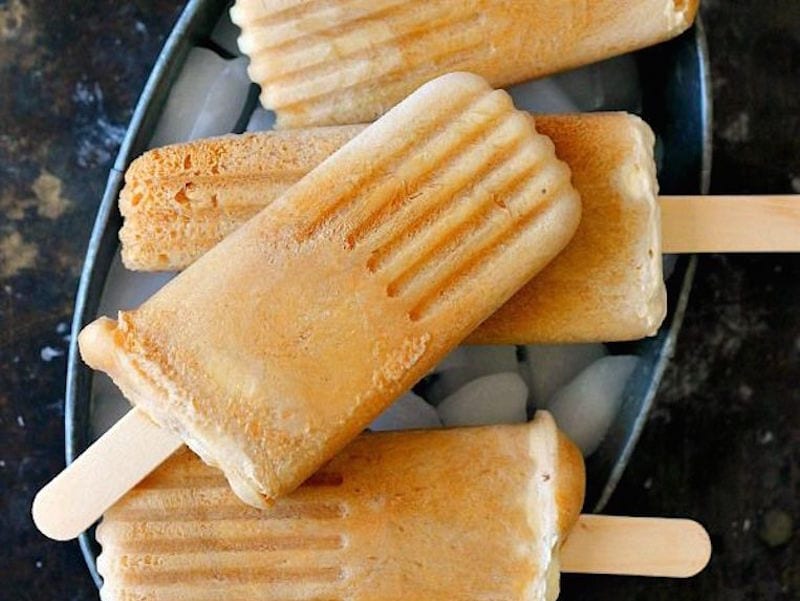 The Verdict
Okay, so this isn't an actual ginger beer since it's just carbonated instead of fermented. So, as far as ginger ale goes, it's really good. The lemon gives it a good pop of brightness but doesn't take away from the ginger flavor. I liked that.
What I'd Do Different Next Time
I'd thinly slice the ginger instead of chopping it so I can toss the slices with sugar and enjoy candied ginger later.
Print
Author:

from Cooking Light Magazine, July 2015, Tested by Christiane Potts

Yield:

4

servings

1

x
Category:

Drink, Soda, Virgin
4 ounces

chopped peeled fresh ginger

2 cups

water

1 cup

turbinado sugar
? teaspoon salt

4 tablespoons

fresh lemon juice

32 ounces

soda water (chilled)
Instructions
Combine ginger, 2 cups water, turbinado sugar, and salt in a medium saucepan over medium-high heat. Bring to a boil, stirring to dissolve sugar. Reduce heat, and simmer for 45 minutes.
Cool completely; strain ginger syrup through a fine sieve.
For each serving of ginger beer, combine 2 ounces ginger syrup, 1 tablespoon fresh lemon juice, and 8 ounces chilled soda water in a tall glass.
Christiane Potts
I'm a mom who loves to cook and I'm taking on the challenge of making magazine recipes at home; without a sous chef, without a test kitchen, without an endless food budget. The result is the truth about how well a recipe comes together, how good it tastes, and how accurate the ingredients and instructions are. For those who want to know before they try, this is for you.