Holiday Eats in NYC: Chimney Cakes and More at Bryant Park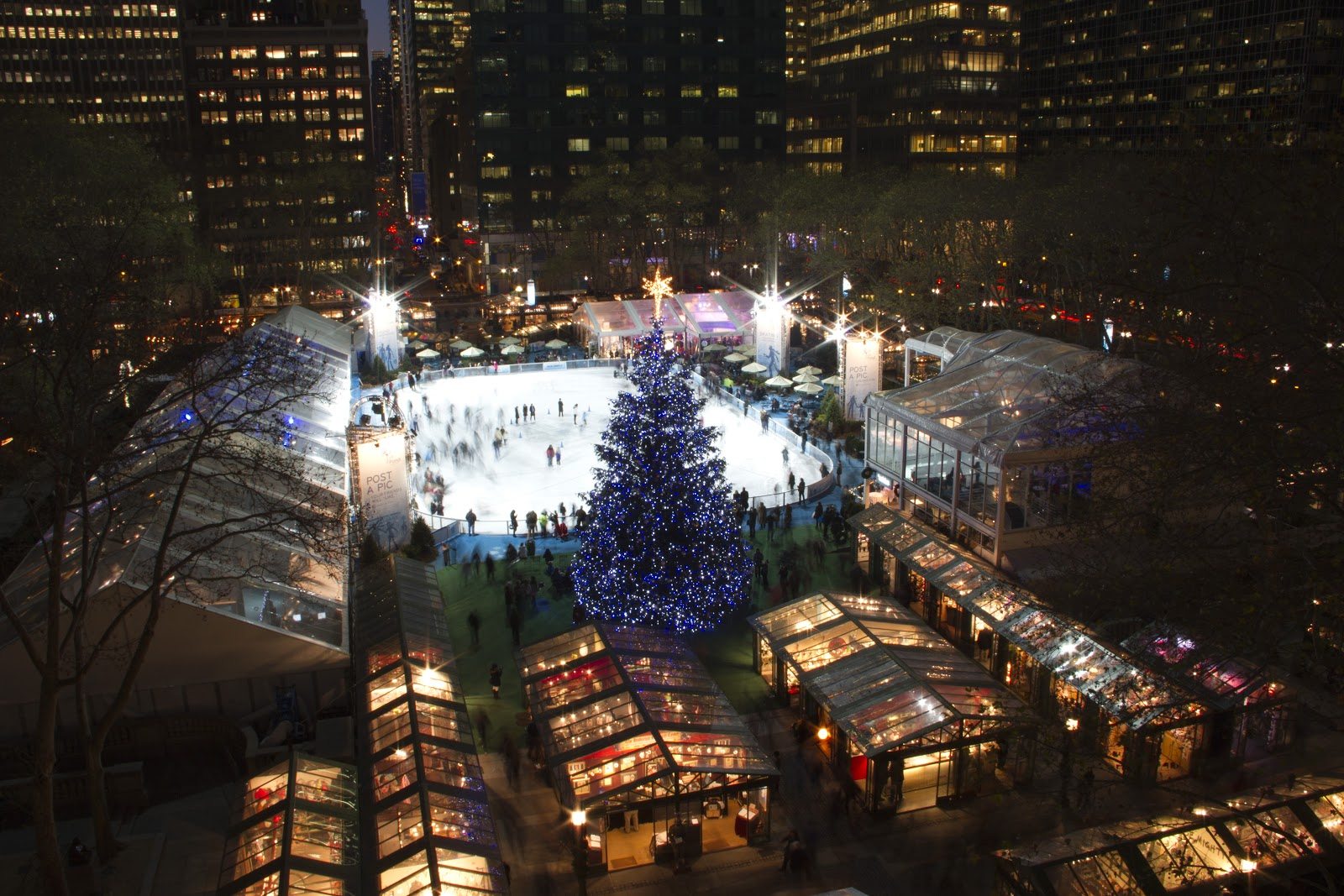 New York in the winter is a beauty not to missed. The infamous tree at the Rockefeller center lighting the deepened dark sky, the illuminating trees aligning Park Ave. All of this scenery, plus the chilling winter air makes the city an enchanting destination for couples, families or anyone who is seeking holiday bliss. Another component of New York's beauty in the holiday season is the food, of course. Cozy-ing up in a heated restaurant enjoying a hot chocolate sounds wonderful but it is the Holiday Shops at Bryant Park holds the holiday sparkle everyone is looking for.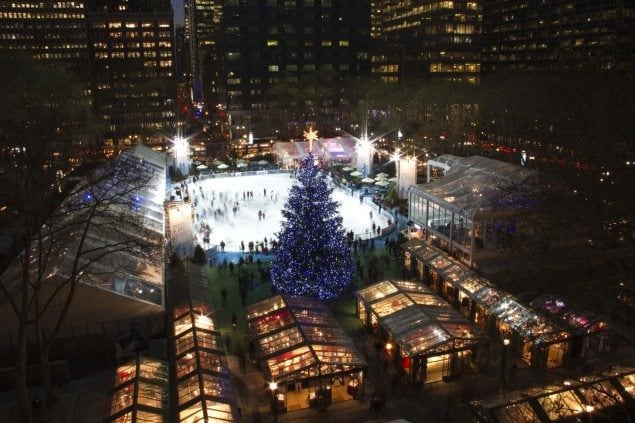 Set around the park's ice skating rink, the Holiday Shops at Bryant Park features artisans from around the world. Inspired by Europe's open-air market design, the holiday shops are set along Bryant Park's allées and terraces and are housed in custom-designed, jewel box kiosks. Inside these jeweled boxes there are numerous gems to discover, including  chimney cakes,( yes a chimney cake) Max Brenner's hot chocolate, savory Turkish bites from Enfes NYC hot cider and more.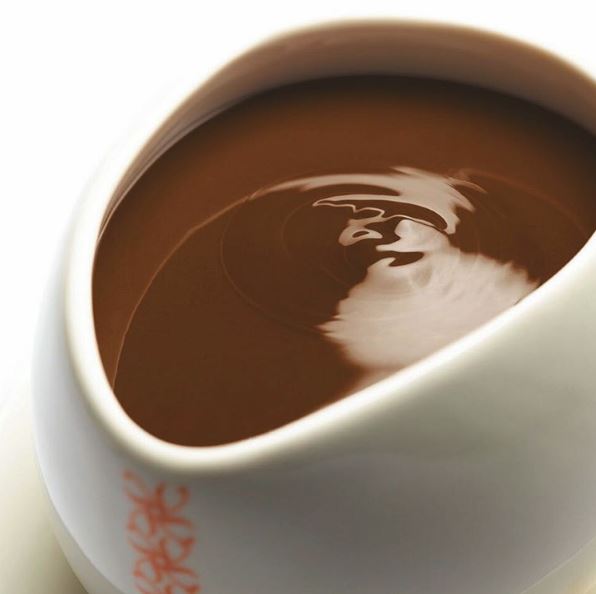 Before embarking on this magical experience filled with delicious bites and enchanting sights, let's  learn a little more about this Chimney Cake.
What in the world is a Chimney Cake?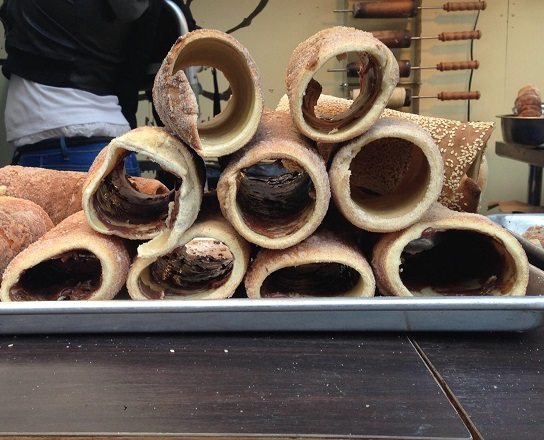 Unfortunately Santa cannot fit in this chimney but it is certainly Christmas delight which will lead to love at first bite. A popular Hungarian street snack, this yeast based pastry is wrapped around rolling-pin shaped moulds, then baked on a rotisserie-like spit  until golden, and dusted in sugar or other toppings, such as nuts, chocolate or sprinkles. With a similar look to the Mexican churro and the texture of a soft dough pretzel, the cylindrical-shaped pastry cake is hollow,  crisp on the outside and soft on the inside. Then the hollow part is pasted (rather slathered) with a choice Nutella, peanut butter or speculoos.  To enjoy, simply un-peel the baked spirals, and pair with hot chocolate, cider or tea for your enchanting night outdoors.
Visit the Holiday Shops at Bryant Park  October 29, 2016 – November 24, & November 25, 2016 – January 2, 2017 2016 Open daily from 11am-8pm. Located between 40th and 42nd Streets & Fifth and Sixth Avenues, New York City. 
Alyssa Holder
I enjoy listening to the stories of the people who devote their time to fill our stomachs with scrumptious food. And of course, experiencing and sharing my thoughts on the cuisines that span across the world.