Herbed Cheese Popover Rolls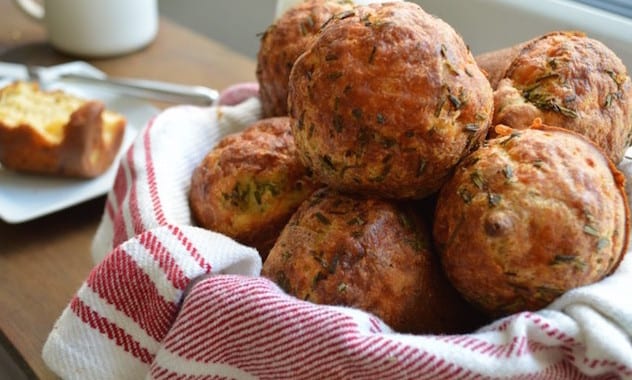 These savory, light and airy popovers make the perfect accompaniment to any meal. Be sure to devour when they are still warm.
By Keith Jackie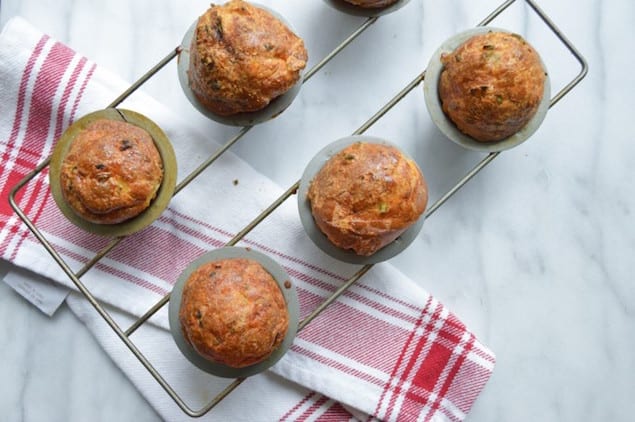 There is nothing like a warm popover straight out of the oven: I love the airy hallow center, steaming with warmth and screaming for a pat of butter. It is the perfect accompaniment to a warm winter meal. Popovers are a step up from boring dinner rolls. They look fantastic, taste delicious, and are surprisingly easy to make.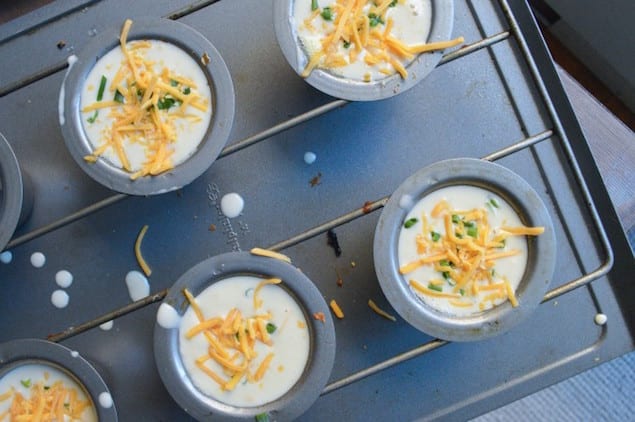 For this version, I added a twist: cheddar cheese and fresh chives. I love the savory flavor these ingredients add to an already perfect recipe.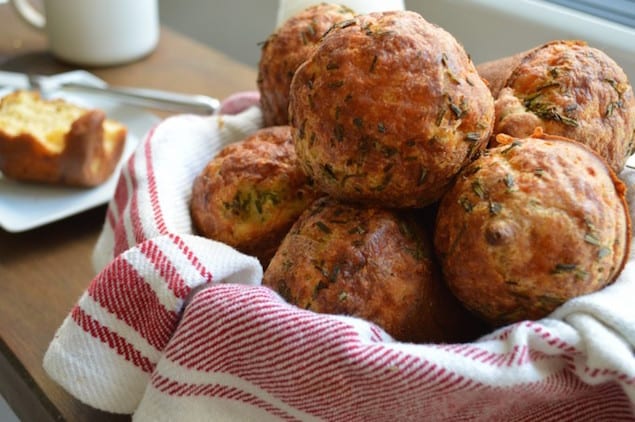 Herbed Cheese Popover Rolls
These savory, light and airy popovers make the perfect accompaniment to any meal. Be sure to devour when they are still warm.
Ingredients
3½ cups milk
4 cups all-purpose flour
1½ tsp. kosher salt
1 tsp. baking powder
6 large eggs (at room temperature)
1¾ cups shredded sharp cheddar cheese
2 Tbsp. fresh chives, chopped finely
Instructions
Preheat oven to 450 degrees
Heat milk in saucepan for several minutes (until luke warm)
In large bowl, sift together flour, salt, and baking powder.
In separate bowl, beat together eggs with electric mixer until foamy (about 3 minutes).
Stir in the warm milk and continue to mix at low-speed.
Gradually add the flour mixture.
Continue to mix at low-speed, then increase speed to medium, mixing for 2 minutes longer
Set batter aside, cover, and let rest for 1 hour.
Spray a non-stick popover pan with cooking spray and set on a baking sheet.
Mix 1 cup of cheddar cheese into the batter.
Fill each cup of the tin to the top with batter.
Sprinkle the remaining cheese and chives on the top of the batter.
Bake for 15 minutes.
Reduce oven temp. to 375 degrees and bake for 30-35 minutes longer until golden brown
Keith Jackie
We met on a warm summer evening. His square jaw and engaging smile reminded me a bit of Clark Kent. We share a passion for life: music, baseball, and especially food. He makes me feel like I can fly. Welcome to our exploration of food, recipes and ideas that celebrates our life together. He creates the recipes and prepares the food, and I am the documentarian. My superman can cook! Check out our site, Superman Cooks.