New Nordic Cuisine and an abundance of fresh Finnish produce have transformed Helsinki into a dynamic epicurean destination.
By NORTH Festival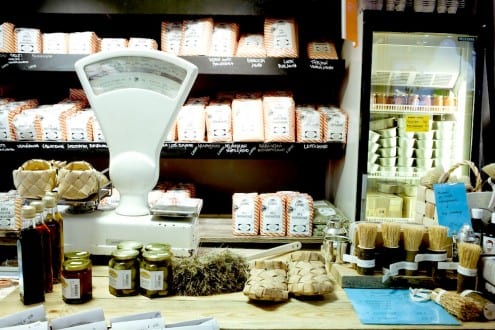 In just a short time Helsinki has developed into the home of good food. "New Nordic Cuisine" has taken over the scene and found a truly receptive audience among the trendy small restaurants that have been established in recent years by up and coming chefs. In addition, new perspectives have been opened up by the sheer diversity of popup restaurants that appear in the streets, parks and homes of Helsinki during Restaurant Day, now held four times a year. Helsinki also has a dynamic new center for food culture, the Abattoir, which hosts a variety of innovative food-related events.
Local residents are very enthusiastic about the idea of local food. Being the only sizeable metropolis in the country, Helsinki is dependent on other parts of Finland for much of its food. But this does not take away from the sheer quality of fresh Finnish produce that underlines Nordic cuisine. The chefs working in the nation's capital accept only the very best that Finland has to offer, creating exquisite dishes that highlight the unique flavours of each radically different season. These local offerings are easy to find in participating HelsinkiMenu restaurants – check out the bestseller at the restaurant Nokka, for example!
Just as local residents are discovering "sack farming", a new form of urban agriculture, many restaurants also have their own designated farmers. Together they decide what to plant, resulting in harvests that are ready to be used as delicious fresh ingredients and dishes in themselves. The hit product of the restaurant Ask in its first autumn in business was a root vegetable carpaccio made from rutabaga and turnip grown locally in Muijalanniitty. The restaurant's chef Filip Langhoff also serves an incredible turnip-rooted celery marinated in lavender sauce.
During the growing season the organic restaurant Chef & Sommelier prefers locally grown produce over certified ingredients. The chef's very own candy shop is the local farm school in Kumpula district, where he personally picks the very best ingredients each day. Some of his produce even comes from his own farm in Gumbostrand in a neighboring municipality of Sipoo.
When chefs themselves fall in love with simple ingredients, visitors to their restaurants also get to taste local flavors at their finest. Even the most complex cooking techniques aim ultimately to accentuate the genuine flavours of the ingredients. In some cases this can mean serving vegetables raw, in others cooking them at a low temperature for many hours. Similarly, techniques that were previously used for meats are now being used for vegetables, and more and more restaurants are offering exquisite vegetarian menus. Chef & Sommelier, for example, has earned an impressive reputation, in part by offering daily vegetarian and vegan menus.
Indeed, vegetables are playing a bigger role than ever in haute cuisine, and our star chefs too are devoting themselves to using simple ingredients. The chef at therestaurant Olo performs magic by transforming artichoke into nine different forms and serving them all on the same plate! Chez Dominique, the only restaurant in Finland to have earned two Michelin stars, also livens up its impressive menu at times by serving dishes conjured up from seasonal vegetables.
It is obvious that our local chefs have travelled the world, picking up influences from Stockholm, Copenhagen, Oslo and more exotic destinations known for their great food. Back home in Helsinki these ideas are transformed into unique creations with pure flavors that utterly addictive.
Fabulous local ingredients are also readily available to would-be chefs who like to show off their talents at home. Helsinki's market halls, the Farmers Market in Kluuvi center, and delicatessens like Anton & Anton offer the same premium ingredients that were once the domain of the finest restaurants only. Cold-smoked herring, fresh milk, special cheeses from small local producers, lamb from the Åland Islands – all of these and more can be picked up in Helsinki's market halls and specialty shops.
With the arrival of summer, Helsinki's open-air markets also come to life. Breakfast in the Market Square or Hakaniemi Market is a great way of slowing down and enjoying the city with all your senses. Hopping over to one of the islands in the archipelago is another fine way of unwinding – you can follow in the footsteps of wild herbs chef Sami Tallberg and head for the beaches of Pihlajasaari Island. Afterwards you can enjoy delicious smoked salmon on the beautiful terrace of the summer restaurant. As the sun begins to set you can then taste some of the best ice cream in the world while watching the boats and passersby along the Kaivopuisto shoreline.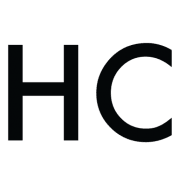 NORTH Festival
NORTH is the first ever Nordic Food Festival to be held in New York City. At NORTH, you will have the chance to taste the food from some of the most famous Nordic chefs, learn how to cook Nordic specialities and be inspired by master classes featuring the best of what the Nordic region has to offer.