Hearty Sweet Potato Buddha Bowl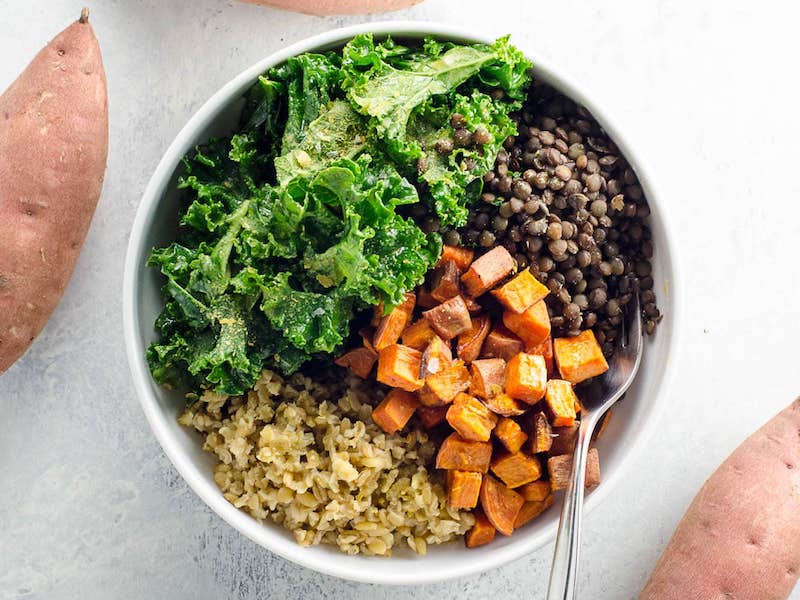 Sponsored Post: It's the perfect time of the year to remember to be a little sweeter. Whether it's dropping off dinner for a neighbor or bringing in a treat for your coworkers, let's be sweet more often. We've partnered with the North Carolina SweetPotato Commission to bring you some sweet inspiration.
Make yourself a beautiful, nourishing sweet potato Buddha bowl loaded with lentils, freekeh and kale. It just 30 minutes, you could be eating this for lunch or dinner.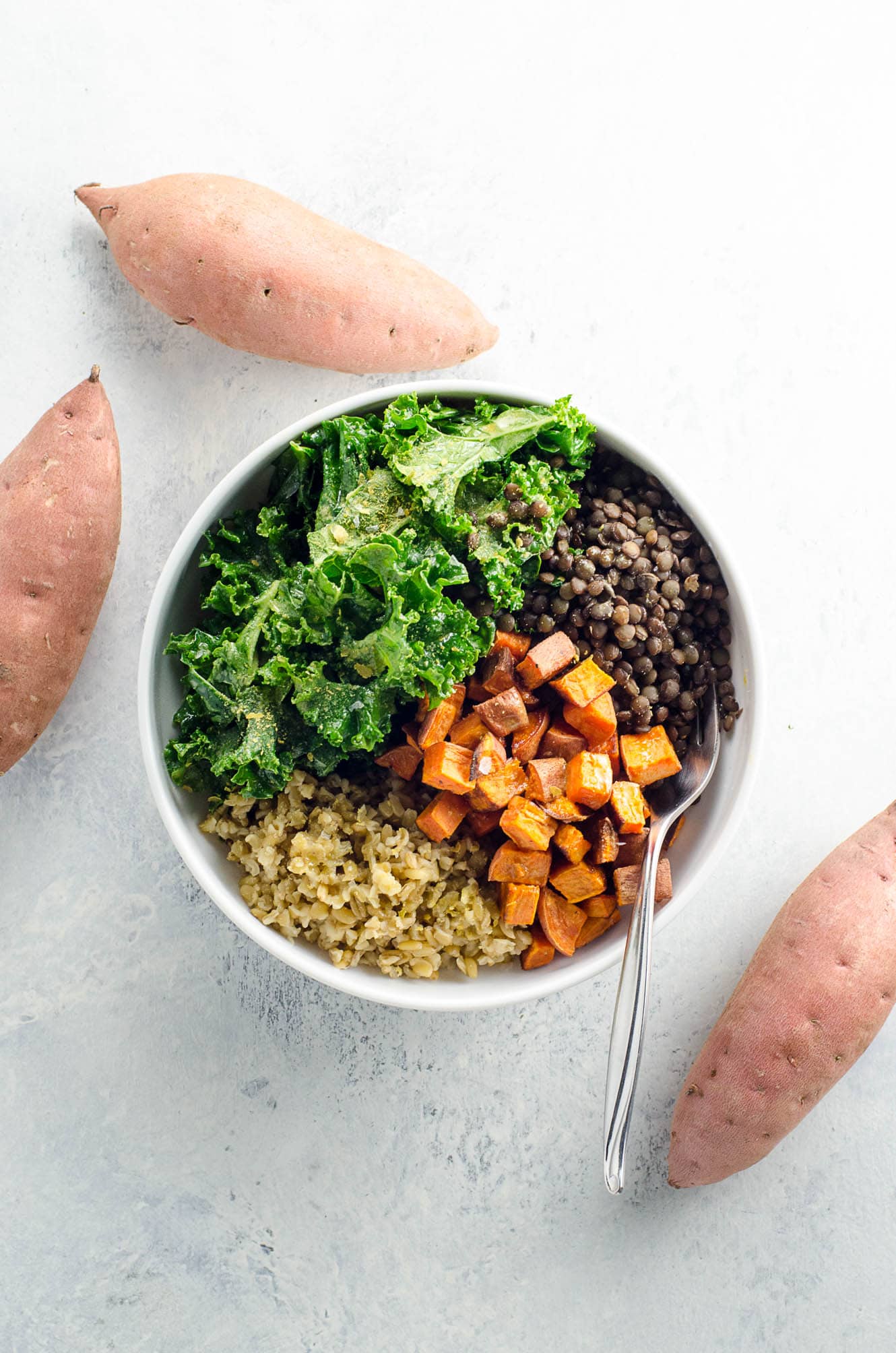 So here's something nice. Leading up to World Kindness Day next week, sweet potatoes want to get real with you for a sec. They already like you. (And I'm betting you already like them.) They know you're nice. And thoughtful. And kind. But they're wondering: what if everyone were sweet a little more often?
I was game to find out. So I made them a Buddha bowl.
Sweet potatoes are a favorite around here. (And by "here" I mean my house, but substitute basically the multiverse or any place in it, and I think I'd still be right.) They're low in calories, they're packed full of Vitamin A, fiber and a gazillion other nutrients, and they're super-versatile. Here's a muffin and a burger, just in case you needed proof of versatility.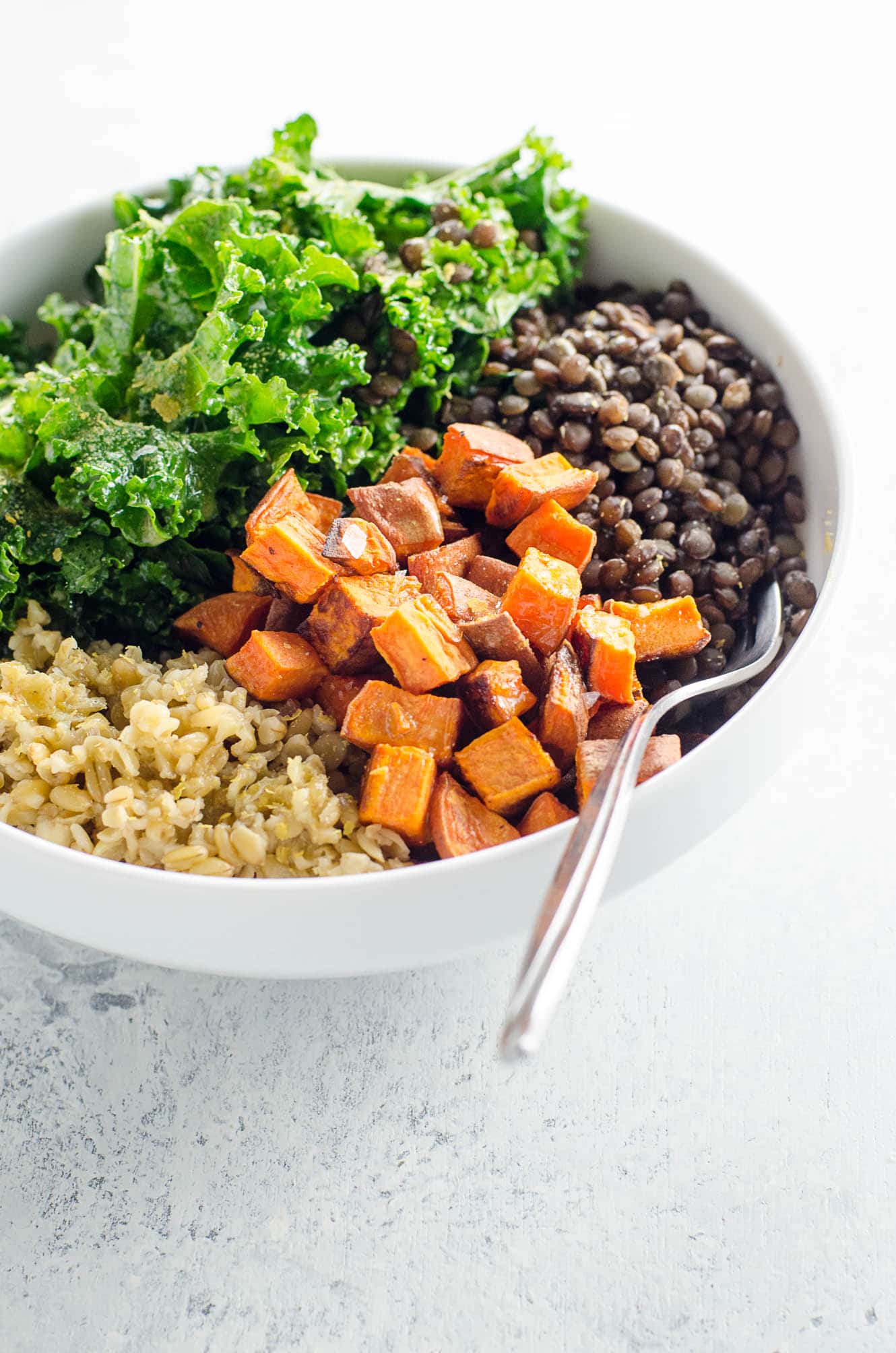 I also love a good Buddha bowl, don't you? They're a great excuse to tie a whole bunch of your favorite foods together with a loose thread, and the possibilities for vibrance, healthfulness and flavor are pretty much limitless. This bowl is vegan by accident, but I'm gonna own it and act like it's part of the kindness theme, because who's to say it isn't? It's full of lemony kale salad, perfect roasted sweet potatoes, freekeh and lentils, all of which cook quickly so you can get dinner (or a week's worth of lunches!) on the table and get back to being sweet and generous and fabulous as soon as possible.
That's what the sweet potatoes would want you to do.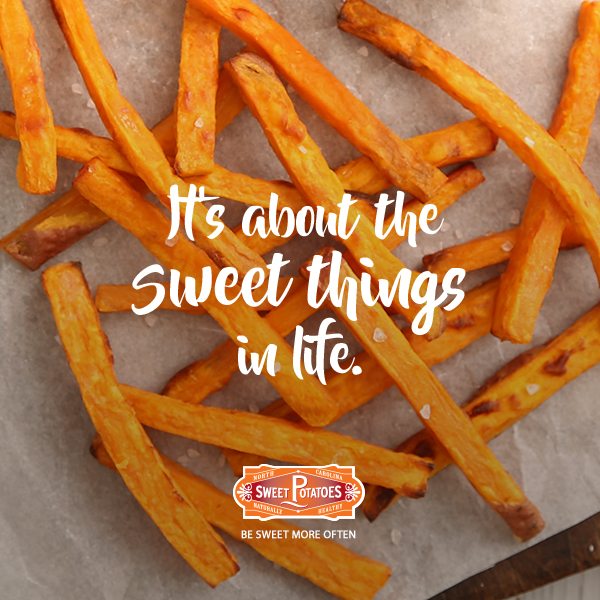 Here's something else that's pretty great. The folks at NC Sweet Potato Commission are giving away two Vitamix blenders, and you can enter right here. Then scroll below for a link to the full Sweet Potato Buddha Bowl recipe!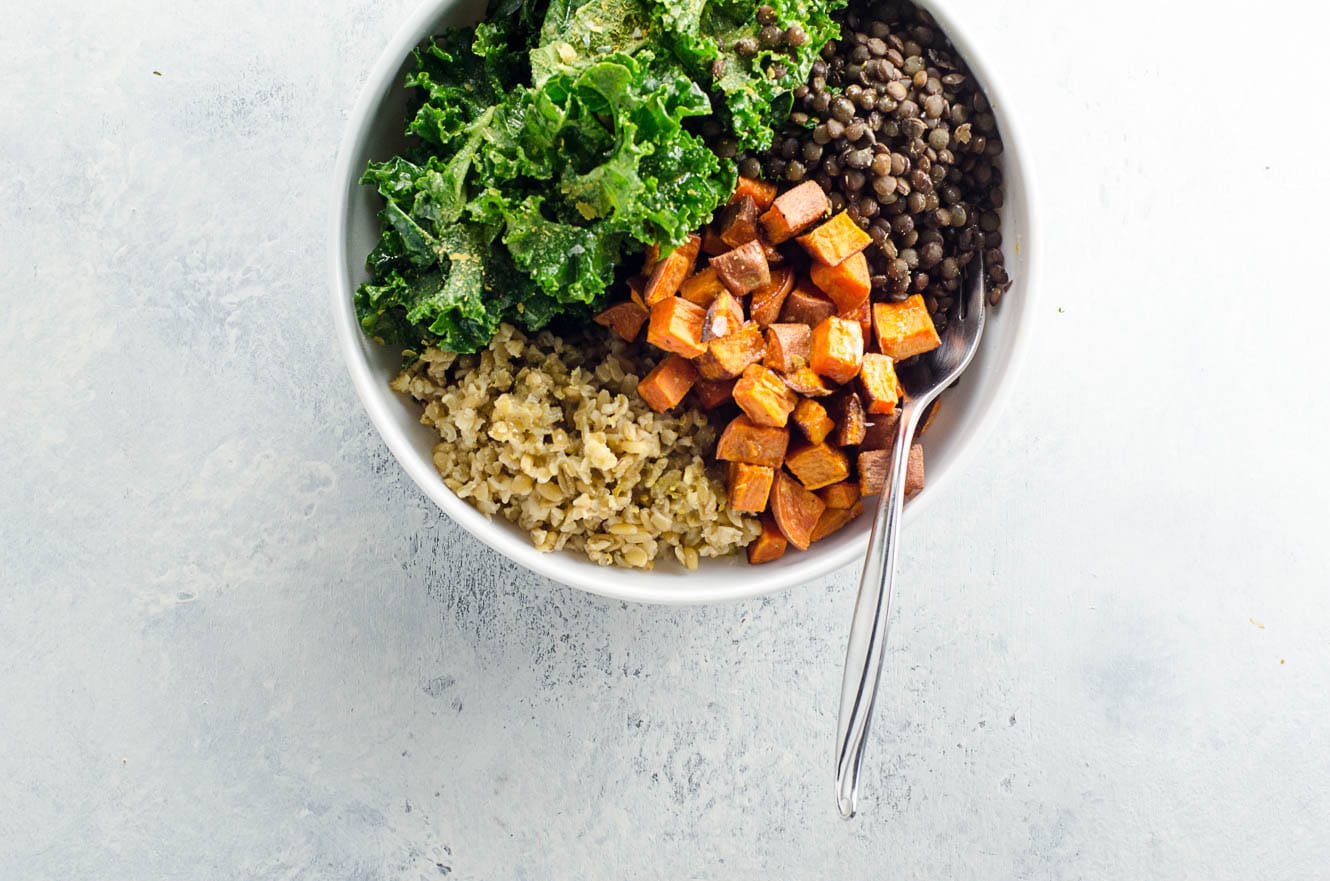 CLICK HERE FOR THE RECIPE.
Carolyn Cope
Carolyn is the voice behind the popular blog Umami Girl and writes frequently for other food-related publications. Equal parts live-to-eat and eat-to-live, she holds certificates from both the French Culinary Institute and the eCornell Plant-Based Nutrition program. Carolyn has lived and worked in New York and London and currently resides with her husband and two daughters in a sweet little seaside town in New Jersey.