Hearty Chicken Stew with Butternut Squash and Quinoa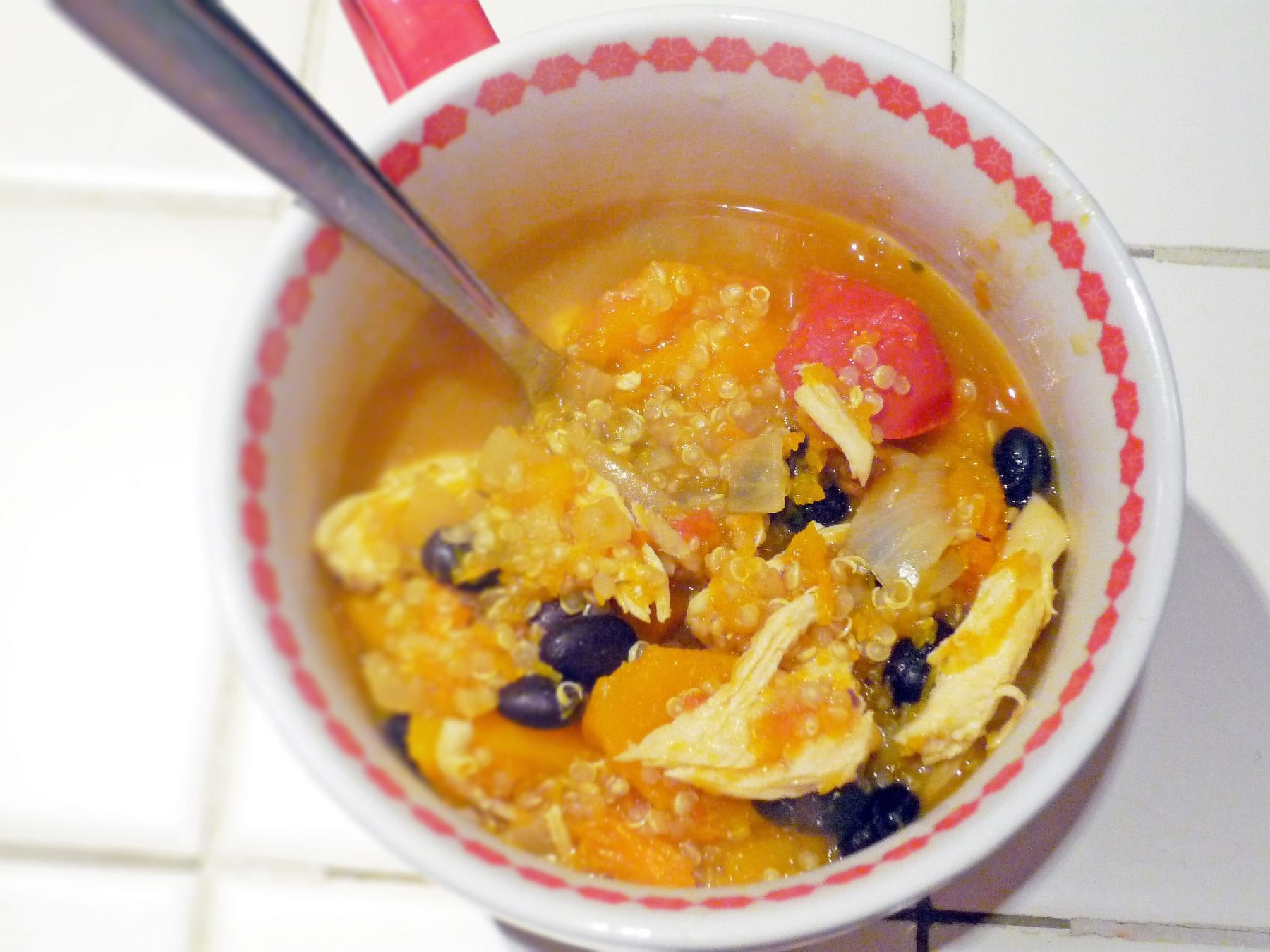 If you'd like, you could substitute butternut squash for 2 medium sweet potatoes, cubed. This would give the stew a different flavor, but surely as delicious.
By Lauren Hardy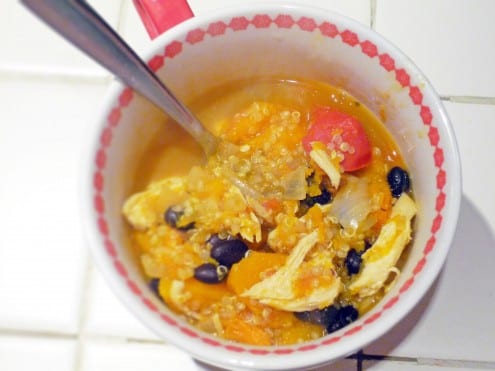 In my book, there are few things as satisfying as a hot bowl of stew. It is the meal equivalent to curling up with a hot cup of coffee and a good book. And while a cup of coffee can be brewed too weak or strong, or a book can be just so-so, stew does not usually disappoint.
This stew is no exception. It is as the recipe title states: hearty. I originally made this during the winter months, while butternut squash was in season, but I have enjoyed it several times since.
Hearty Chicken Stew with Butternut Squash and Quinoa
If you'd like, you could substitute butternut squash for 2 medium sweet potatoes, cubed. This would give the stew a different flavor, but surely as delicious.
Author:
Lauren Hardy, adapted from Cookin' Canuck
Ingredients
1½ lb. butternut squash, peeled, seeded & chopped into ½-inch pieces
3½ cups chicken broth
3 boneless chicken breasts, shredded
1 tbsp olive oil
1 medium yellow onion, finely chopped
½ tsp kosher salt
4 cloves garlic, minced
1½ tsp dried oregano
1 can (14 oz) petite diced tomatoes
⅔ cup uncooked quinoa
Freshly ground black pepper, to taste
¼ cup minced fresh flat-leaf parsley
Instructions
Steam the butternut squash until just tender, about 10 minutes. Remove half of the squash pieces and set aside.
Steam the remaining squash until very tender, an additional 4 to 6 minutes. Mash this squash with the back of a fork. Set aside.
In a large saucepan set over medium-high heat, bring the chicken broth to a simmer.
Add chicken breasts, cover, and cook until chicken is cooked through, about 15 minutes.
Transfer the chicken breasts to a plate and allow to cool. Pour broth into a medium-sized bowl.
Return the saucepan to the stovetop and lower heat to medium. Add the olive oil.
Add the onion and cook, stirring occasionally, until onion is starting to turn brown, 8 to 10 minutes.
Add the salt, minced garlic and oregano. Cook, stirring, for 1 additional minute.
To the saucepan, add tomatoes, butternut squash pieces, and mashed butternut squash. Stir to combine.
Stir in reserved chicken broth and quinoa. Bring to a simmer, cover and cook until the quinoa turns translucent, about 15 minutes.
Shred the chicken with your fingers or a fork.
Stir the chicken and pepper into the stew and simmer, uncovered, to heat, about 5 minutes.
Stir in parsley and serve.
Lauren Hardy
Lauren Hardy is a writer, editor and self-taught, experimental foodie. By the time she was 6 years old, she had the Toll House Inn chocolate chip cookie recipe memorized and baked a variety of batches for her family each week. Her passion for cooking flourished during her college years.In addition to her writing aspirations, she hopes to own a bakery someday. You can follow her latest musings on her blog, "Making Life Sweet," at laurenhardy.com, where she blogs weekly about inspiration, food and faith.